Top 20 "Slice-of-Life" Anime to Watch in 2023 – The Ultimate Guide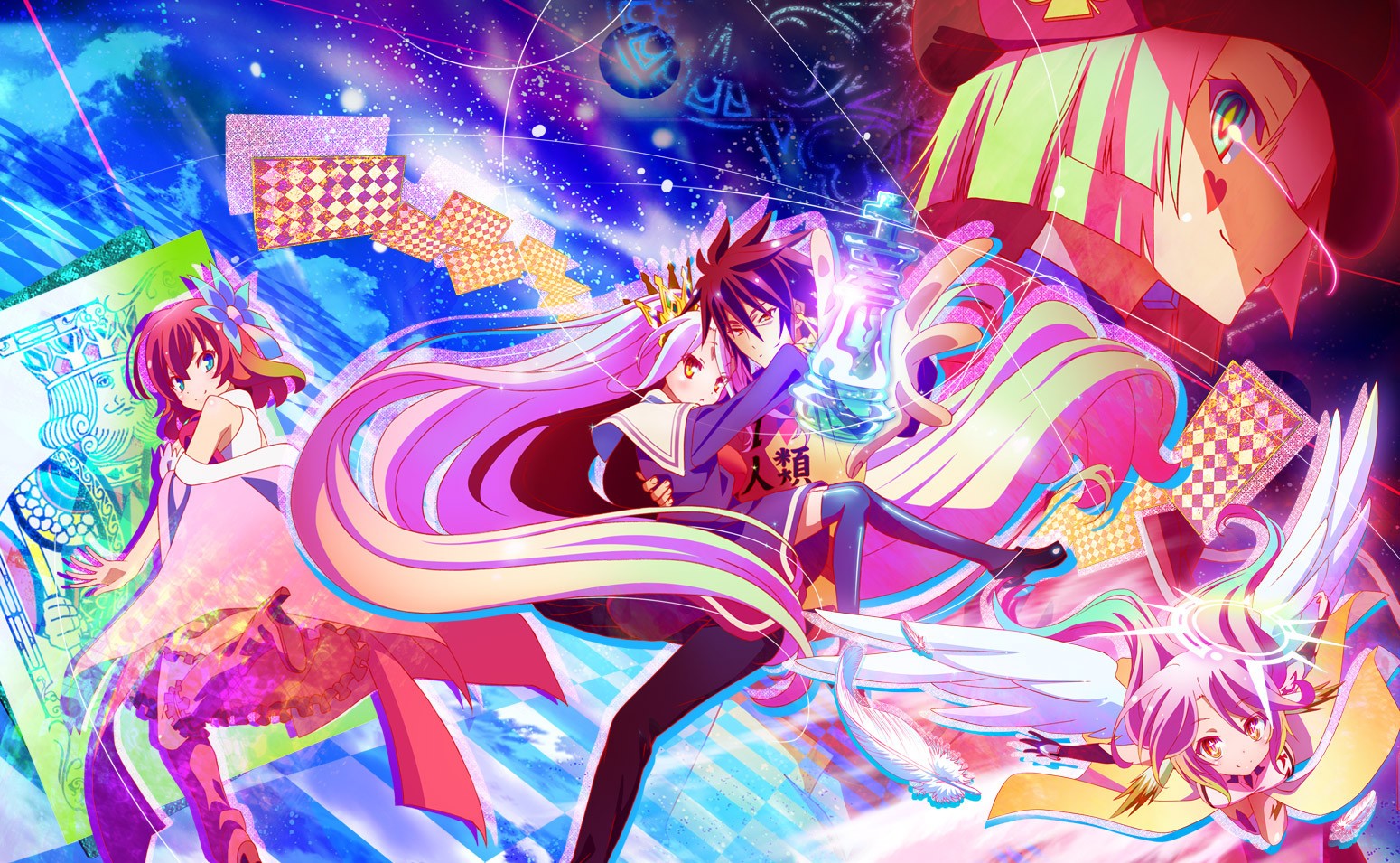 The Shonen anime genre may be popular worldwide, but true anime fans should not overlook the Slice of Life genre. It offers exceptional stories and relatable characters that provide viewers with a taste of real life.
Typical themes in this genre include high school life, romance, sisterhood, and family. Anime shows with slice-of-life themes can impart valuable life lessons and teach us to appreciate even the smallest moments.
These anime can inspire us to stay positive even during difficult times. These anime have excellent storylines and top-tier animation which will give you a comfortable and relaxing experience. This guide provides a list of top 20 slice of life anime that you can watch in 2023.
1. The Cafe Terrace and its Goddess
"Café Terrace and Its Goddess" is an anime adaptation of a comical tale centered around a cafe named Terrace. After the owner's passing, his grandson takes over the business he was skilled at and passionate about. The staff at Café Terrace are concerned that Hayato Kasukabe, the owner's grandson, may sell the café to return to school since he does not appear to be interested.
However, he has a change of heart after meeting five attractive girls who work and reside at the café. He falls in love with them and decides to stay there. The café is a hub of politics, business, and love. If you enjoy harem narratives and ecchi anime themes, Café Terrace and its Goddess is a must to watch.
2. ONIMAI: I'm Now Your Sister!
The anime follows the story of Mahiro Oyama, a lazy boy who spends his days playing ecchi video games. One day, he wakes up to find himself transformed into a young woman. His sister urges him to start living his life instead of wasting time, and the show explores themes of sibling drama, high school, and transitions in a fun way.
3. Tomochan is a Girl!
Tomo and Jun have been lifelong friends. However, as they navigate through puberty together, Tomo develops romantic feelings for Jun, who sees her only as a friend due to Tomochan's tomboyish nature. If you're interested in a heartwarming story that blends romance and friendship, Tomochan is a Girl is worth watching.
4. A Galaxy Next Door
Ichiro Kuga's parents have passed away, and he is now the sole provider for his family. He has the talent and creativity to become a mangaka, but he is starting to realize that the life of a mangaka is not as glamorous as he once thought. Ichigo's life takes a turn when a highly skilled newcomer arrives, impressing Ichigo with their creative talents.
However, Ichigo soon starts to observe unusual behavior from the newcomer. This visually stunning anime features an intriguing storyline and impressive animation that will keep you captivated until the end. It is recommended for those who enjoy a compelling narrative with underlying sexual tension between the main characters.
5. The Dangers in My Heart
Kyotaro Ichikawa is a person who behaves as if he is the main character in a creepy psychological thriller. He wears contacts that make him look cool. He often daydreams or reads books and can come across as a creepy stalker. Despite this, Anna Yamada, the most popular girl in his class, is interested in him. Anna also has her own secrets and the two may have more in common than they initially thought!
6. My Clueless First Friend
If you enjoyed "Kimi ni Todoke," you might want to give "My Clueless First Friend" a try. The series follows a friendly student who joins a new classroom and befriends Taiyo Takada, resulting in a heart-warming story of high school romance and everyday life that will appeal to anime fans.
7. Saint Cecilia and Pastor Lawrence
This is a story about Saint Cecilia, who is beloved by the town, but keeps a secret. She becomes flustered around Lawrence, a charming man. However, when they start living together, everything changes. The anime is a slice-of-life with romance and comedy elements.
8. Kubo Won't Let Me Be Invisible
If you combined Another and Komi Can't Communicate, you would get an anime called Kubo, Won't Let Me Be Invisible. It follows Junta Shiraishi who has a strange habit of being overlooked and ignored, causing him to feel lonely. However, Kubo, a character who gives him attention and affection, comes to his rescue. If you enjoy slow romance and slice of life anime, consider giving Kubo Won't Let Me Be Invisible a watch and share your thoughts in the comments section.
9. Farming Life in Another World
This Isekai anime has a slice-of-life theme and a unique take on the concept of reincarnation. The protagonist, Hiraku, has the option to choose his next life and decides to avoid violence by choosing a peaceful and nature-loving lifestyle.
Hiraku has been working too hard, and he needs some rest. Luckily, he has some useful skills and tools from the Iseaki Bonuses, such as immunity to illness and an excellent farming tool, to make his life better. However, some of his supernatural forest friends might cause trouble, eat his crops, and create chaos just for fun!
10. The Ice Guy and His Cool Female Colleague
Himuro and Fuyutsuki are colleagues who work together. Fuyutsuki is a popular woman among their colleagues, but she seems to focus her attention on Himuro. Himuro is a descendant of the Yuki-Ones spirit who can create snow-related structures and weather patterns when overwhelmed emotionally. He has romantic feelings towards Fuyutsuki but keeps them a secret.
The story follows the chain of events that occur between the two characters. If you're curious about where their story leads, watch this fun anime and share your thoughts with us in the comment section!
11. By The Grace of The God Season 2
If you were given the chance to live your life to the fullest, what would you do? This is the premise of By the Grace of God. The series follows a boy who dislikes his current life but is given a second chance to fulfill his dreams by entering a magical and unpredictable world governed by three deities. Will he be successful in achieving his goals and improving his life, or will he face difficult challenges along the way? Watch the series to find out.
12. Ippon Again!
This beautiful tale is about Michi, a girl who loves martial arts but struggles to balance it with school and social life. Due to lack of practice time, she decides to quit. However, Towa, her new classmate, helps her find a way to pursue her dream and motivates her.
Ippon Again is a tale of friendship, following your passion, and how you should never quit no matter what happens. Did you get this much dedication? Make sure to watch the series to have some of the best episodes from Ippon Again!
13. Insomniacs After School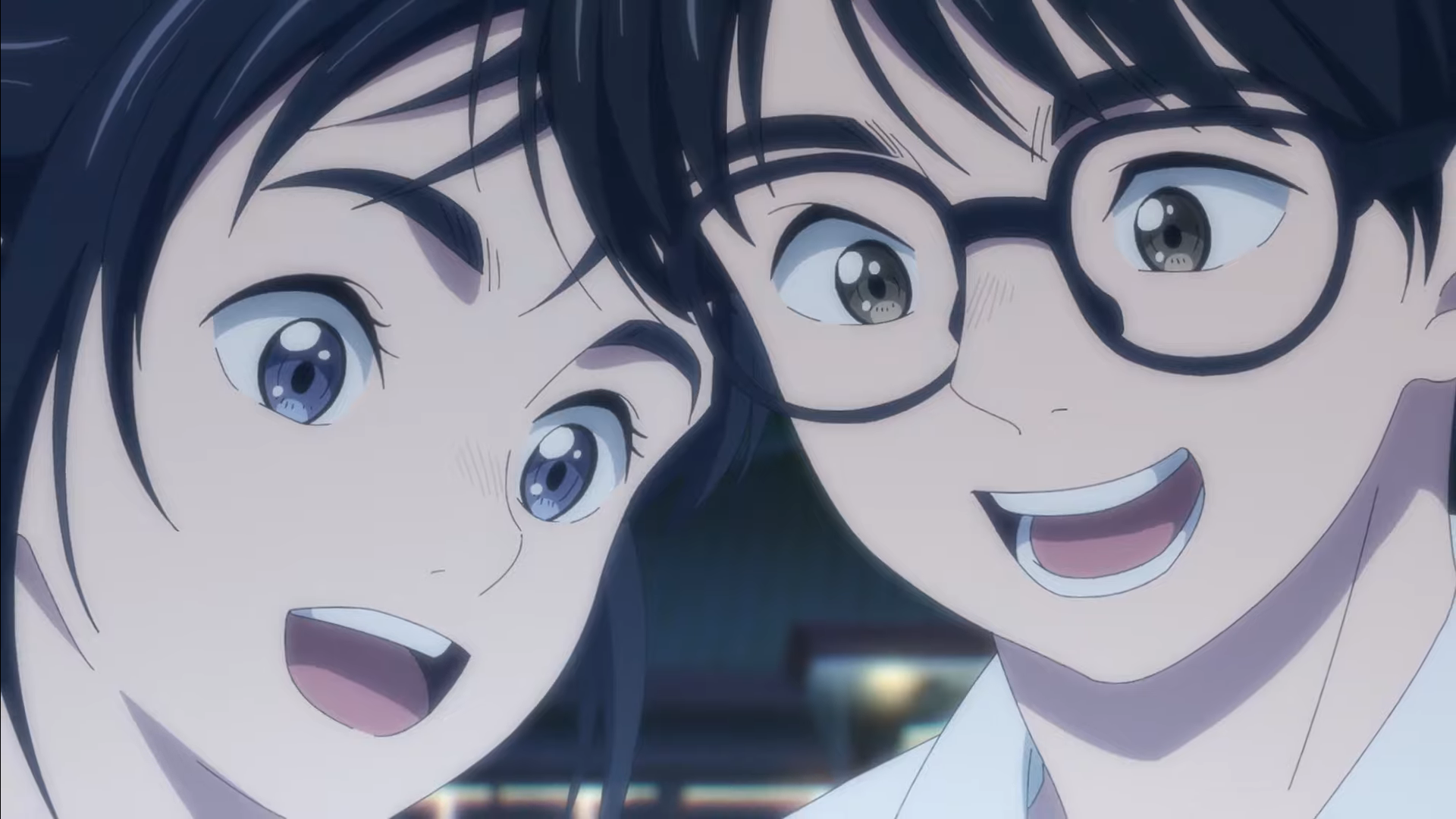 This anime is a blend of mature romance and everyday life and follows two students who struggle with sleep. These students, who suffer from insomnia, met by chance at school and connected well. They began watching the sunrise together and Ganta eventually fell for Isaki, and together they cultivate their romance during late nights. In an unexpected twist, they find solace and a remedy for their sleeplessness.
14. My Love Story with Yamada-Kun Lv999
Akane Kinoshita discovers that even gamer boyfriends can be unfaithful when her boyfriend cheats on her with another girl. To release her frustration, she unleashes her anger on mobs in the game. During one of her gaming sessions, she meets Akito Yamada, a guildmate with an afro and Noh mask.
Although Yamada is unfriendly and short-tempered, which doesn't usually appeal to Akane, he has impressive gaming skills. Yamada lacks experience in romantic relationships, yet Akane unexpectedly finds herself drawn to him. Can Akane win Yamada's Heart? Watch the complete series to find out!
15. The Angel Next Door Spoils Me Rotten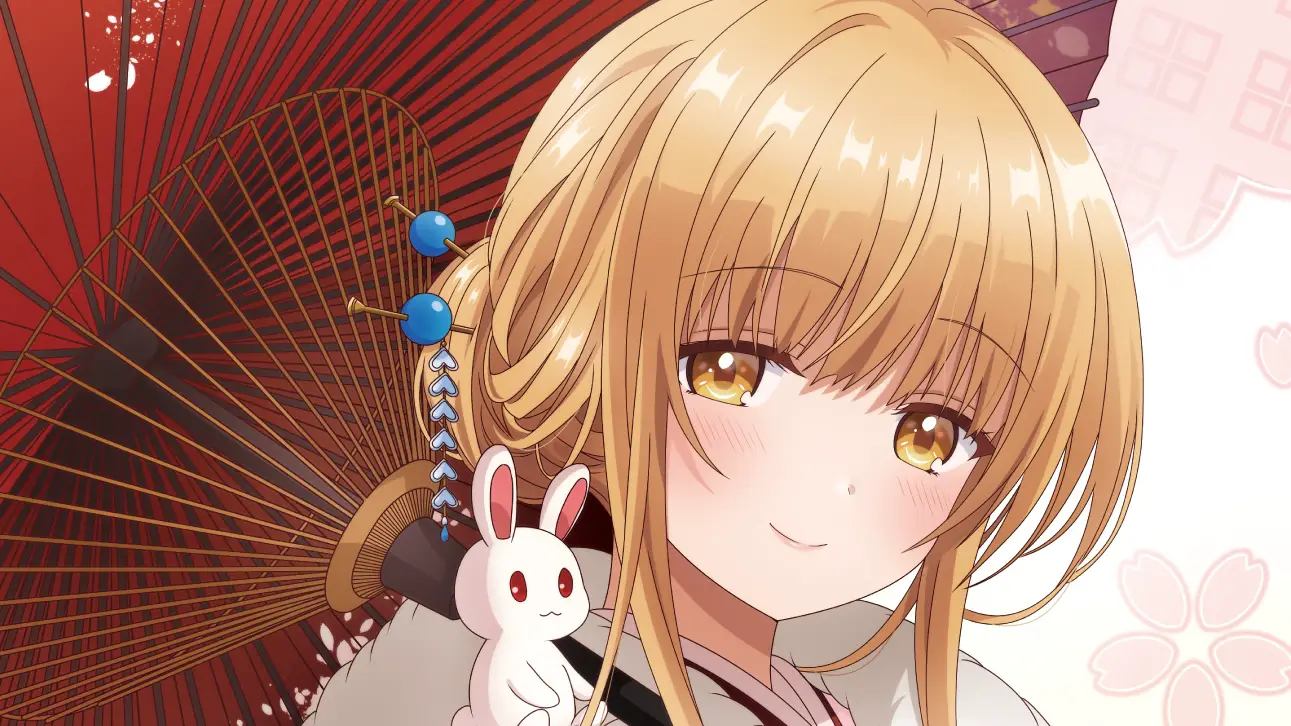 The story follows the typical anime storyline of a popular female character falling for an awkward male character. However, the story is unique due to the heartwarming and authentic moments portrayed throughout. If you enjoy romantic anime with a touch of drama, this is definitely worth watching.
16. Night Watch Cat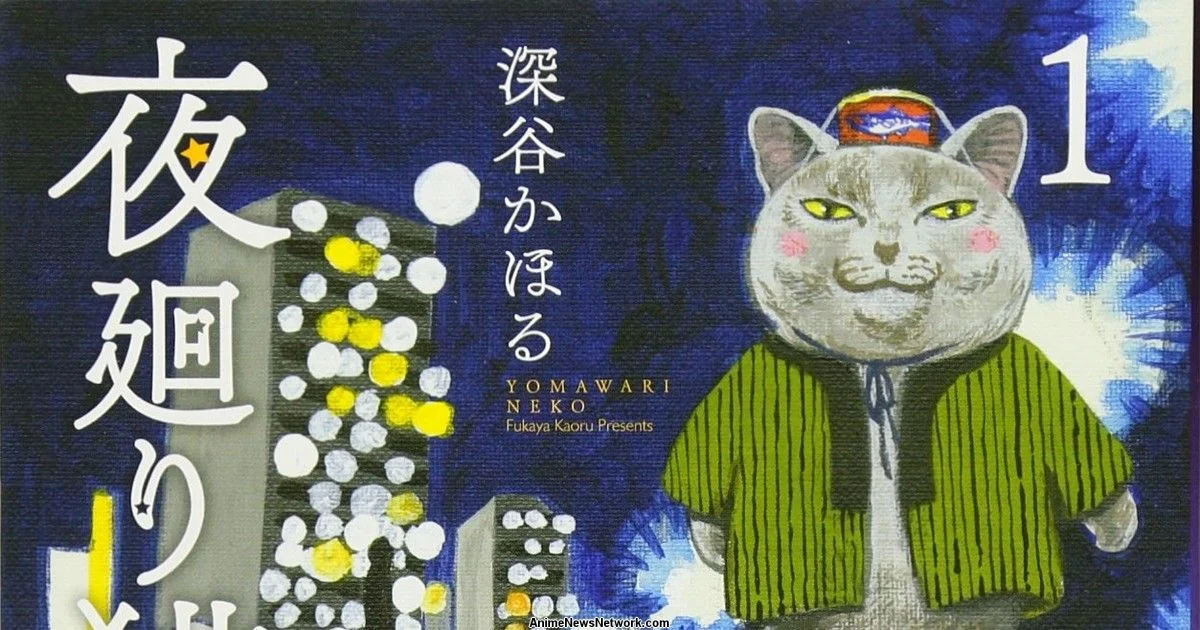 This is about a large cat named Heizo Endo who is incredibly empathetic and seeks out others who are crying in order to provide emotional support and comfort. He has large ears that allow him to listen well to others' struggles, and he seems to always have the perfect solutions to help them. If you enjoy watching anime related to cats or just enjoy cats in general, this show might be perfect for you!
17. The Idolm@ster Cinderella Girls U149
Do you want to watch a version of the Cinderella story with a new perspective? It's about a group of short girls who don't let their 4ft 11in height stop them from pursuing their dreams. You'll see them having fun and bringing excitement into their lives, proving that height is not a limiting factor.
18. The Masterful Cat is Depressed Again Today
The story follows a young girl named Saku who becomes friends with a stray cat named Yukichi. Together, they navigate daily life and its challenges. Viewers can expect to see fun episodes of Saku and Yukichi's adventures, with the kitty helping her friend with a grumpy face.
In exchange for his help, Yukichi receives tasty treats, while Saku finds comfort and emotional support in his company. This heartwarming anime is perfect for those seeking a feel-good experience.
19. The Apothecary Diaries
The Apothecary Diaries is a story that combines magic and mystery but focuses primarily on Maomao's experiences as she learns about ancient Chinese medicine and heals from her past. When Jinshi discovers Maomao's skills, he takes her away to live as an official court food taster. This series is visually stunning with vibrant colors and beautiful character designs, making it a standout in the slice of life anime genre.
20. The Way of The House Husband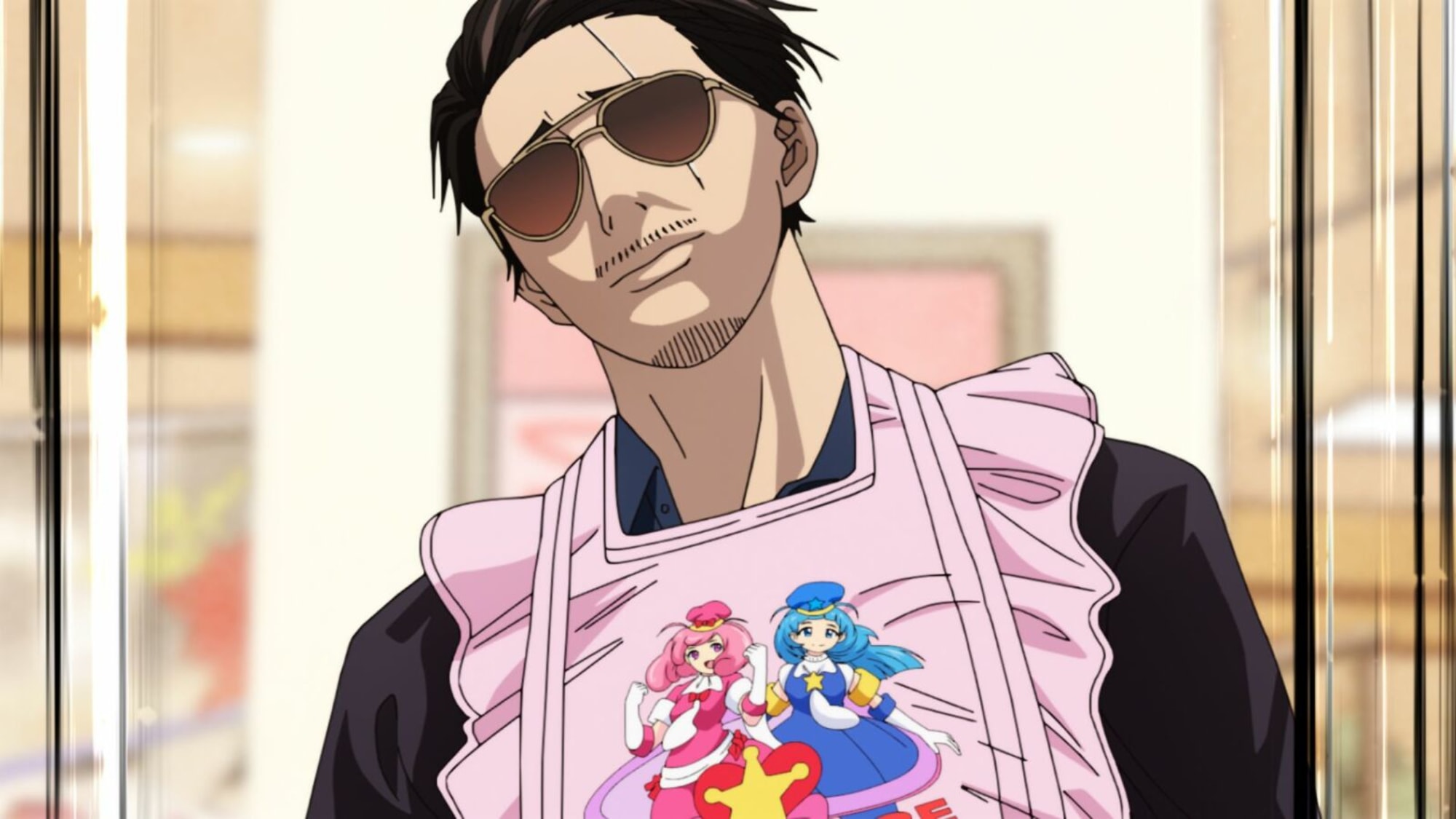 This anime follows the story of a former mafia leader who leaves his criminal past behind to pursue love and happiness with his wife. While the storyline may not be particularly complex, the animation is impressive and there are some enjoyable comedic episodes to keep viewers engaged.
Bottom Line
If you prefer watching Slice of Life anime rather than jumping on the shonen bandwagon, then you should try watching one of these, or who knows, you can start a slice of life anime marathon like a true Otaku! We hope this guide has helped in choosing the best slice of life anime for you and your weeb squad. Make sure to read our latest take on the famous shonen anime series Hell's Paradise and JJK.