Many users reported they are seeing the Ubisoft connect app not working on the PC. This common problem is reported by the majority of PC users while launching Ubisoft on their Windows 10 or 11 PC and as a result, they are unable to update or play the games ordinarily. Ubisoft Connect allows you to manage all of your Ubisoft games. But many times, it starts causing issues and as per the users, they see an error message on their screen "A Ubisoft service is not available at the moment" and are unable to do anything.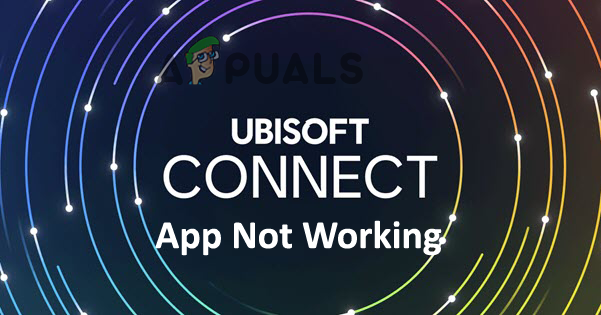 Ubisoft Connect is a well-known service that is used by a large number of gamers all around the world. It, like all internet businesses, has its share of bugs and downtime. The services are occasionally taken down for maintenance or updates. The problem generally occurs due to many different reasons. Below find out the common culprits causing the error and find out the various ways you can try to fix the error. So, without further ado, let's get started.
Why is Ubisoft Connect App Not Working?
Internet issue – If your internet is not working properly or your system is unable to connect to the internet then you are more likely to face problems while connecting to Ubisoft. So, check for the internet problem, contact the ISP or reboot your router to see if the problem gets fixed.
Running Outdated Ubisoft version – The Ubisoft version you are running is outdated or not compatible with the latest Windows version then this can cause issues while running and as a result, start causing connectivity issues.
Outdated drivers – Another possible reason responsible for the Ubisoft connect app not working problem is the of outdated or incompatible drivers. The incompatible drivers start conflicting with the latest application and stop it from running so check for the outdated drivers and update them all.
Software confliction – If any third-party software, such as an antivirus or a VPN, is interfering with your PC's ability to connect. You can turn them off one by one and reconnect to the services.
Due to Proxy settings – If your Windows system is using the proxy settings then there may be a connectivity issue with Ubisoft and cause an error when launching the app. Disabling the proxy server settings may work for you to get past the error.
Now as you are aware of the common causes responsible for the error, here it is suggested to follow the troubleshooting solutions given to get past the problem.
Basic Troubleshoots for fixing Ubisoft Connect Not Working
Here are some basic troubleshooting procedures that may help you resolve the connectivity issues with Ubisoft Connect PC:
Network Hardware Reset: A quick solution to resolve the error is simply to perform the reset of your modem and router to the factory settings then try to connect again. This will allow your network gear to create a new connection with your ISP, possibly resolving the issue. To do so just push  the reset button using the sharp objects or needle on your router for 10 seconds or more (till the LEDs light start blinking that reset is complete)
Conflicts in Software: Check to see if any third-party software, such as an anti-virus or a VPN, is interfering with your PC's ability to connect. You can turn them off one by one and reconnect to the services.
Ensure UPnP is enabled: Universal Plug and Play (UPnP) is a technology that allows apps to automatically forward ports. You can switch it on or off in your router's settings, and try connecting to the Ubisoft connect the app to see if the problem is resolved to make sure to enable it.
File Hosts: Make sure your connection isn't being hampered by an outdated setting. So, check for the settings and reset the settings to default. You can accomplish this by checking your system for any pending updates and installing them.
Resolving the Ubisoft connect not working problem
To begin, you must pass through a series of checkpoints relating to both system and application software to fix the Ubisoft connect app not working issue. Let's start with internet connectivity, which is the most common source of miscommunication among people, software, and operating systems.
Check internet connection
Before blaming the OS or Ubisoft Connect, make sure your internet connection is working fine. Sometimes the unstable internet connection causes connectivity problems and as a result, you start seeing various issues and errors. Many apps require a specific internet speed and connectivity to run properly. So, make sure to test your internet bandwidth and see if it is working properly without any glitches or connectivity problems.
If your internet connection passes the test, it's time to dig deeper into Ubisoft Connect.
Check if connected via WIFI then try connecting via ethernet cable connection as this allows you to use the internet without any interruption and network bandwidth limitation. Also, connect your ISP to look into the internet problems and solve them.
Make sure Ubisoft connect app is up to date
If you have updated your PC to Windows 11 or installed the latest Windows 10 update you must install the latest version of Ubisoft Connect for Windows 11. Because Windows 11 is a new operating system, make sure your Ubisoft Connect is up to date. Download the newest version of Ubisoft Connect from Ubisoftconnect.com.
And once you installed the latest version of the Ubisoft app then install it. But prior to installing the latest version you must uninstall the Ubisoft Connect completely from Windows 11 or Windows 10 OS. After successfully installing the latest version login using your credential and then try launching the Ubisoft connect app and see if the error still appears or not.
Renew your IP address and flush DNS
The DNS server or the domain name system you were using could also, result in showing the error message in the question above. So, to resolve the error you should try flushing the DNS that would basically reset your DNS server on your Windows OS. Also, many users confirmed this worked for them. Flushing DNS and renewing IP addresses fixes several types of Internet disconnectivity, including the Ubisoft, connect app not working on PC issues.
Follow the steps below if you don't know how to do it
Type cmd into the Windows search box.
And choose Command Prompt from the list of results and right click on and then select Run as administrator from the drop-down menu.

Open Command Prompt as Administrator

To proceed, select the Yes option
Type the given commands into the command prompt window and hit Enter after each.
ipconfig /flushdns
ipconfig /release
ipconfig /renew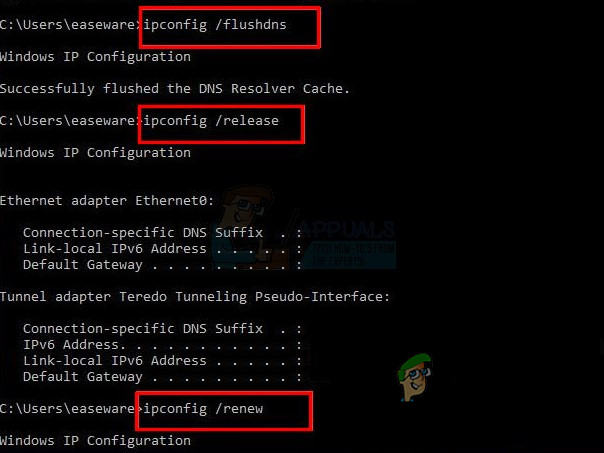 After that, re-test the problem. Check if Ubisoft Connect is working or not if not then, try the next option.
Turn off IPv6
IPv6 isn't probably going to be vital for the following, not many years. Your web issue could consequently not be regarding IPv6. Except if you want IPV6 for something, you can have to go at compelling windows to utilize IPv4 all things considered. Windows *can* and will utilize (preferred) IPv6 assuming the entirety of your other hardware and your ISP does. Also, some users complained that utilizing the IPv6 protocol caused Ubisoft Connect to disconnect and that removing IPv6 fixed the problem. Here's how to do it:
Right-click the network symbol in the lower right corner of your desktop and select Open Network & Internet settings.

Open Network & Internet Settings

By clicking the Change adapter options button, you can modify the adapter's settings.
Select Properties from the right-click menu of the Internet connection you're using.
Check Internet Protocol version 4 (IPv4) and uncheck Internet Protocol version 6 under the Networking tab (IPv6). 

Disable IPv6 in the Windows Network Properties

Then, to save the changes, click OK.
Now you may need to restart your Windows computer. And check to see whether the connectivity issues with Ubisoft Connect PC still exist.
Shut down any applications that aren't in use
It's possible that Ubisoft Connect isn't working because of software incompatibilities caused by other programs operating in the background, such as antivirus or a VPN. So, while playing Ubisoft games and using the Ubisoft Connect app, it's recommended to close any superfluous programs.
Select Task Manager by right-clicking any empty area on the taskbar.

Task Manager Processes Tab

End the task by right-clicking the application you see is not required and needed to close.

Close Twitch in Task Manager

To see if this strategy worked for Ubisoft connect not working, try launching Ubisoft Connect.
Update your device drivers
If none of the preceding alternatives works, your device drivers, particularly the network adapter driver, are likely to be broken or not up to date. To maintain your computer in top shape, make sure you have all of the latest device drivers installed.
According to Microsoft Windows instructions, having outdated video drivers on your laptop can cause OS and software like Ubisoft Connect to break. Ubisoft Connect may not operate on Windows 11 due to outdated drivers. To fix the issue, make sure your computer drivers are up to date. So here follow the instructions to update the device driver.
By right-clicking on the Windows icon, you may access Device Manager.
Right-click on Drivers in Device Manager and expand the Display adapters section.

Launching Display Adapter

Now, right-click on the driver you want to update and choose Update drivers
From the window that appears showing you How do you want to search for the updated driver software, choose the Search automatically for the updated driver software option.

Search Automatically for Updated Graphics Driver

Click Next and check out whether the problem has finally been resolved on your computer.
Disable the proxy server settings
Many users confirmed that disabling the proxy server settings worked for many Ubisoft users to get past the error. So, if this case is applicable in your case, then check if the Windows system is using the proxy settings, then there may be some sort of connectivity problem with the application. In this situation unchecking the proxy settings in Windows may work for you.
Press the Windows + R keys on your keyboard to launch the Run box and here type inetcpl.cpl then click on OK.

Type inetcpl.cpl command

Now choose the Connections tab and then click on the LAN settings.
Then uncheck your box next to the Automatically detect settings and Use a proxy server for your LAN. And click OK.

Disable the use of a proxy server

Next reboot the Ubisoft Connect app to check if the problem is resolved or not.
Ubisoft has yet to make an official statement about Ubisoft connect app not working on Windows 11. If none of the aforementioned alternatives worked to resolve the Ubisoft Connect not working, reach out to the Ubisoft support center and they probably will respond. Let them know your entire problem and Ubisoft Support will assist you in resolving the problem.