What to Do If Your Phone Has Been Hacked – The Complete Guide
A smartphone today is essentially a miniature version of a completely functional computer. It's an essential part of our daily lives that we rely on to complete the most mundane tasks. An unrestricted connection to internet access takes that to a whole 'nother level.
Unfortunately, cell phones' vast capabilities also make them an attractive target for cybercriminals seeking personal information. It's an object that's hard for them to ignore. Hackers often use cell phones as "entry points" to steal information from institutions like banks. They use the victim's phone to transmit malicious text messages, making the user responsible for the theft.
How To Remove a Hacker From Your Phone
If your Android or iPhone device has been hacked, you should be prepared to restore it to working order. The article will explain the process.
Step 1: Reset Your Passwords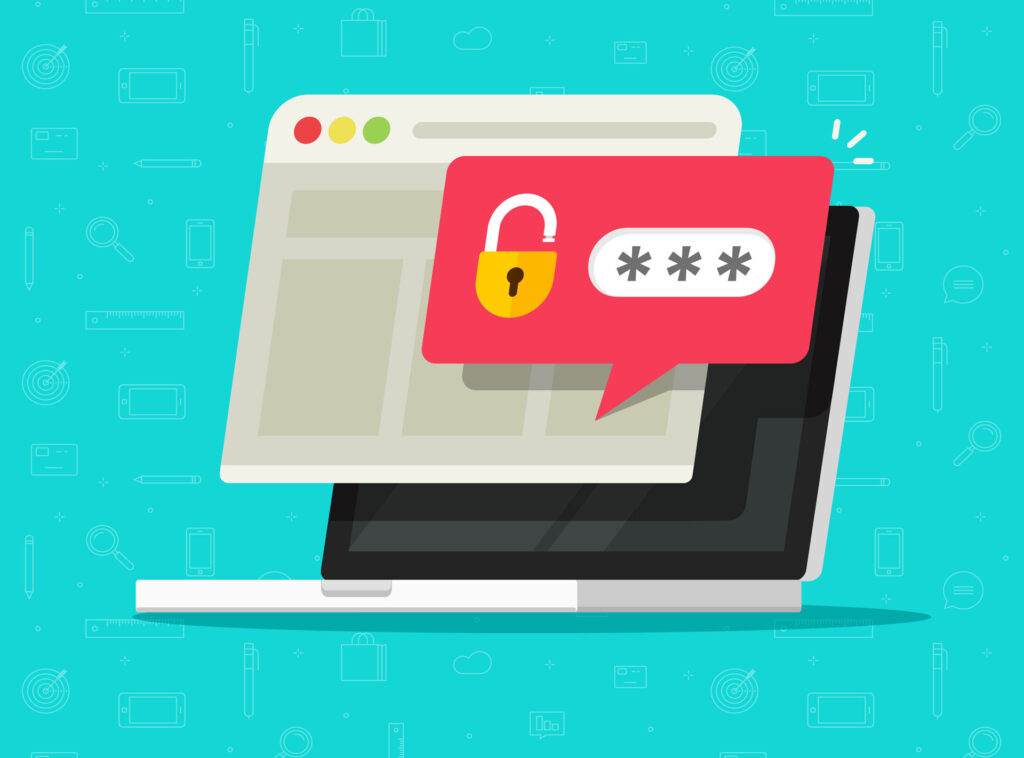 If you suspect your phone has been hacked, changing your account passwords is the first and most essential step. If you know your personal information was secure, you could rest easily. To do this, you'll need to identify which of your accounts have been compromised; after that, you can change the passcode to something more secure.
If your phone has been hacked, it's not a good option to keep using the same credentials. If you know which accounts have been compromised, changing their passwords is an effective strategy. Whenever your account is accessed from an unusual place or device, most services will notify you.
Act promptly and change your current password. Feel free to alter your current passcode now. You can use the "Forgot your password?" button on the account page to reset your password if someone else has changed it before you. This will initiate an attempt to re-verify your identity (via whatever means are available), with the aim of restoring your account.
Step 2: Delete Apps
Spy applications are hackers' most common entry point into a target's mobile device. A hacker can then repeatedly access your information for as long as required.
If your phone has been hacked, you should scan through all of your applications and uninstall any that you don't remember installing earlier. The same is true if you're wondering what to do if your iPhone has been compromised.
For Android Users:
Open the Settings app


Open Settings

Select Apps & Notification (or whatever your OEM calls it)


Select Apps

You can see every app installed on your device by selecting the "See all apps", "App info," or "App settings" choice.


See all apps and Select One App

Carefully scan the available applications as you scroll down this page.
If you encounter an odd one, choose it and immediately press the Uninstall option.


Click Uninstall Option
If an app refuses to uninstall, disable its administrator privileges by going to Settings > Security > Device Admin apps.
For iPhone Users:
Open the Settings app
Scroll down to check out apps
If you come across a strange one, remove it immediately.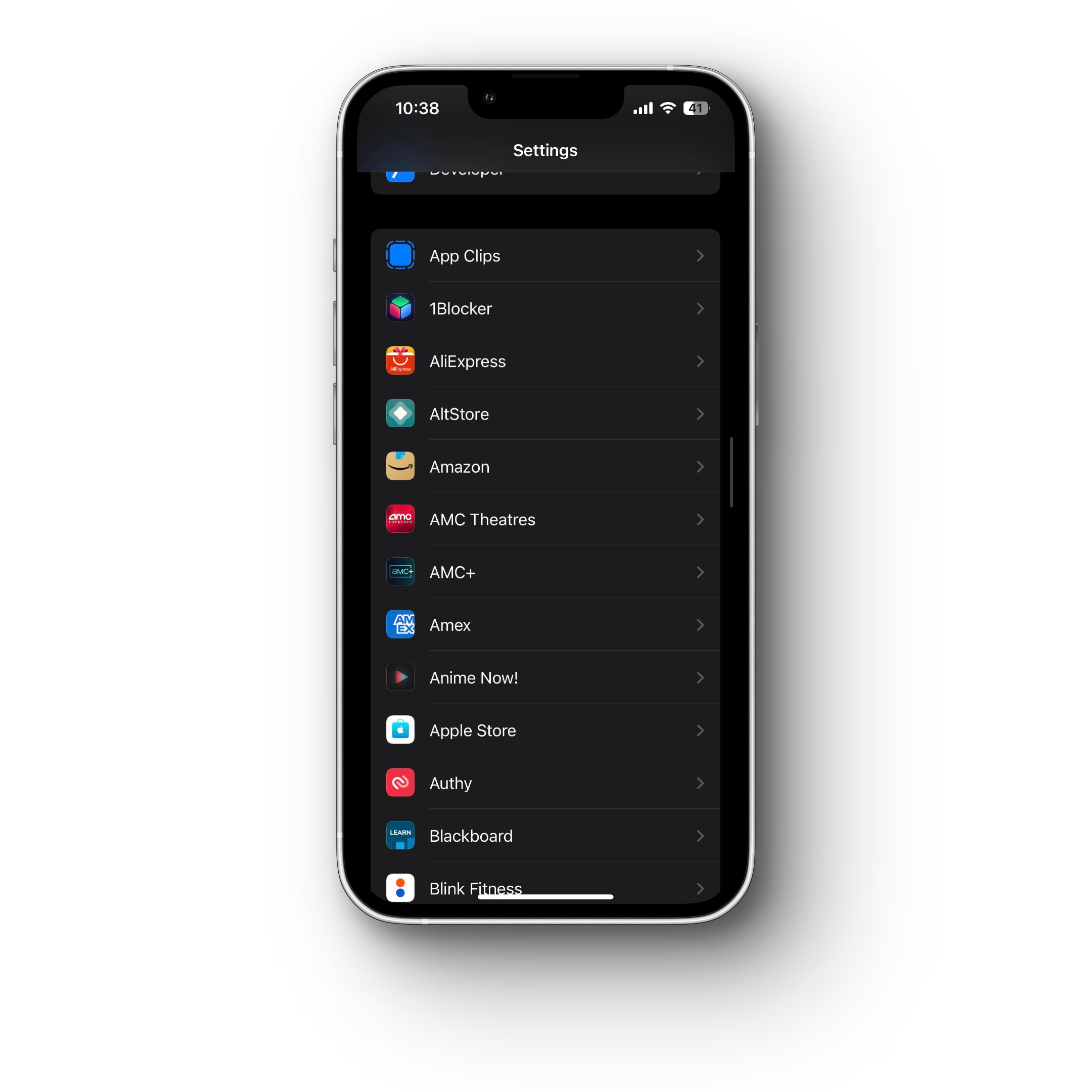 Step 3: Use Antivirus Software
Antivirus software will isolate the malicious app in a sandbox, where it will have no access to the rest of your phone and then erase it automatically. Keep your antivirus program running in the background for continuous protection.
Step 4: Contact Businesses
You should contact any online or conventional businesses with your credit card or banking details. Determine the bank activities you wish to dispute and, if necessary, report them as fraudulent.
Step 5: Manage Wi-Fi
It's a good idea to turn off Wi-Fi when it's not in use or when you're unsure about the security of a Wi-Fi connection, as hackers can access phones through public networks. Many devices have a convenient drop-down menu for this purpose.
Step 6: Factory-reset your Phone
In addition to the measures above, you can do a full factory reset to return your phone to how it was when you first received it. After a successful backup, proceed as follows:
For iPhone:
Select Settings.
Select the General tab.
Click Reset.
Tap Erase All Content and Settings.
Enter your passcode or Apple ID password.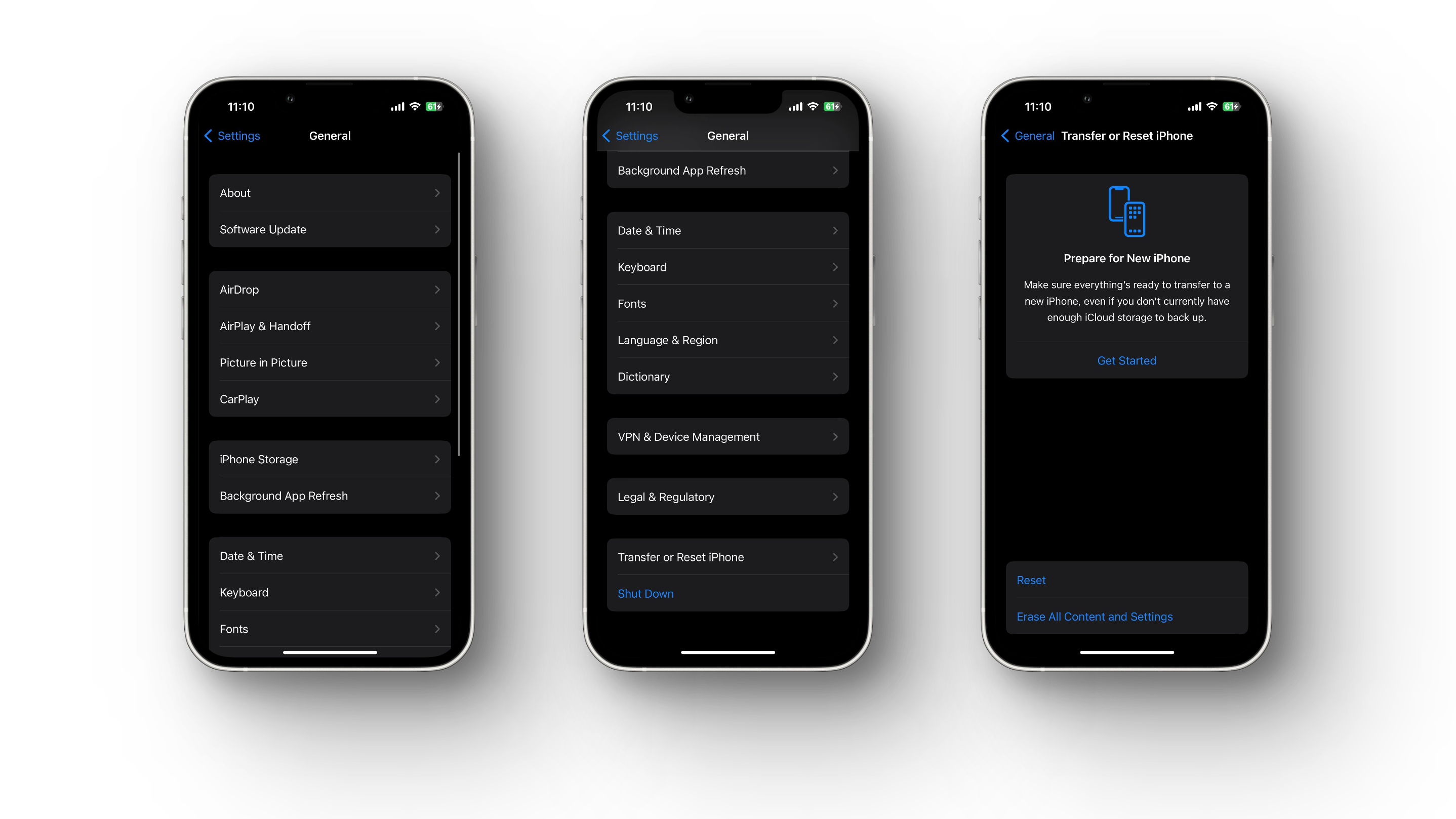 For Android:
Tap Settings.
Select Backup and Reset.


Backup and Reset

To restore everything to its original state, select "Factory Data Reset."


Factory Data Reset

Press the "Reset" button.


Click at Reset

Tap "Erase Everything."
Step 7: Inform your Contacts
If your phone has been hacked, it's essential to inform your contacts so they can take steps to protect themselves from phishing emails. or other scams or spam messages. Warn them about the risk of becoming the next victim if they follow any instructions in suspicious messages.
Step 8: Check App Permissions on your Phone
This will enable you to identify any applications on your device with access to private data, such as your current position based on your GPS locations.
For iPhone:
Navigate to Settings > Privacy & Security for different permission levels. Here you can view which apps have access to which features, and you can also restrict access to applications as needed.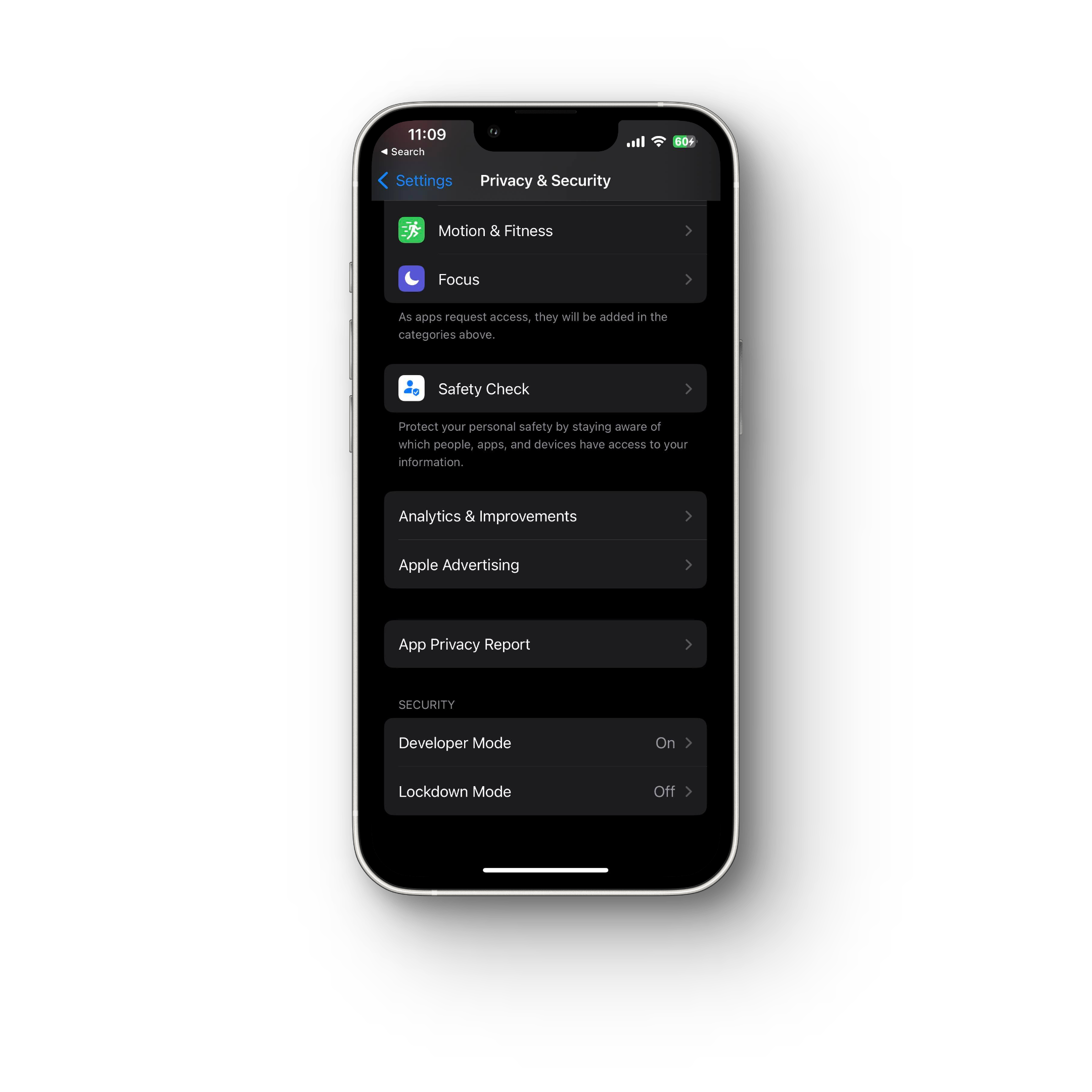 For Android:
Navigate to "Settings."
Click "Security and Privacy."


Security and Privacy

Press "Permission Manager."


Permission Manager

To see which applications currently have access, tap the permissions tab.


Currently Accessible Apps
How to Stop Someone from Hacking Your Phone Again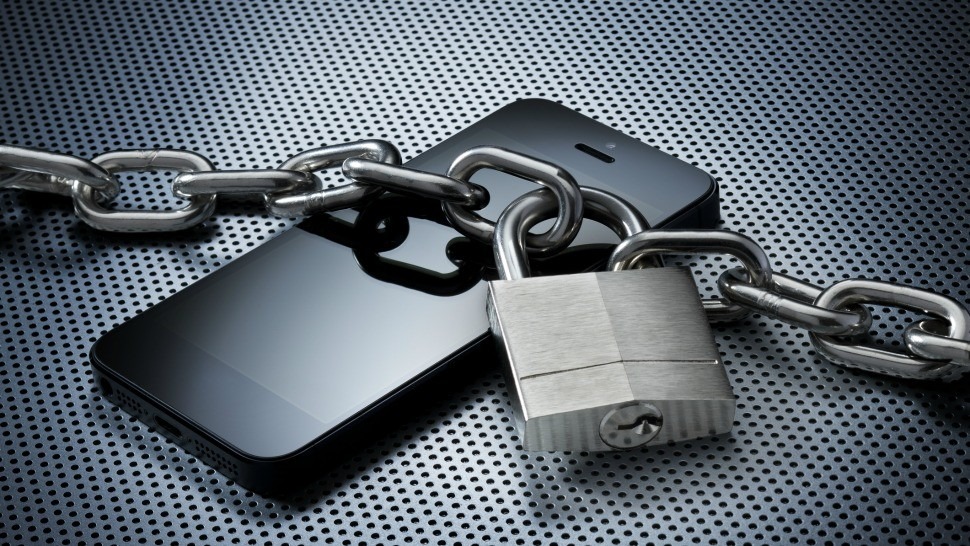 As more private information moves into digital form and is accessible via mobile devices, safeguarding against phone hacking becomes increasingly essential. Because methods are always changing, you must be careful about security.
The best way to safeguard yourself is to be cautious when using digital services, and luckily, many established protocols have been shown to reduce vulnerability to hacking.
Avoid downloading sketchy or disreputable apps
Malware is frequently masked as genuine software and distributed via third-party apps downloaded from unofficial websites rather than the official app stores. It's best to avoid downloading apps from ads or questionable websites.
Don't Jailbreak your phone
Jailbreaking increases your vulnerability to hacking because you can now access unofficial app stores. This means you won't get the newest iOS updates, which can prevent threats like malware and spyware. To keep the jailbreak functional, jailbreakers avoid updating their devices. Because of this, you are even more likely to become a victim of hacking.
Use a VPN to stay safer on the go
Public Wi-Fi networks in airports, hotels, and even libraries can leave your phone vulnerable to hackers. Because of the open nature of these networks, any of your data can be intercepted by others. A VPN is a service that encrypts your online traffic so that others cannot intercept it while you are using a public network, such as a Wi-Fi connection.
Use a Password Manager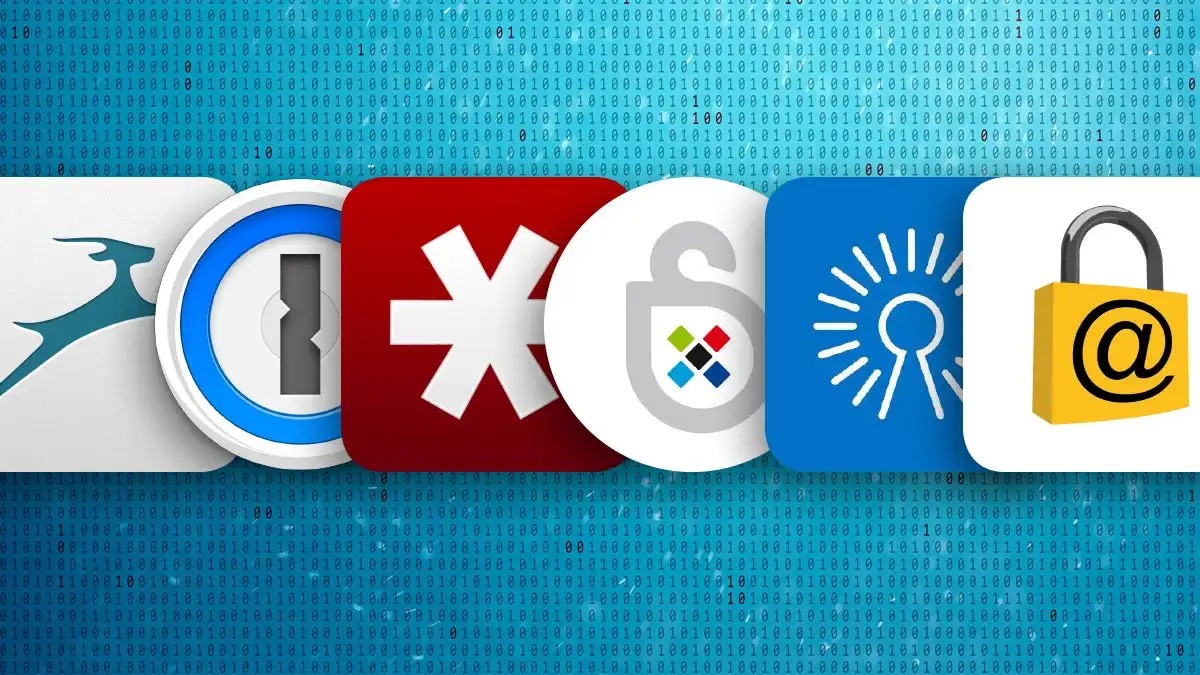 Passwords that are both challenging and unique are, more thoroughly, the main line of defense. It's easy to fall into the trap of using the same weak password for multiple accounts because it's easier than remembering hundreds of different ones.
This is easy for hackers because a single password can unlock several accounts. Instead, you should utilize a password manager that can generate and securely keep your passwords. We recommend Bitwarden as it's free and easy to use.
Don't Click on Ads on Torrent or Similar Sites
Clicking on these advertisements could lead you to malicious websites or result in malware being downloaded onto your device.
Keep your phone updated
If you regularly upgrade your operating system, you'll get any necessary security patches. Your device is more at risk of being attacked if you don't keep it up-to-date.
Closing Thoughts
A hacked phone can significantly threaten your personal and financial information. Therefore, immediately removing the hacker from your phone and securing your data is crucial. Changing passwords, deleting suspicious apps, using antivirus software, contacting businesses, managing Wi-Fi, and performing a factory reset are some of the effective measures you can take.
Additionally, being mindful of your digital behavior, keeping your phone and apps up to date, and avoiding public Wi-Fi can help prevent someone from hacking your phone again. Following these tips can protect your phone and personal information from potential hackers.
Hacked Phones - FAQs
How Do Hackers Access Phones?
Smartphone hackers employ various techniques to access users' personal data. For example: Phishing attacks, Smishing attacks, Spyware, Scareware, Unsecure Wi-Fi, Malicious apps.
How Do you Know if your Phone has been Hacked?
High mobile data usage, unplanned online purchases, and sudden changes to settings are just some of the unmistakable indications of a hacked phone.
What is the First Thing you Should Do When you Get Hacked?
If you suspect you have been hacked, you can take several important preventative measures. To eliminate threats from your mobile device, you can use security software or contact a mobile device security team, as mentioned above. Your online accounts' passwords can be updated, and you should use different, robust passwords for each.
Can Resetting my Device Remove Hackers?
Most malware can be removed by factory reset, but you will lose all your data. To avoid losing data, repeat your setup before performing a factory restart. It would be best first to attempt clearing the phone's cache, removing administrator privileges from all installed apps, and erasing any suspicious files.