PDFs are one of the most versatile document formats. Furthermore, there is no worry of formats changing or templates being edited accidentally, when documents are shared. Almost any type of document can be shared as a PDF. However, problems arise when trying to edit a PDF document. Moreover, if a structured file format is converted to PDF it is easy to convert it back using any online converter. Whereas, a PDF which is made up of scanned images becomes very difficult to edit.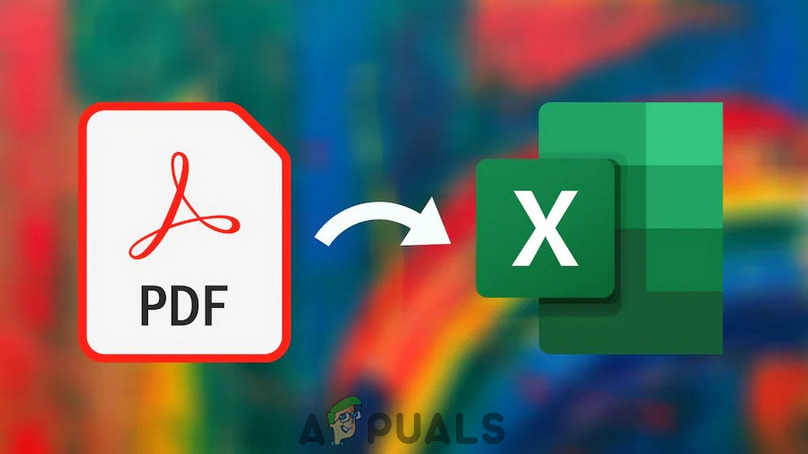 The solutions presented in this article are provided by users which have been tried and verified by others as well. Also, the solutions cover both structured file conversion for editing e.g. a .xlsx (MS Excel) file that was converted to a PDF and back, as well as editing scanned PDF documents.
Open PDFs in Microsoft Word
Even if Excel sheets are converted to PDF, the document cannot be opened again directly in Excel. This is because Excel does not have the capability to convert a PDF document. The solution provided by the users, in this case, is to open the PDF in MS Word (2013 and above) and copy the tables from Word to Excel. For this solution
First, launch MS Word.

Word 2013 and above main page

Second, click on Open.
Last, click on Browse to find the file you want to open in Word.

Open or browse files

Now you can copy tables from Word to Excel, there may be some formatting issues, but not much.
Use Google Drive
Not many people know this, but Google Drive is also a good converter for files. Files that cannot be converted using MS Word can be converted using Google Drive. This is a part of the Google G Suite, their professional workplace ecosystem. To convert a PDF using Google Drive
First, upload the file to Google Drive.
Then, right-click on the file and go to Open with.
Click on File-Converter- By Online-Convert.com.

Open with File-Convert

The link will take you to the conversion website.
You will be asked to permit the website to access your files from Google Drive.
Then, the website will give you several formats to convert to.
Choose Convert to XLSX.

Convert to XLSX

Subsequently, the website will convert your file and begin auto-download.
Again, it depends on the format of the original file, that you may or may not have to do some manual formatting.
Use PDFtoExcel
Sometimes the previous format of the given PDF document cannot be changed and you have to make do with what you have. The solutions mentioned above are all conversions where the PDF was formed from a structured format like an Excel sheet or a Word document. However, in some cases, PDFs are formed with scanned files or images. Since there is no actual text to convert, normal converters fail and you have to use OCR (Optical character recognition) converters. PDFtoExcel is just such a converter. It can be used for regular as well as scanned PDF conversion to Excel sheets. To use PDFtoExcel
First, go to PDFtoExcel.
Then, upload your document.

PDFtoExcel homepage and upload

The website will take some time to convert your file.

Converting PDF to Excel sheet

Lastly, the website will prompt you to download the converted file.

Download converted file

Again, since it is converting scanned documents and not actual text, you may have to do some final tweaking.