How to Buy the Perfect Lighting Solution for Your PC
A few years ago, thinking about buying a lighting solution for your PC was something that no one would have thought that they are going to be making their PC look better with lighting. It certainly looks like something that is an outlandish concept, but the truth is that the modern day and age has changed a lot. People are now paying more and more attention to the lighting and overall aesthetics of their PC.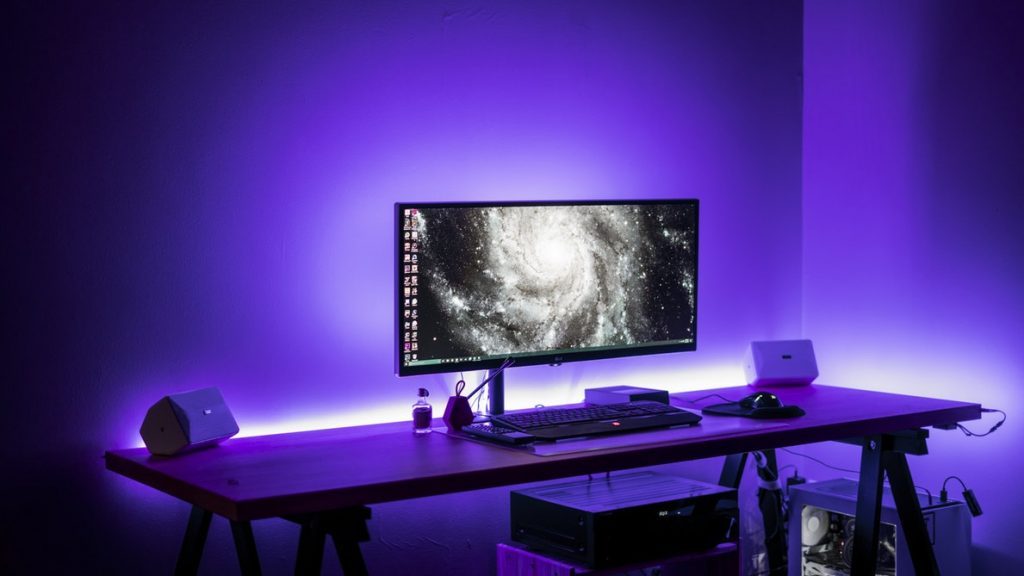 We have already talked about the best lighting solution for your PC time and again and found out that there are just so many options available in the market that you can easily get confused. That is why this article will serve as a stepping stone for anyone who is looking to buy the perfect lighting solution and does not want to run into any issues, either.
With so many lighting solutions available in the market, this is a definitive need that people are facing these days.
Are You Looking for RGB or Static
First things first, whenever you are in the market looking for the perfect lighting solution, you have to consider whether you are looking for something that is going to be RGB or something that is going to be static.
Before RGB became so popular, lighting solutions were only available in static options, and people were buying them, too. However, with the arrival of RGB lighting, you have an extra granularity when it comes to customizing.
Keep in mind that the ones that are RGB are going to cost you more than the static colors, sometimes, more than twice. So, the price is definitely a consideration.
How Big is Your Case
Another important thing to consider is just how big is your case. I know this might sound like a trivial factor for many, but the reason why this is such an important task is that if you have a bigger case than usual, you might need more lighting strips than you normally would. For instance, there are a total of 6 strips in my Thermaltake View 71 instead of the 4 strips that I normally used with other cases.
If you have a small case, you might be good to go with a smaller number of strips, as well, and that too without any issue that might come in the way.
Digital or Physical
Another thing that you should be considering is whether you are looking for a lighting solution that can be digitally controlled through software installed on your operating system, or something that you can control with the controller that is supplied with it.
In our experience, the lighting that can be digitally controlled is better because it gives you more granularity as far as customizing the lighting is concerned. You can even go for different shades of the same color, making your overall experience so much better.
Addressable or Not
Addressable or ARGB has become a lot more famous than it used to be. This type of lighting can be controlled to the last individual LED on the strip. These are not only good but they look good, too and the overall color spectrum looks gorgeous, as well. Even though with this lighting solution, you will have to spend more than you normally would on a lighting solution.
Another important thing that you need to know is that the addressable lighting solution is only available in RGB.
Motherboard Control
Whenever you are buying a lighting solution, you will have a number of different options that you can choose. You will have an option that will work through a physical controller that you will get with the LED strips. However, you might run into an option that will allow you to connect the LED strips directly onto the motherboard, and lastly, you can get a lighting solution that will be controlled from its dedicated controller like the NZXT Hue+.
Make sure that you choose the right option because going with the wrong one might result in your lighting solution not working at all.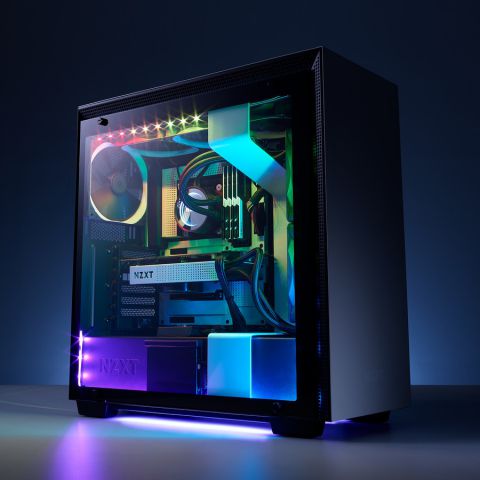 Make Sure You Have a LED Header
This is for those who are planning to settle for the RGB lighting that is going to be controlled through the motherboard. If you are settling for that lighting solution that will be connecting to your motherboard, make sure you have the 12 volts or 5 volt RGB header based on whether you go with ARGB or RGB lighting kit. Once that is done, you will be free to buy the right lighting kit.
Do Check for Available USB 2.0 Headers
Most lighting solutions that are connected using their dedicated controller require a USB 2.0 header on the motherboard. However, although the headers are common, there are a lot of other components that use these headers, too, and even the higher end motherboards usually come with just one of these headers.
Whenever you are buying a lighting solution like the Corsair Node Pro or the NZXT Hue+, make sure that you have a header available so you do not run into any issue as far as connecting the lighting solution is concerned.
Can You Add More LEDs or Components
If you have used the Corsair Commander Pro, you will realize that it is an all in one solution that allows you to add the Corsair LL fans as well as Corsair LED strips for an all in one solution that works really well. However, the important thing to know here is that it is not something that is going to work for every lighting solution.
In my opinion, it is always better to settle with the lighting solutions that allow you to add more LEDs or components in the future. That way, you will not have to worry about upgrading again and you can settle with something at once, making it super simpler and straightforward for you.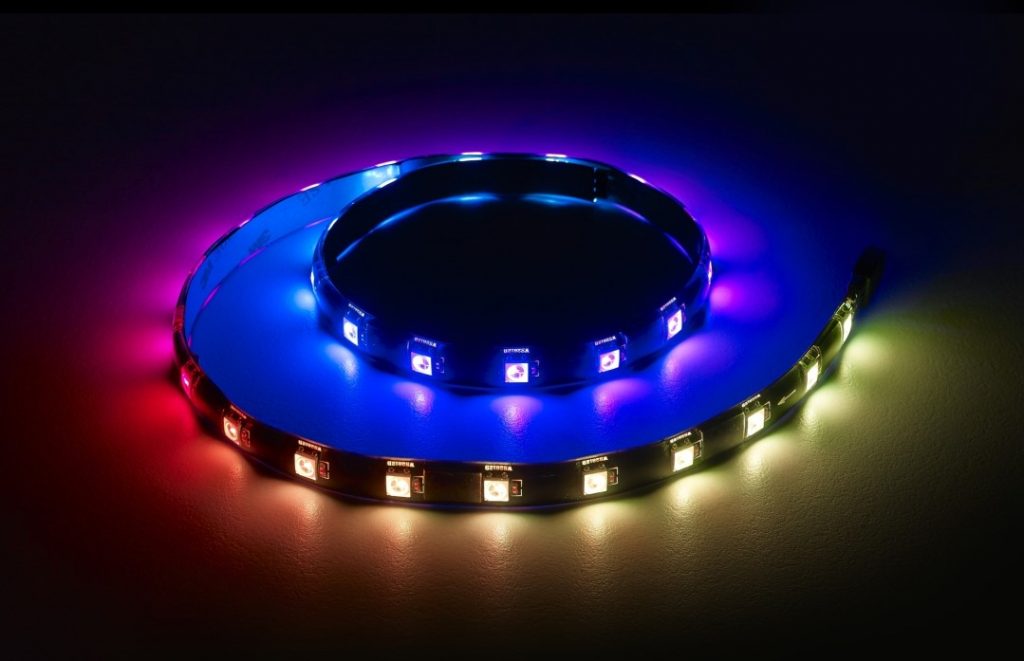 Conclusion
Buying a good lighting solution can be as simple as buying candy. However, with so many options available in the market, it can easily become one of the most overwhelming experience that people go through.
This is where this guide comes into play because it helps you buy the best possible lighting solution and that too, without any issue that might come in the way.