ASUS Prepares to Enter the Handheld Gaming Scene with the ROG Ally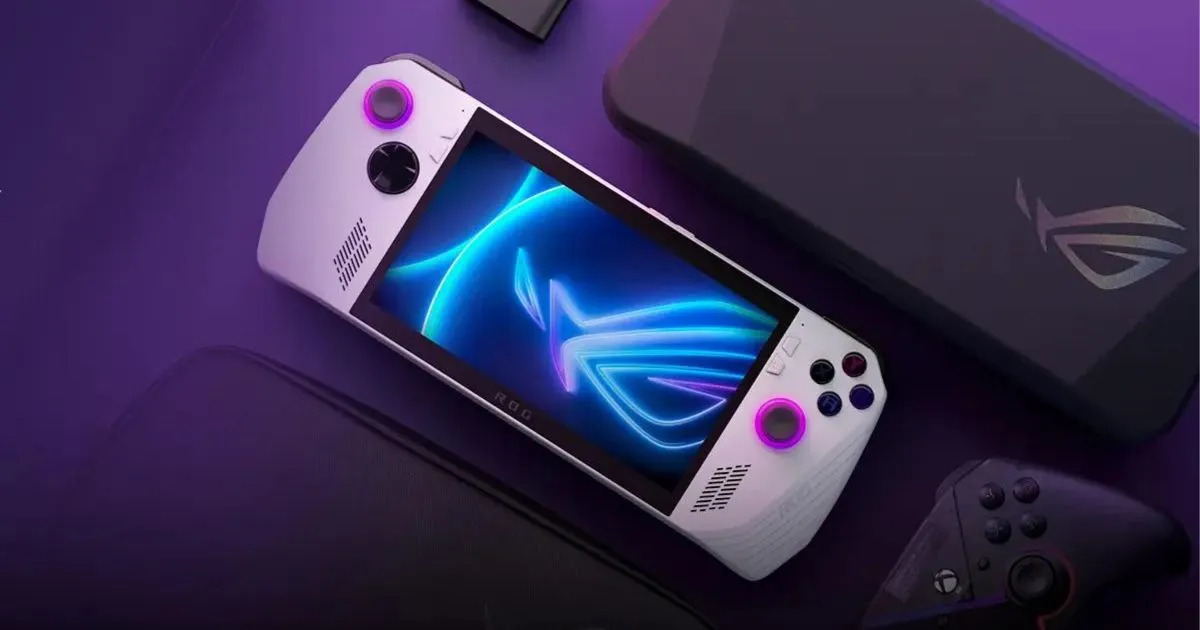 In recent years, the handheld gaming space has been gaining popularity and becoming increasingly saturated. It's not just the Nintendo Switch, we now have major players in the industry like the Steam Deck dominating the market.
ASUS had already made some of the best gaming phones on the market, but is now set to join the handheld console space with the release of its first handheld gaming console, the ROG Ally, which will utilize AMD's Ryzen Z1 series processors.
Launching on 11th May, the ASUS ROG Ally is set put its foot in a highly competitive environment , delivering some of the most powerful performance at a price below $1,000.
Inside the console, the ROG Ally will be powered by the AMD Ryzen Z1 Extreme chip, which is based on the Zen 4 and RDNA 3 architectures. The console will also support the ASUS XG Mobile external graphics card (eGPU), offering NVIDIA graphics as high as the RTX 4090. However, the eGPU comes at a high price of $2,000.
The ROG Ally's screen is a 7-inch 120Hz panel with a max resolution of 1080P FHD and up to 500 nits brightness. It will also be the first time we're seeing a high refresh rate panel on a handheld, so it will be interesting to see how that turns out.
The console will weigh 669g and feature a dual-fan exhaust system with an integrated heat pipe. The console will also sport two thumbsticks, a D-Pad, and the ABXY button layout, along with trigger sticks on the top and back.
You can see more photos of the product here at Engadget. And, this is how the ROG Ally compares to it's direct competitor, the Steam Deck.
ASUS ROG Ally
Steam Deck
Architecture
AMD Zen4 & RDNA3
AMD Zen2 & RDNA2
APU
AMD Ryzen Z1 Extreme 8C/16T up to 5.1 GHz
AMD Ryzen Z1 6C/12T up to 5.0 GHz
AMD Van Gogh 4C/8T up to 3.5 GHz
SoC GPU
AMD Van Gogh 4C/8T up to 3.5 GHz
AMD RDNA2 8CU @ 1.6 GHz
External GPU
ROG XG Mobile
–
Memory
16GB LPDDR5
16GB LPDDR5
Storage
512GB PCIe Gen4x4
64GB eMMC (PCIe Gen2x1)
256GB/512GB NVMe (PCIe Gen3x4)
Display
7″ 1920×1080 120Hz
7″ 1280×800 60Hz
Connectivity
NA
Wi-Fi 5, Bluetooth 5
Battery
NA
40 Whr
Weight
669 g
608 g
Dimensions
28.0 x 11.3 x 3.9 cm
29.8 x 11.7 x 4.9 cm
OS
Windows 11
Steam OS (Windows)
Price
NA
$399 (16G+64GB)
$529 (16G+256GB)
$649 (16G+512GB)
ROG Ally VS Steam Deck
With this, you can clearly see how the competition will surely be heating up, and it will be interesting to see how the ROG Ally stands up against its competitors. Till then, we will make sure to keep you updated on all new developments as new information becomes available.