Apple Retains Dominance in Global Smartwatch Market, Samsung Catching Up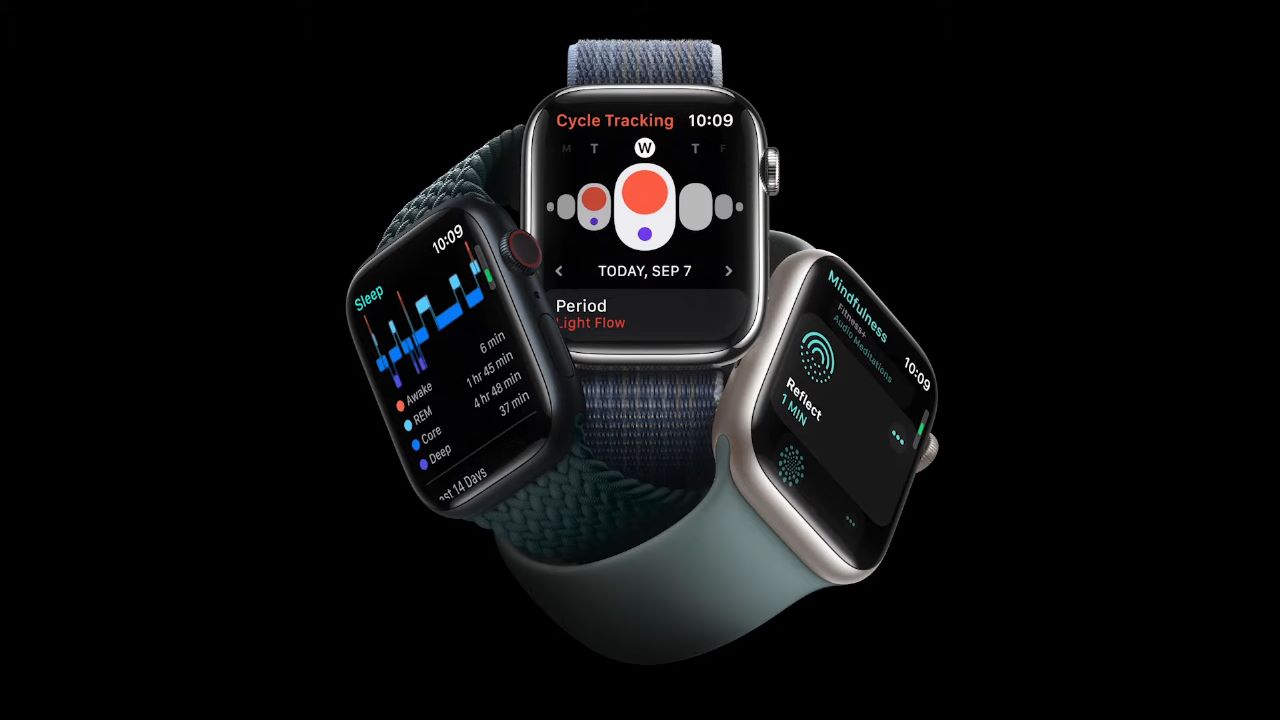 According to Counterpoint Research's most recent Global Smartwatch Model Tracker, global smartwatch market shipments climbed 30% YoY in Q3 2022 despite inflation and geopolitical problems that have persisted since the start of this year.
Increased sales of its recently announced Apple Watch 8 series contributed to Apple's 48% YoY growth. The new series, which debuted in early September, was responsible for nearly 56% of all shipments. In Q3 2022, Apple held 50% of the market share for HLOS smartwatches. Shipments of Apple Watch exceeded those of Samsung, who came in second. Instead of including manufacturers like Noise, Fire-Boltt, boAt, or even Xiaomi in the mix, Counterpoint mostly positions Apple against the likes of Samsung, Huawei, Garmin, Fitbit, and Fossil by isolating this "HLOS" class of devices from the "basic" smartwatch category.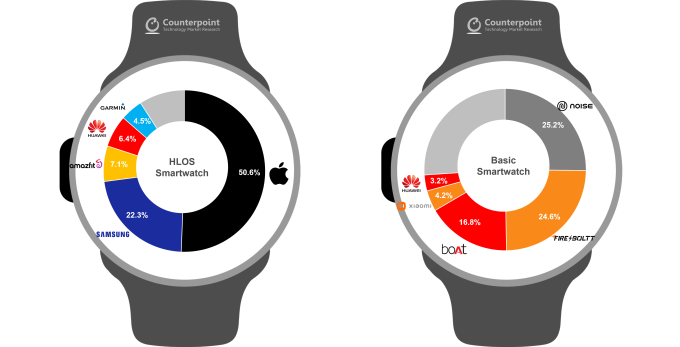 As a result, Apple Watches' extraordinary dominance over direct competitors and top-tier alternatives are more obvious than ever, with the combined market share of all such competitors failing to meet the Q3 2022 sales numbers of the most well-known smartwatches available. Consequently, the introduction of new models was largely responsible for Samsung's improvement in high-level wristwatch sales and market share compared to the second quarter of this year.
The surprising bronze medalist Amazfit, fourth-placed Huawei, and Garmin, who finished fifth, are all falling more and further behind Samsung, which is dramatically increasing its advantage. The Galaxy Watch 5 and Watch 5 Pro are not quite as successful as Apple Watches to pose a danger to the company.
Total smartwatch sales have increased by a staggering 30% year over year, and for the first time, India has surpassed the US as the largest market for smartwatches. That presents a significant challenge to brands like Samsung and Garmin, which are not very well-known in those regions. The largest market from Q4 2020 to Q2 2022 was North America, which increased 21% year over year while China and Europe had negative growth.