It is not difficult to mirror and record iPhone screen on your computer anymore. Connecting your iPhone to a computer, and you can mirror or record its screen with a fabulous software application. It is difficult to find a free and safe software to do the job. Most trusted software will cost you some bucks, and most freeware could cause some security problems on your computer. But still, there is a way to address both concerns, by 5KPlayer – a free and safe iPhone screen mirror recorder.
5KPlayer is totally free and safe to mirror and record anything on your iPhone screen after mirroring it on computer without adware, spyware, or any other factors that may be a threat to the security and privacy of your computer and iPhone.
How to Mirror iPhone Screen with 5KPlayer for Free
Supported by the tech AirPlay, you are allowed to easily stream video music from you iPhone to computer as well as mirror iPhone screen to computer using 5KPlayer. Only several clicks are needed to complete the process.
Steps of mirroring iPhone screen with 5KPlayer:
Tips before mirroring: To mirror your iPhone screen to computer, make sure your iPhone and computer are connected under the same Wi-Fi circumstances.
Step 1: Launch 5KPlayer on your computer. If you don't open 5KPlayer (with built-in Bonjour to activate AirPlay) or other mirroring software, your iPhone can't search out a device to connect just as Bluetooth.
Step 2: Swipe up from the bottom of iPhone, and go straight to the Control Center where you will find "AirPlay Mirroring" option. With iOS 10, AirPlay will mirror the screen by default once you enable it in Control Center, facilitating the procedure of mirroring iPhone screen.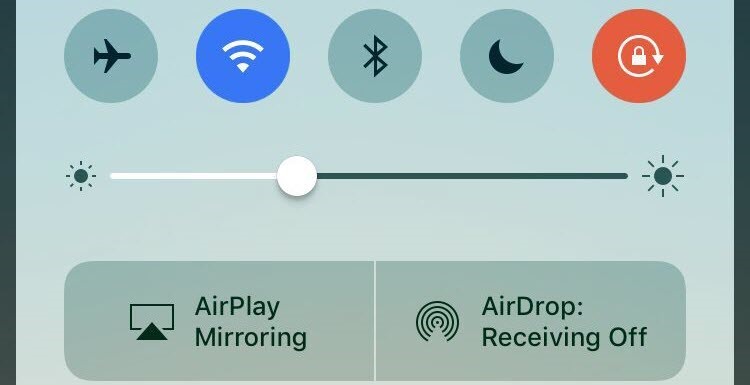 Step 3: Tap the option of "AirPlay Mirroring" and you will notice it searching for devices.
Step 4: Choose the computer that you hope to mirror your iPhone screen to. Then the display of iPhone will show up on the computer.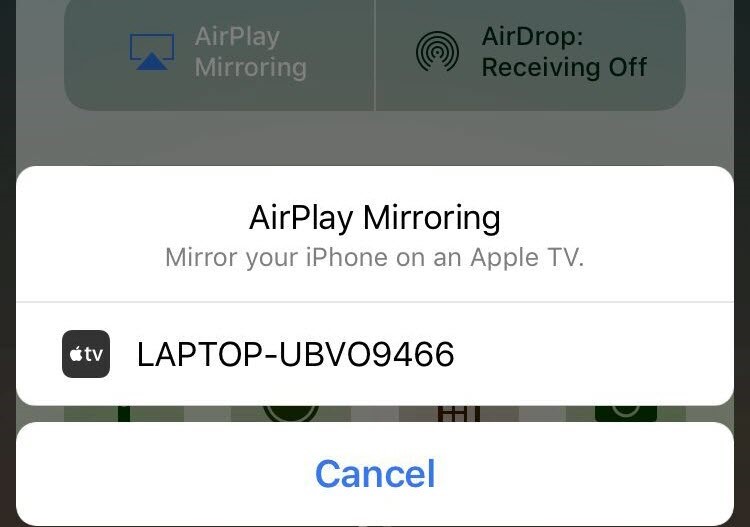 To stop mirroring, just go to Control Center, and click the device's name that you connected, then choose "Turn Off AirPlay Mirroring".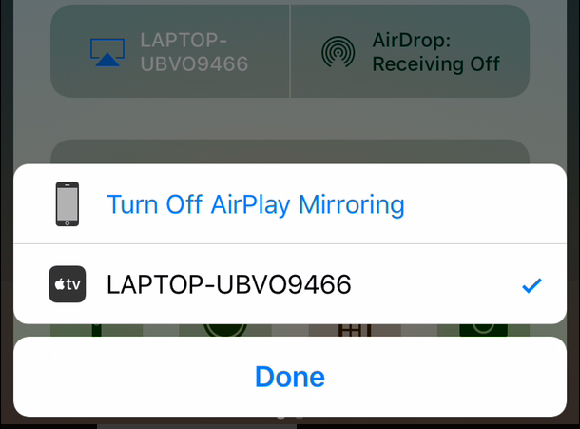 How to Record iPhone Screen with 5KPlayer for Free
When you are familiar with AirPlay mirroring, you won't have any problem with recording iPhone screen by 5KPlayer. Only one step is needed in addition to mirroring iPhone screen: During mirroring, move the mouse to the display on computer, and click the red icon to record iPhone screen to video.

And to stop recording, just click the gray icon below. When you stop recording, mirroring is still on, follow the steps above to close it.

After stopping recording, 5KPlayer will pop up and show your recorded video in "AirRecord" playlist with detailed info. Generally, the recorded video is in MP4 format ( encoded in H.264 on Windows PC and AVC on Mac) and named by time.
On Windows:

On Mac:

5KPlayer also can AirPlay computer to AppleTV, to know how, check HERE.
Apart from mirroring recording, 5KPlayer can play any of your videos, music, DVDs and satellite radios, etc. It also supports downloading online videos or music from video/music hosting sites, like the famous Facebook, YouTube, Yahoo, Vevo, and so on. And it provides both a Windows version as well as a Mac version, you can free mirror and record iPhone screen or enjoy video music on PC or Mac.