A campfire is a block or item in Minecraft that can be used to cook food, provide light, and smoke signals. Just like many other items in-game, the campfire can also be crafted through a crafting table. It requires several different materials to craft a campfire. In this article, we will show you methods through which you can make a campfire.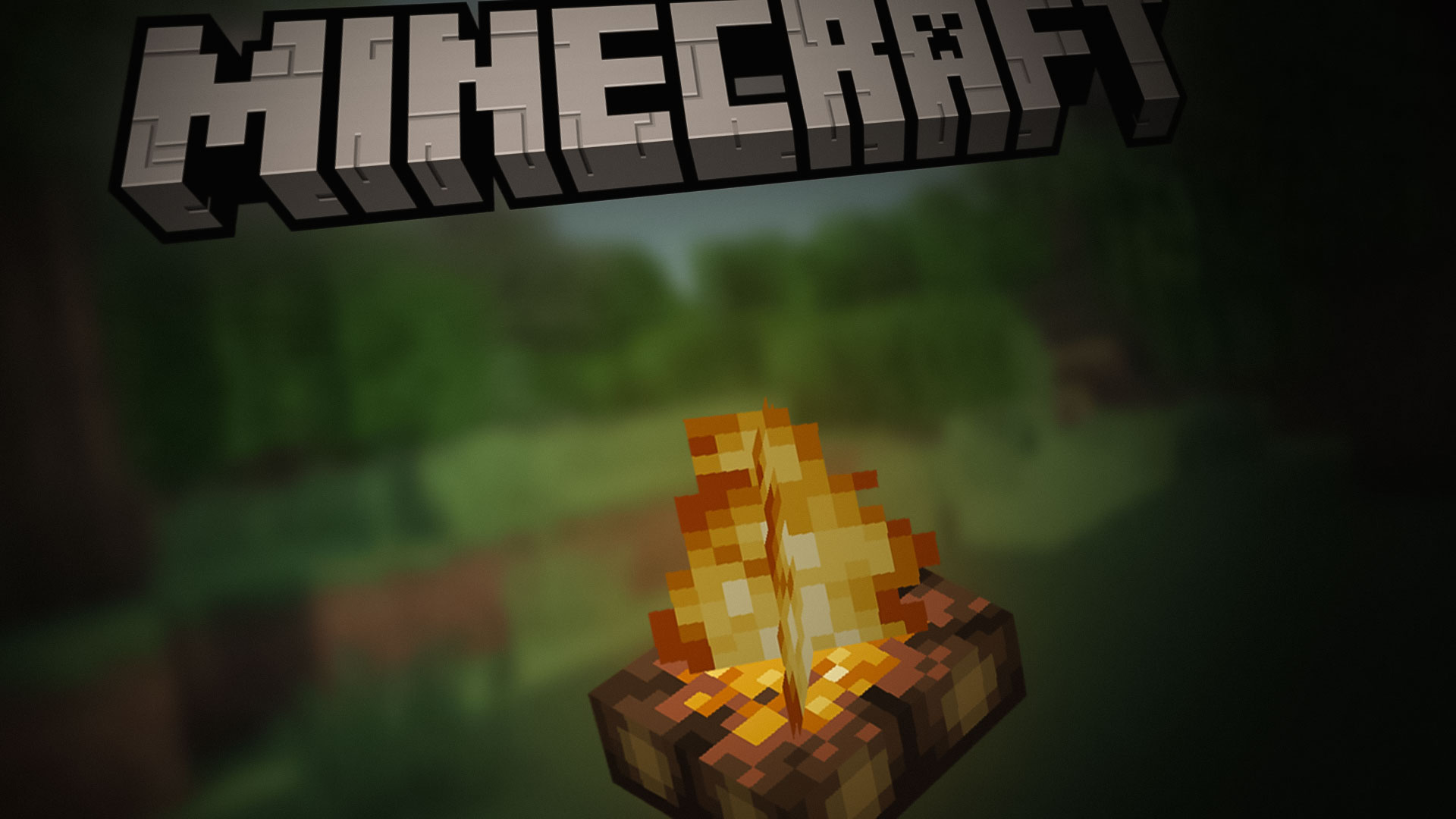 Making Campfire in Minecraft
Making a campfire is pretty simple in Minecraft. However, you do require a crafting table before you can make a campfire. The crafting table can easily be made with four planks of wood. Then, through the crafting table, you can easily make a campfire. You need to put 1 stick in the middle of the first row, 2 sticks at the sides of the second row. Then, 1 coal or charcoal in the middle of the second row and 3 wood or logs in the third row. Check it out in the below steps:
Open your Minecraft game and start a new or continue your Survival Mode.
Go near the crafting table and open it. If you don't have a crafting table, you create one with four wood planks.

Crafting table in Minecraft

Now put three sticks, one coal/charcoal, and three wood/logs in the exact same pattern as shown in the screenshot below.
Note: You can also use stem or hyphae in place of wood or log.

Making a campfire

You will get the campfire. Move it to the inventory and then you can use it as an item to place it anywhere.
Making Soul Campfire in Minecraft
Soul Campfire is a bit different than a usual campfire. This campfire can be used to repel any Piglins in the nearby area. It will have a unique blue light. It requires the same number of items to craft. However, other than sticks the items will be different for Soul Campfire. You can follow the below steps to make a Soul Campfire:
Open the Minecraft game and start a new one or continue your game.
Create a crafting table if you don't have one. Simply use four wood planks to create one and place it somewhere where you can use it often.

Crafting table in Minecraft

Now go near the crafting table and start crafting the campfire. Put three sticks, one soul sand or soul soil, and three logs/wood in the exact format as shown in the below screenshot.

Making a Soul Campfire

Once crafted, move the campfire in item inventory and use it anywhere you want.