ASUS ROG Next-Gen Gaming Laptop Spotted With Ryzen 7000 Mobile Processor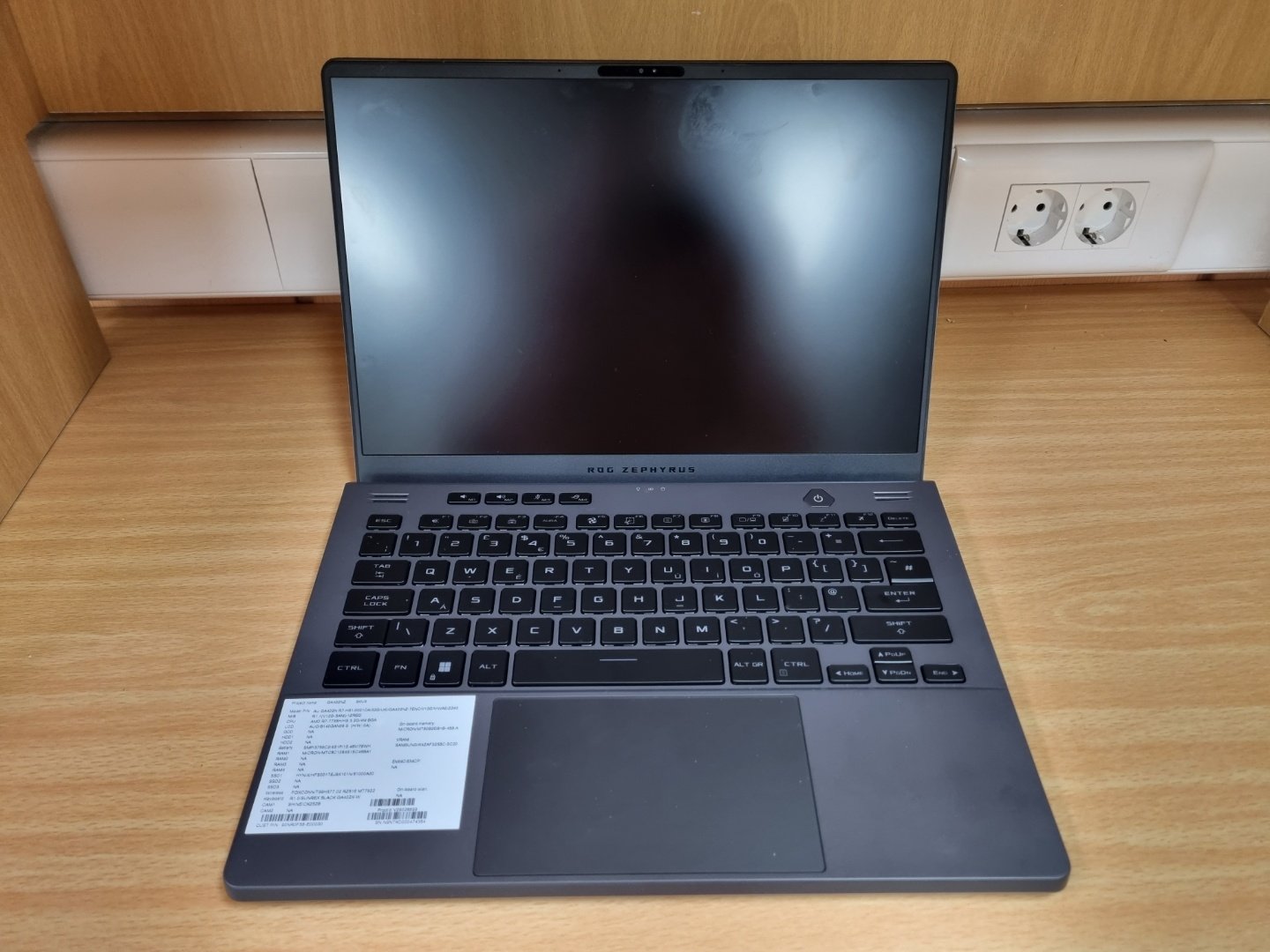 Just recently, hardware leaker Harukaze on Twitter shared an image of ASUS's upcoming gaming laptop. Meet the ASUS ROG Zephyrus G14. The given name may come across as a last-gen product to many, but the model for this specific laptop is 'GA402N'. Didn't catch your attention? The specification list mentions an unnamed and unreleased Ryzen 7000 processor.
Next-Gen ROG Gaming Laptop
Getting straight into today's leaks, the 'new' ROG Zephyrus G14 is supposedly equipped with an R7 7735HS or an R7 7745HS. Yes, even we can't read the specs from this blurred picture but Harukaze attempted to decipher and decode this image. The processors in question are the Ryzen 7 7735HS or the Ryzen 7 7745HS.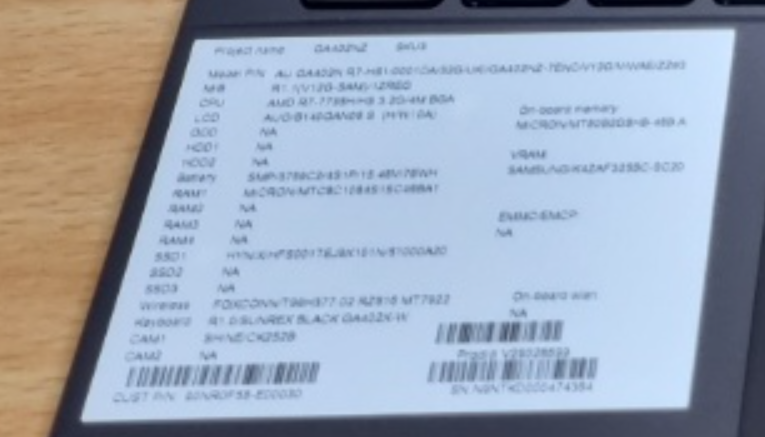 Based on AMD's new naming scheme, which you can read more about here, these processors have the following specifications:
Ryzen 7 7735HS | 2023 | Ryzen 7 | Zen3/Zen3+ | Higher-end SKU | 35W+
Ryzen 7 7745HS | 2023 | Ryzen 7 | Zen4 | Higher-end SKU | 35W+
These are the latest additions to the Ryzen 7000 mobile lineup. As for the laptop itself, ASUS may ship this variant with an RDNA3 mobile GPU, which we are still yet to see.
Release Date
AMD is setting eyes on CES 2023 to unveil its latest additions to the Ryzen 7000 family. Alongside that, we also expect major announcements from Intel and NVIDIA. ASUS may wait for AMD's call and announce these laptops a while after Ryzen 7000 mobile is launched. All in all, based on how efficient Zen4 has turned out to be, we cannot wait to see its performance in the mobile segment.
| | | | | | | | | |
| --- | --- | --- | --- | --- | --- | --- | --- | --- |
| CPU | Cores / Threads | Base Clocks | Boost Clocks | TDP | GPU | Release Date | Family | Architecture |
| Ryzen 9 7945HX | 16/32 | ? | ? | 55W+ | RDNA2 (2 CUs) | 2023 | Dragon Range | Zen4 |
| Ryzen 9 7845HX | 12/24 | ? | ? | 55W+ | RDNA2 (2 CUs) | 2023 | Dragon Range | Zen4 |
| Ryzen 7 7735HS | ?/? | ? | ? | 35W+ | RDNA2 (2 CUs) | 2023 | Rembrandt-R | Zen3 |
| Ryzen 7 7745HS | ?/? | ? | ? | 35W+ | RDNA2 (2 CUs) | 2023 | Dragon Range | Zen4 |
| Ryzen 5 7520U | 4/8 | 2.8GHz | 4.3GHz | 15-28W | Radeon 610M (Based on RDNA2 With 2 CUs) | Launched (2022) | Mendocino | Zen2 |
| Ryzen 3 7420U | 4/8 | ? | ? | 15-28W | Radeon 610M (Based on RDNA2 With 2 CUs) | Launched (2022) | Mendocino | Zen2 |
| Ryzen 3 7320U | 4/8 | 2.4GHz | 4.1GHz | 15-28W | Radeon 610M (Based on RDNA2 With 2 CUs) | Launched (2022) | Mendocino | Zen2 |
| | 2/4 | 2.4GHz | 3.7GHz | 15-28W | Radeon 610M (Based on RDNA2 With 2 CUs) | Launched (2022) | Mendocino | Zen2 |