CEO of Phison Electronics Warns for Huge Losses in NAND Industry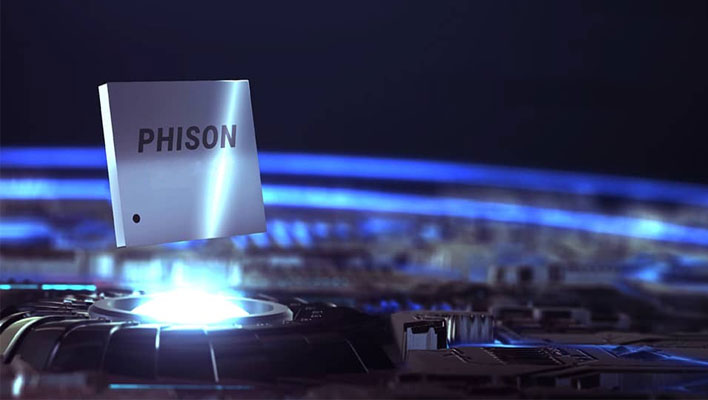 DigiTimes reports that K. S. Pua, CEO of Phison Electronics, claimed at a recent conference that further reductions in NAND prices were not feasible and that probable bankruptcy among suppliers existed if the market did not rebound. Phison will continue to invest extensively in R&D for the development of NAND controllers, notwithstanding the difficult market conditions.
Some estimates place the loss of flash memory revenue at over $10 billion at the hands of leading manufacturers of 3D NAND, including Kioxia, Micron, Samsung, SK Hynix, and Western Digital. Although Pua did not specify whether he anticipates the insolvency of 3D NAND manufacturers or SSD vendors who purchase flash memory if prices continue to decrease, he did declare that further price cuts are infeasible.
The CEO of Phison also says that 3D NAND manufacturers may reduce production even further to maintain or increase costs. In particular, according to Pua, Micron's decision to cease slashing NAND pricing is part of an industry-wide attempt to restore equilibrium to the market. Phison, which creates controllers for some of the top SSDs on the market today, plans to avoid additional price decreases to preserve its gross margin, which it has set as a long-term objective of 27% (+/-3%).
Decrease in NAND Sales
First-quarter sales for Phison totaled NT$10.078 billion ($328.64 million), down 18% year over year. However, with a smaller focus on low-margin products and a more balanced portfolio, the firm was able to increase its gross profit to NT$3.202 billion, with a margin of 31.78%. Phison lost NT$550 million on its investment in Hosin Global Electronics, a manufacturer and distributor of solid-state drives (SSDs) and other NAND and DRAM-based devices.
According to Phison's CEO, NAND supply losses would continue through the second quarter of 2023. He thinks they're temporary problems, though, so the business will keep investing in research and development and putting an emphasis on customer service.
Therefore, the corporation will maintain its high level of R&D spending, allocating nearly 80% of its annual expense budget to R&D. While some of its competitors have reduced their R&D spending, KS Pua has reportedly raised its investment in future products by 20%.