Intel i9-13900KS Listed At Canadian Retailer For 725 USD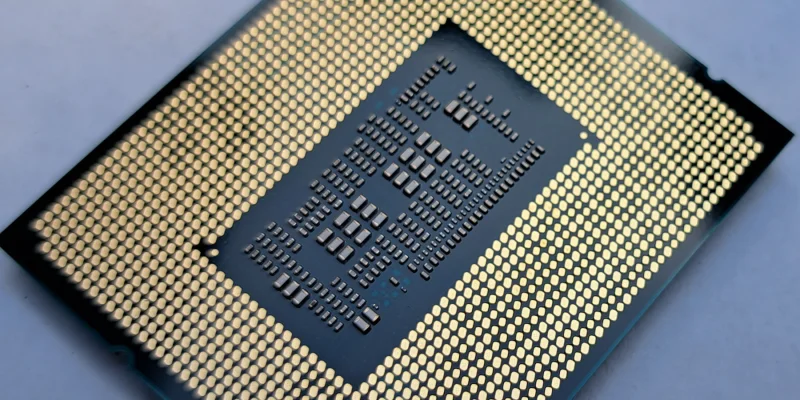 Intel will launch the i9-13900KS along with the 65W Raptor Lake CPUs at CES 2023. As hinted by the giant itself, this CPU will surpass 6.0GHz out of the box. The 13900KS is Intel's reply to AMD's upcoming V-Cache based Zen4 CPUs, although we cannot guarantee that it will beat them in gaming performance.
Already Up For Grabs
PC-Canada, known for listing PC components weeks before launch has the i9-13900KS listed for 971.99 Canadian Dollars. This translates to roughly $750. In addition, we also see various 65W RL SKUs.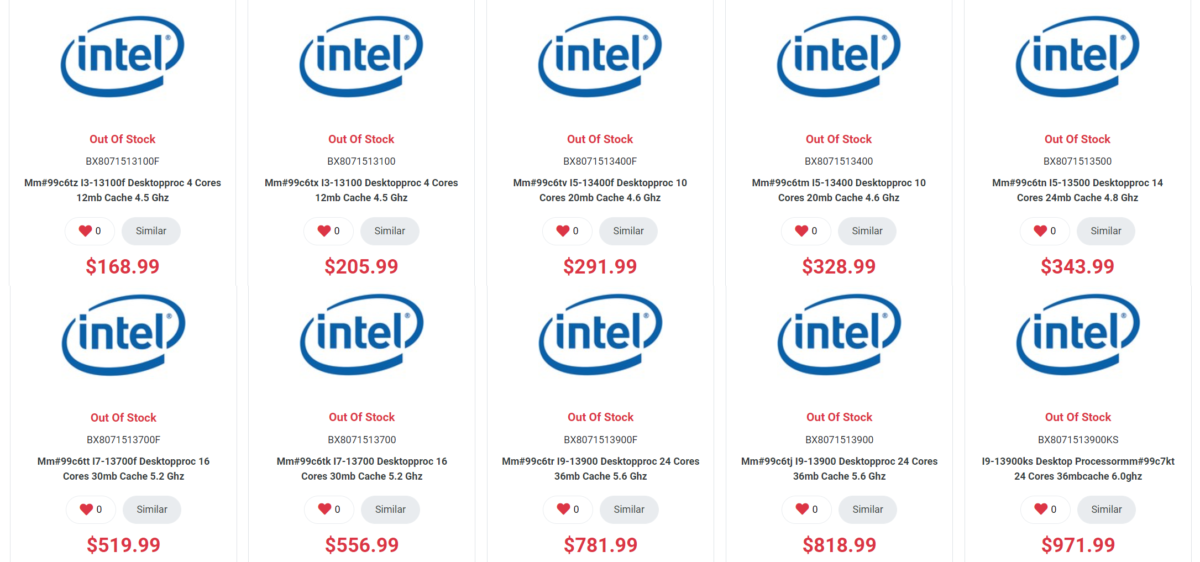 The CPUs listed are as follows:
i3-13100F | 168.99 CAD or $125
i3-13100 | 205.99 CAD or $150
i5-13400F | 291.99 CAD or $215
i5-13400 | 328.99 CAD or $245
i5-13500 | 343.99 CAD or $255
i7-13700F | 519.99 CAD or $390
i7-13700 | 556.99 CAD or $415
i9-13900F | 781.99 CAD or $580
i9-13900 | 818.99 CAD or $610
i9-13900KS | 971.99 CAD or $725
These CPUs appear to be decently priced at pose a real threat to AMD's Ryzen 7000 non-X CPUs. The i3-13100 in particular is tipped to become the fastest quad-core CPU in the world, overtaking the i3-12100. Either way, since these SKUs are paired with the 13900KS, expect them to be unveiled during CES 2023.
Release Date
The first week of January will be full of news for the tech world. We expect to see all major giants unveil their latest products at this event. Intel may showcase the 65W RL CPUs along with the i9-13900KS and the B760 motherboard. One should note that buying a new 700 series motherboard isn't necessary since Raptor Lake is supported on the 600 series motherboards as well.
Raptor Lake Lineup
| | | | | | | | |
| --- | --- | --- | --- | --- | --- | --- | --- |
| CPU Model | Frequency | Cache | GPU Info. | Core Name | Process | Stepping | Wattage |
| Core i9- 13900KF | 3.0GHz | 36MB | N/A | Raptor Lake | Intel 7 | BO | 125W |
| Core i9-13900K | 3.0GHz | 36MB | Intel® UHD Graphics 770 | Raptor Lake | Intel 7 | BO | 125W |
| Core i9-13900F | 2.0GHz | 36MB | N/A | Raptor Lake | Intel 7 | BO | 65W |
| Core i9-13900 | 2.0GHz | 36MB | Intel® UHD Graphics 770 | Raptor Lake | Intel 7 | BO | 65W |
| Core i9- 13900T | 1.10GHz | 36MB | Intel® UHD Graphics 770 | Raptor Lake | Intel 7 | BO | 35W |
| Core i7- 13700KF | 3.4GHz | 30MB | N A | Raptor Lake | Intel 7 | BO | 125W |
| Core i7-13700K | 3.4GHz | 30MB | Intel® UHD Graphics 770 | Raptor Lake | Intel 7 | BO | 125W |
| Core i7-13700F | 2.10GHz | 30MB | N/A | Raptor Lake | Intel 7 | BO | 65W |
| Core i7-13700 | 2.10GHz | 30MB | Intel® UHD Graphics 770 | Raptor Lake | Intel 7 | BO | 65W |
| Core i7-13700T | 1.40GHz | 30MB | Intel® UHD Graphics 770 | Raptor Lake | Intel 7 | BO | 35W |
| Core i5- 13600KF | 3.50GHz | 24MB | N A | Raptor Lake | Intel 7 | BO | 125W |
| Core i5-13600K | 3.50GHz | 24MB | Intel® UHD Graphics 770 | Raptor Lake | Intel 7 | BO | 125W |
| Core i5-13600 | 2.70GHz | 24MB | Intel® UHD Graphics 770 | Raptor Lake | Intel 7 | C0 | 65W |
| Core i5-13600T | 1.80GHz | 24MB | Intel® UHD Graphics 770 | Raptor Lake | Intel 7 | C0 | 35W |
| Core i5-13500 | 2.50GHz | 24MB | Intel ® UHD Graphics 770 | Raptor Lake | Intel 7 | C0 | 65W |
| Core i5- 13500T | 1.60GHz | 24MB | Intel ® UHD Graphics 770 | Raptor Lake | Intel 7 | C0 | 35W |
| Core i5-13400F | 2.50GHz | 20MB | N A | Raptor Lake | Intel 7 | BO / CO | 65W |
| Core i5-13400 | 2.50GHz | 20MB | Intel ® UHD Graphics 770 | Raptor Lake | Intel 7 | BO / CO | 65W |
| Core i5- 13400T | 1.30GHz | 20MB | Intel® UHD Graphics 770 | Raptor Lake | Intel 7 | C0 | 35W |
| Core i3-13100F | 3.40GHz | 12MB | N/A | Raptor Lake | Intel 7 | HO | 58W |
| Core i3-13100 | 3.40GHz | 12MB | Intel® UHD Graphics 770 | Raptor Lake | Intel 7 | HO | 60W |
| Core i3-13100T | 2.50GHz | 12MB | Intel® UHD Graphics 770 | Raptor Lake | Intel7 | HO | 35W |