Intel Core i7-1370P 'Mobile' CPU Spotted In Geekbench, Performs Similar to The 'Desktop' Ryzen 7 5800X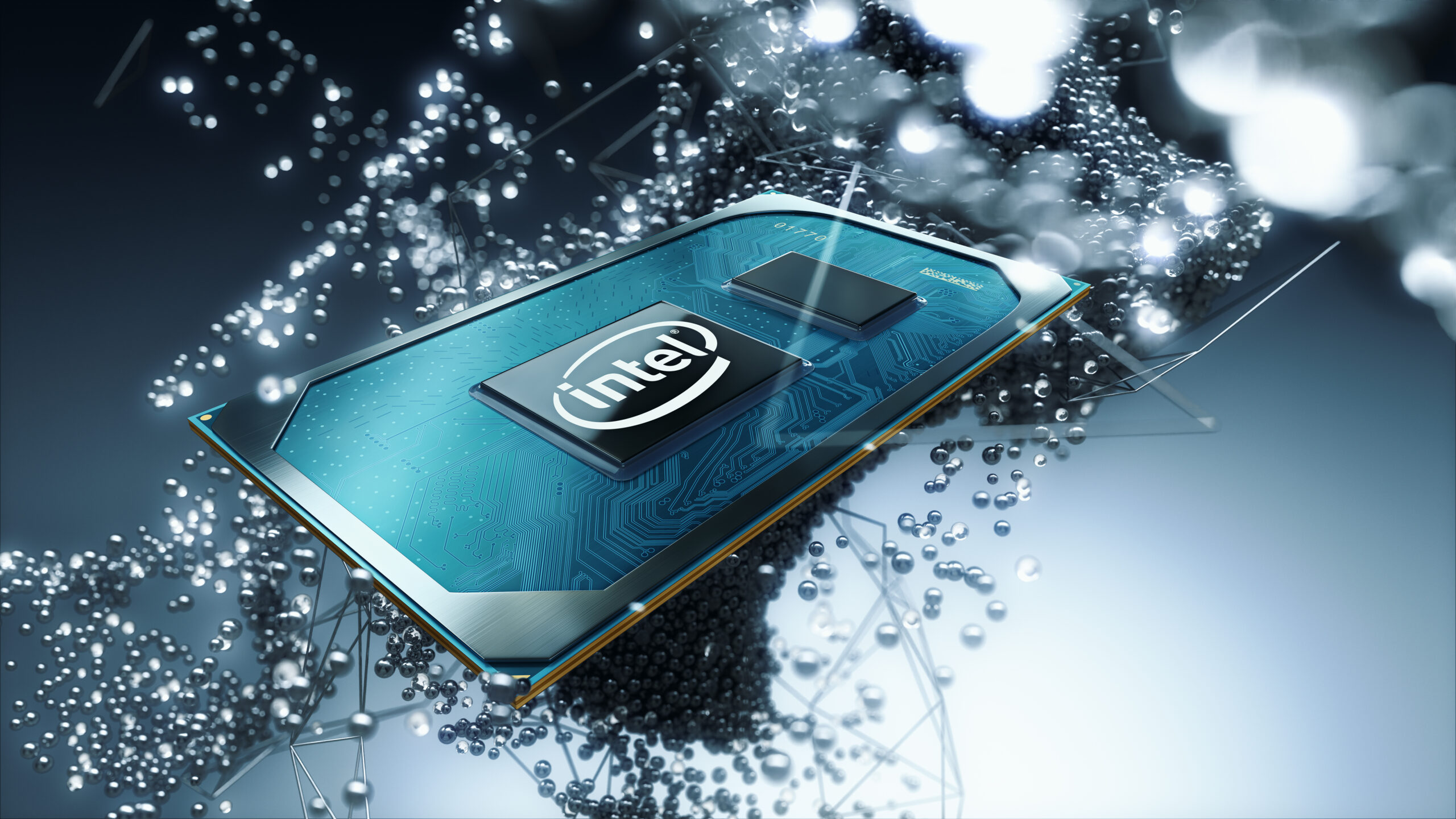 As each day passes, we are coming across more and more SKUs from Intel's Raptor Lake. This time, thanks to Geekbench the i7-1370P has surfaced. The Intel P series consists of low-power CPUs having really low TDPs for example, 28W.
Meet The i7-1370P
Specifications-wise, the 1370P ships with 14 cores / 20 threads. The base frequency stands at 1.90GHz which can go as high as almost 5GHz if needed. The test bench is equipped with 32GB of RAM using the Windows 11 OS. Now let's get to the performance metrics.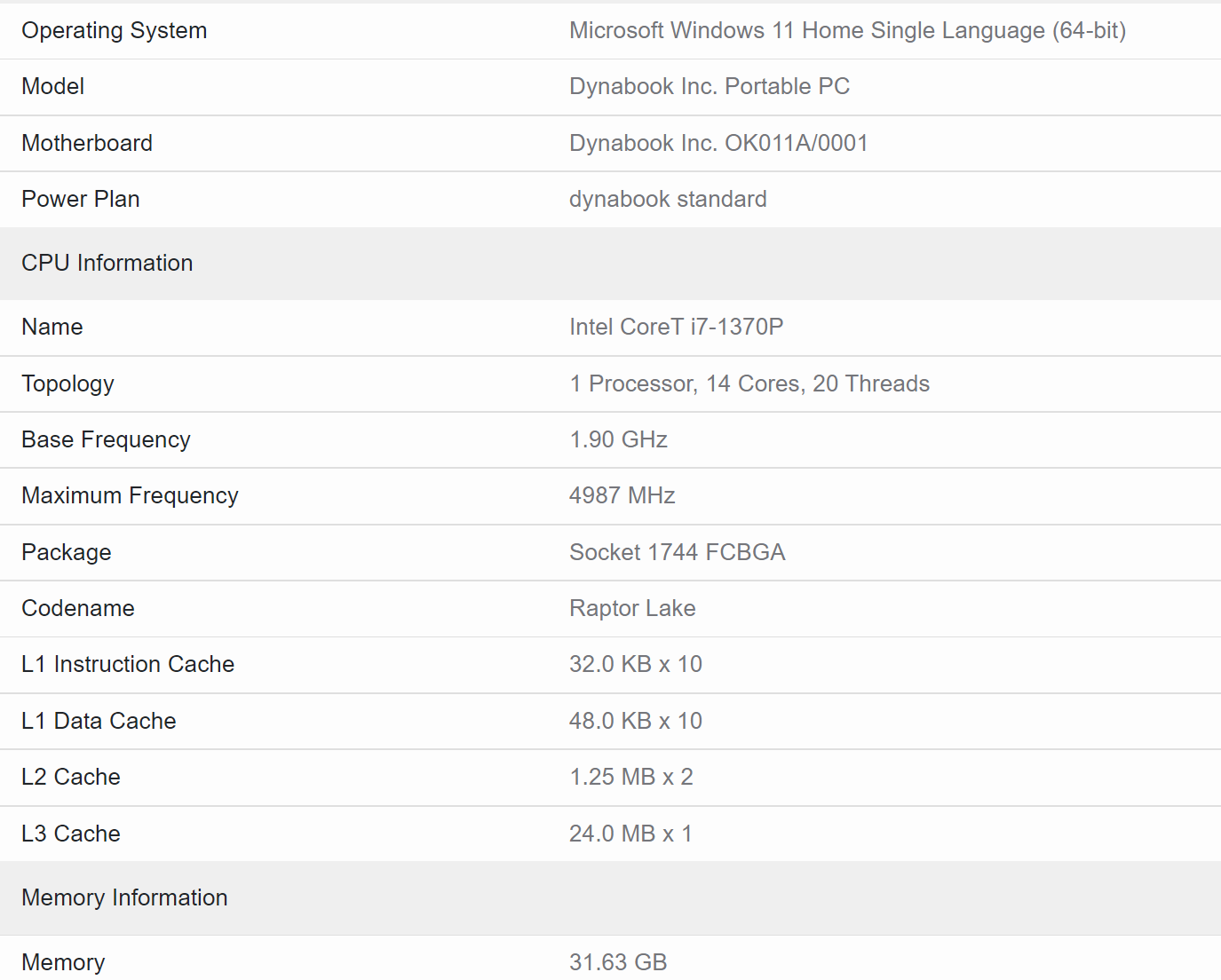 The Intel i7-1370P scores 1655 points in the single core test and 10184 points in the multi core test. This is almost equal to the Ryzen 7 5800X, which mind you, consumes 105W of power. Now it won't be fair to compare a last-gen CPU against an upcoming CPU, but this just puts to show how efficient Raptor Lake is.
One should note that this score is not exactly comparable to Raptor Lake and Zen4 products. This is due to the TDP difference between them. Although, performance on par with a 5800X at almost 3x lower power is certainly going to be a deal breaker for many.

Release Date
Intel will announce its mobile Raptor Lake SKUs by the end of this year. We do not know if this time window constitutes CES 2023. Although, it won't matter much if these CPUs are slightly delayed because CES is in the first week of January. Either way, Intel is paving way for its CPUs in the mobile segment, however, AMD's offerings on paper seem to be much more efficient.
| | | | | |
| --- | --- | --- | --- | --- |
| CPU | Cores/Threads | TDP | Base Clocks | Max Frequency |
| i9-13900HX | 24/32 (8P + 16E) | 55W/157W | 3.9GHz | 5.4GHz |
| i7-13700HX | 16/24 (8P + 8E) | 55W/157W | 3.7GHz | 5.0GHz |
| i7-13650HX | 14/20 (6P + 8E) | ? | 3.6GHz | 4.9GHz |
| i5-13600HX | 14/20 (6P + 8E) | ? | ? | ? |
| i5-13500HX | 14/20 (6P + 8E) | ? | 3.5GHz | 4.7GHz |
| i5-13450HX | 10/20 (6P + 4E) | ? | 3.4GHz | 4.6GHz |
| i9-13900HK | 14/20 | 45W/115W | 2.6GHz | 5.4GHz |
| i7-13700H | 14/20 | 45W/115W | 2.4GHz | 5.0GHz |
| i7-13620H | ?/? | ?/? | ? | ? |
| i5-13420H | ?/? | ?/? | ? | ? |
| i5-13500H | ?/? | ?/? | ? | ? |
| i7-1370P | 14/20 (6P + 8E) | 28W/64W? | 1.9GHz | 5.0GHz |
| i7-13700T | 16/24 | 35W/99W? | 1.4GHz | 4.8GHz |