Aside from all the mind-blowing performances and features, iPhone X still surprises us with various issues. The next one in our list is the touch screen issue that several iFolks complained about on Apple's Support Forum. And, when I say "Touch Screen Issue," I am thinking of the one that freezes the iPhone X touchscreen in cold weather (on temperature drop from 23C to 5-8C). This would mean entirely or selectively missed touch input. Typing in these conditions is near impossible. And, the same means for any other activity which includes using the touchscreen.
Here is what iPhone X's owner wrote on Apple's Support Forum:
"My new 256GB T-Mobile Spay Gray iPhone X has a non responsive touch screen. After initial boot up, I could not swipe up to begin setup.  After numerous resets using volume up, volume down and then holding side button, I was able to use touch screen and start setup process. I then had numerous issues during setup (slowness, iCloud backup restore failure, freezing).  Did an erase and reset up via Reset in Preferences > General and everything  seemed to start working normally.  After about 6 hours, the touch screen stopped working again.  Have not been able to use phone again even after a erase and restore in iTunes."
Sounds familiar?
Other users also noted that some parts of their iPhone X touchscreen work, while others glitches and freezes occasionally. So, if you are experiencing these touchscreen issues, check out the rest of the article, and learn how can you get rid of them.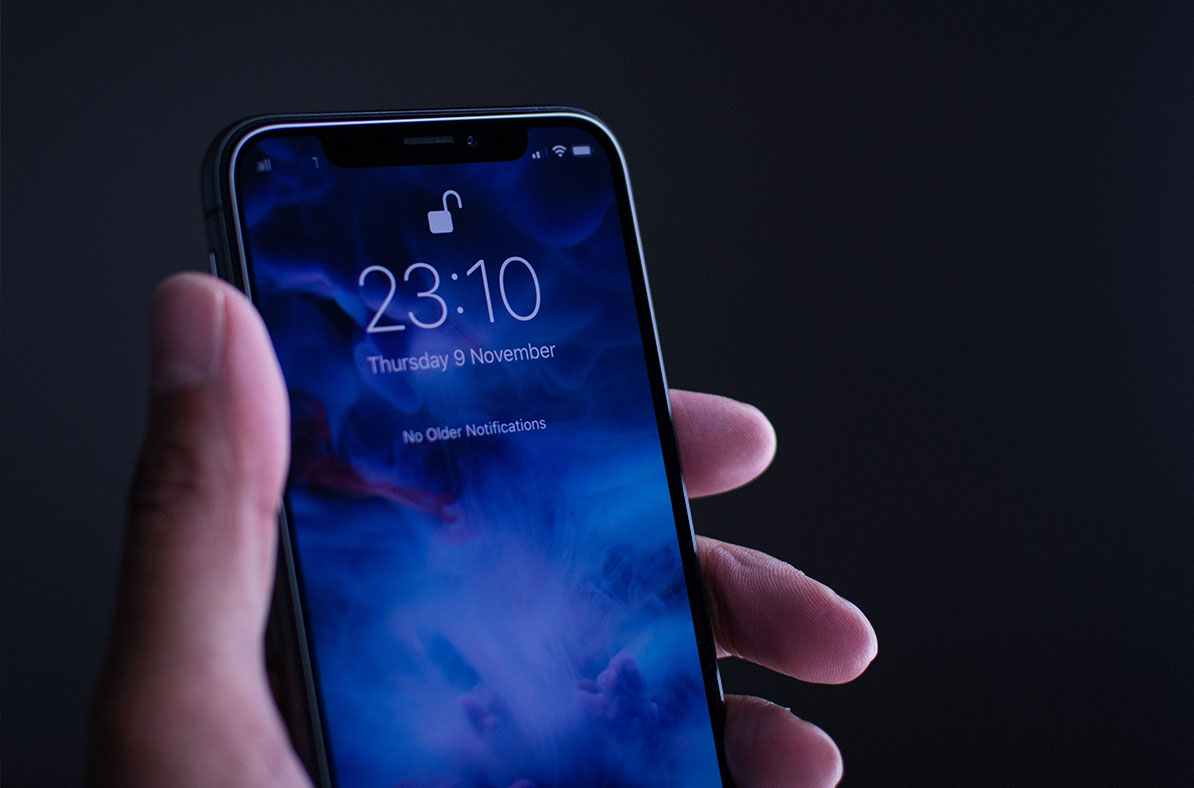 Why Your iPhone X's Touchscreen Doesn't Work?
Most of the times, touchscreen problems are caused by software glitches and bugs. And, one of the possible reasons for your iPhone X's unresponsive touch might be just that. Apple always takes care of these software issues with their regular iOS updates. And if this is the case with your device, it would probably get fixed with iOS updates. However, sometimes it may take some time while Apple entirely removes the software faults.
Another possible cause for this problem might be physical damages of your device. And, before you jump at me, let me tell you that I am not saying that you are the one who has done that damage. Often times, during the transport smartphones may be exposed to shocks or shakings. Yes, they are protected in special boxes, but even then some iPhone X's internals might be damaged. But, whatever the reason for your iPhone X touch issue is, you have to take action. Your 1000-Dollar shiny device needs a proper treatment.
What to Do If Your iPhone X's Touchscreen Doesn't Work?
One thing that some users noted as a "solution" for the problem is performing a complete restore in DFU Mode. Here you can find more details about the procedure How To Start iPhone X in DFU Mode. However, keep in mind that this method is NOT a permanent fix for the unresponsive touch issue. It fixes the problem for a short period of time. But, later the issue comes back.
iPhone X Unresponsive Touch Issue Fix: iOS 11.1.2
Not so long after releasing iOS 11.1.2 Beta 3 a couple of days ago, Apple released iOS 11.1.2 to the public on Released November 16, 2017. And, if you are like me, this numbers may not mean a lot to you. However, the thing that matters here is that this update permanently fixes the cold weather touch issue that bothers iPhone X users around the world.
First of all, whenever Apple releases an iOS update on Thursday it usually means that they are trying to fix some issue that users are experiencing on the previous iOS version. And, that exactly is what this update does. If you look at the size of the update, you will notice that it is only 51.4 MB. That is just a minor update compared to the usual ones, which can be up to a few GBs. However, Apple claims that it "Fixes an issue where the iPhone X screen becomes temporarily unresponsive to touch after a rapid temperature drop."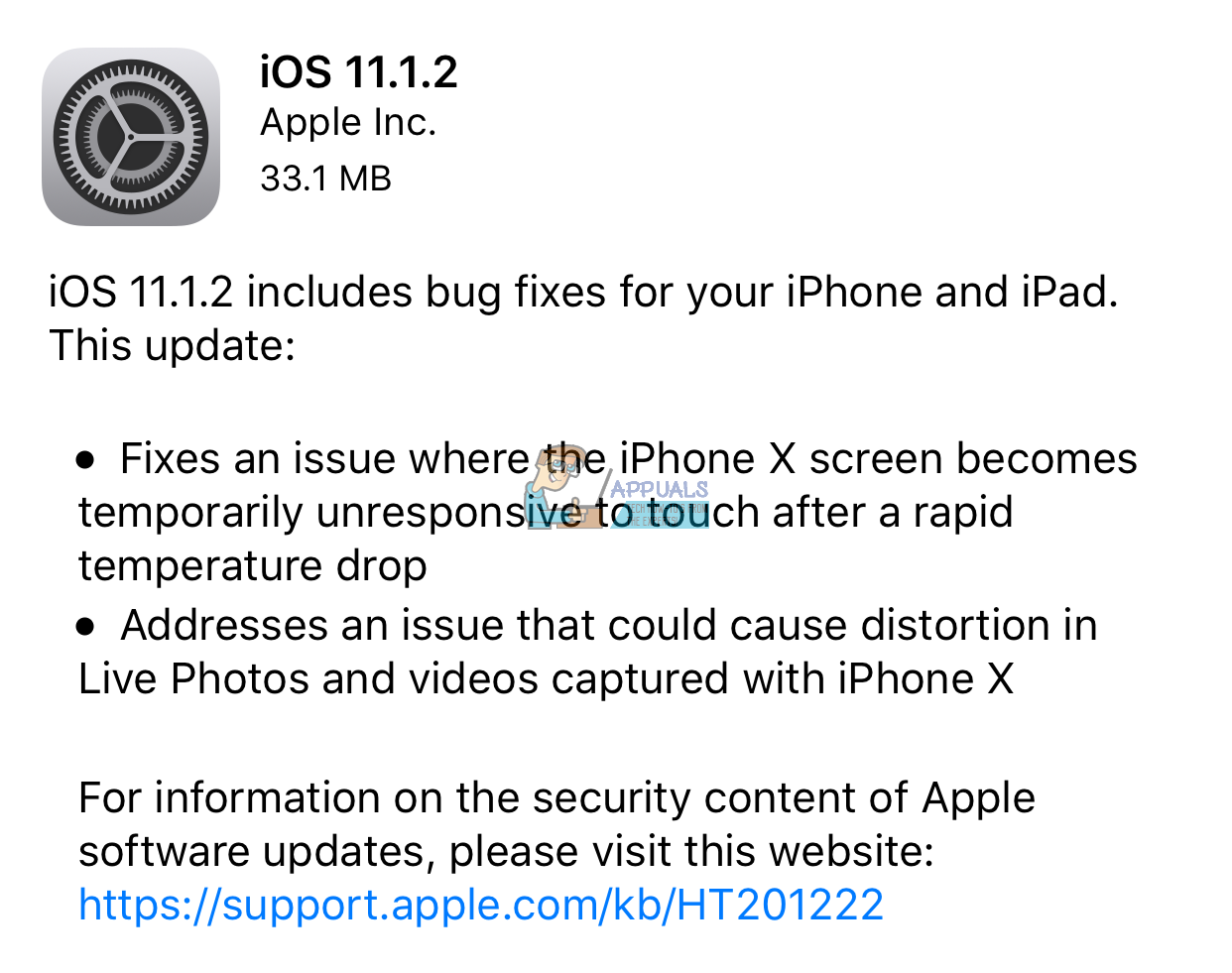 iOS 11.1.2 Additional Fix
Aside from the fix for the unresponsive touch issue, iOS 11.1.2 includes a second fix for the distortion issue in Live Photos and videos on iPhone X. This issue was not so widely spread like the one for the touchscreen, and probably you have never heard off. However, for the ones that experienced, Apple claims that iOS 11.1.2 fixes the problem.
How to Install iOS 11.1.2 on Your iPhone X
Before starting with the first step, make sure you connect your iPhone X to a Wi-Fi connection.
Go to Settings and tap on General.

Open the Software Update section and wait while your iPhone loads the update info.
Now, click on Download and Install and type your passcode.

When the download process finishes, click Install.

Your iPhone X will restart with an updated iOS 11.1.2 version.
Final Words
The OLED technology that Apple uses for iPhone X's displays required a complete ground-up rebuild of the touch input system on the device. And sometimes, the laboratory testings may not be as efficient as the real-world usage, in discovering possible issues. Some speculate that the only cause for the temperature-drop touch issue was an inaccurate touch calibration. However, after Apple fixed the problem, I doubt that somebody would want to know the reason for the issue. Good job Apple!
Check out the iOS 11.1.2 update, and let us know if it fixed the issues in the comments section below.