The GIGABYTE B760 Aorus Elite DDR4 Motherboard Has Been Pictured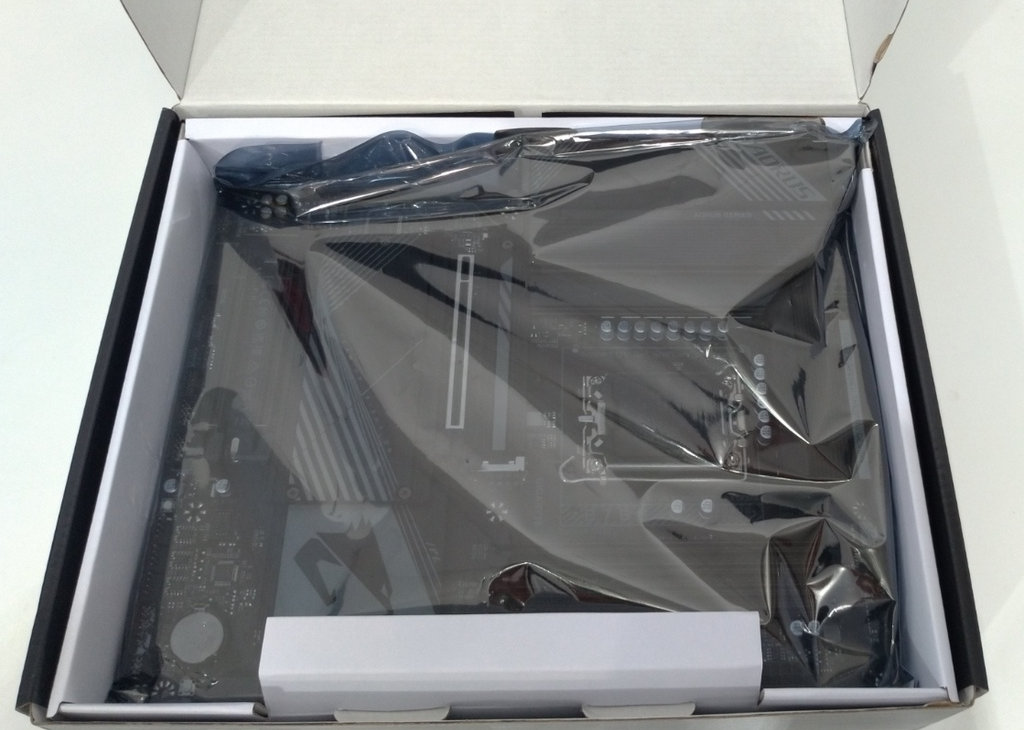 Intel is aiming at CES 2023 to launch its budget-oriented B760 motherboards to tackle AMD's mid-ranged offerings. Today, thanks to mydrivers and momomo_us we have obtained the first image of a B760 board. The model, in particular, is the GIGABYTE B760 Aorus Elite DDR4.
B760 Aorus Elite
The leaker has showcased a few images of GIGABYTE's B760 Aorus Elite motherboard. Now, the lack of DDR5 support will appear as uninviting but this is Intel's trump card against AMD. The X670 and B650 motherboards have hurt Zen4's sales by a great amount due to their high price.
Support for last-gen memory will make it easier for people with older builds to upgrade to Raptor Lake. Similarly, we're also looking at a possible 13th-gen refresh by the second half of 2023. These CPUs may use Intel's 10ESF node which allows for slightly higher frequencies. More on that here.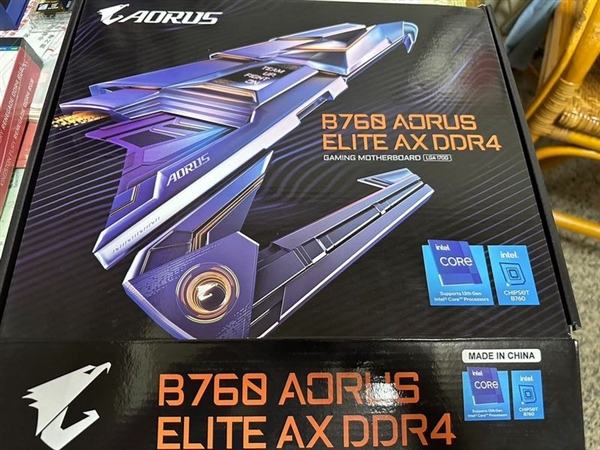 It will be interesting to see how much of an upgrade these new motherboards are as compared to the B660 boards. The pricing is not of much concern because if things go south, one can simply opt for a decent B660 motherboard. Currently, things are going in Intel's favor but that may change as AMD preps their V-Cache equipped Zen4 CPUs.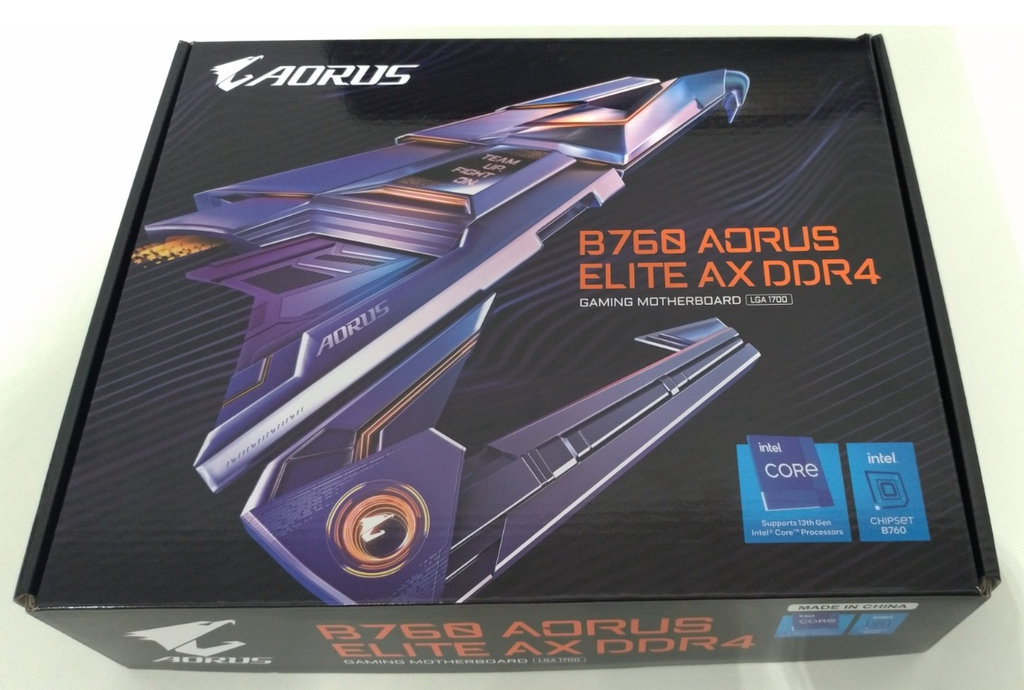 Release Date
Intel will showcase its budget-level CPUs and motherboards at CES 2023. Alongside that, we expect major announcements from NVIDIA and AMD both in the GPU and the CPU department.
Raptor Lake Lineup
| | | | | | | | |
| --- | --- | --- | --- | --- | --- | --- | --- |
| CPU Model | Frequency | Cache | GPU Info. | Core Name | Process | Stepping | Wattage |
| Core i9- 13900KF | 3.0GHz | 36MB | N/A | Raptor Lake | Intel 7 | BO | 125W |
| Core i9-13900K | 3.0GHz | 36MB | Intel® UHD Graphics 770 | Raptor Lake | Intel 7 | BO | 125W |
| Core i9-13900F | 2.0GHz | 36MB | N/A | Raptor Lake | Intel 7 | BO | 65W |
| Core i9-13900 | 2.0GHz | 36MB | Intel® UHD Graphics 770 | Raptor Lake | Intel 7 | BO | 65W |
| Core i9- 13900T | 1.10GHz | 36MB | Intel® UHD Graphics 770 | Raptor Lake | Intel 7 | BO | 35W |
| Core i7- 13700KF | 3.4GHz | 30MB | N A | Raptor Lake | Intel 7 | BO | 125W |
| Core i7-13700K | 3.4GHz | 30MB | Intel® UHD Graphics 770 | Raptor Lake | Intel 7 | BO | 125W |
| Core i7-13700F | 2.10GHz | 30MB | N/A | Raptor Lake | Intel 7 | BO | 65W |
| Core i7-13700 | 2.10GHz | 30MB | Intel® UHD Graphics 770 | Raptor Lake | Intel 7 | BO | 65W |
| Core i7-13700T | 1.40GHz | 30MB | Intel® UHD Graphics 770 | Raptor Lake | Intel 7 | BO | 35W |
| Core i5- 13600KF | 3.50GHz | 24MB | N A | Raptor Lake | Intel 7 | BO | 125W |
| Core i5-13600K | 3.50GHz | 24MB | Intel® UHD Graphics 770 | Raptor Lake | Intel 7 | BO | 125W |
| Core i5-13600 | 2.70GHz | 24MB | Intel® UHD Graphics 770 | Raptor Lake | Intel 7 | C0 | 65W |
| Core i5-13600T | 1.80GHz | 24MB | Intel® UHD Graphics 770 | Raptor Lake | Intel 7 | C0 | 35W |
| Core i5-13500 | 2.50GHz | 24MB | Intel ® UHD Graphics 770 | Raptor Lake | Intel 7 | C0 | 65W |
| Core i5- 13500T | 1.60GHz | 24MB | Intel ® UHD Graphics 770 | Raptor Lake | Intel 7 | C0 | 35W |
| Core i5-13400F | 2.50GHz | 20MB | N A | Raptor Lake | Intel 7 | BO / CO | 65W |
| Core i5-13400 | 2.50GHz | 20MB | Intel ® UHD Graphics 770 | Raptor Lake | Intel 7 | BO / CO | 65W |
| Core i5-13400T | 1.30GHz | 20MB | Intel® UHD Graphics 770 | Raptor Lake | Intel 7 | C0 | 35W |
| Core i3-13100F | 3.40GHz | 12MB | N/A | Raptor Lake | Intel 7 | HO | 58W |
| Core i3-13100 | 3.40GHz | 12MB | Intel® UHD Graphics 770 | Raptor Lake | Intel 7 | HO | 60W |
| Core i3-13100T | 2.50GHz | 12MB | Intel® UHD Graphics 770 | Raptor Lake | Intel7 | HO | 35W |