Legend Of Zelda Tears of the Kingdom Switch OLED Model Revealed in Leaks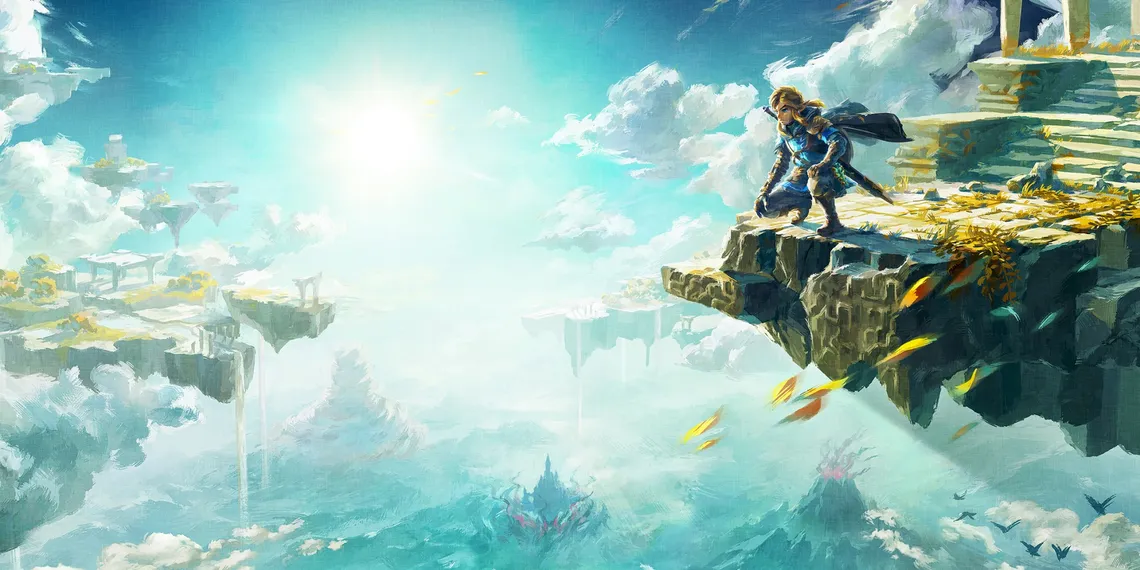 There will be a lot of games coming out in the new year, and that's exciting, but The Legend of Zelda: Tears of the Kingdom is sure to be one of the most anticipated Switch releases of 2023, and it's safe to assume Nintendo will do everything in its power to make it as successful as its predecessor.
The long-awaited Zelda game was officially announced during a Nintendo Direct Showcase earlier this year. The Legend of Zelda: Tears of the Kingdom, the sequel to 2017's Breath of the Wild, will be available for the Nintendo Switch on May 12, 2023. In addition, Tears of the Kingdom has received an official North American rating from the ESRB ahead of its May release. Like its forerunner, Breath of the Wild, Tears of the Kingdom has been given an "Everyone 10+" rating.
Images of what appears to be an OLED Switch to go along with the upcoming Breath of the Wild sequel have leaked online and been shared on Reddit, even though the game isn't due out for another five months. The special edition console, which has not even been officially unveiled by Nintendo, features a gold Joy-Con with a green motif on the left controller and white markings on the right controller to match the console's gold dock, which is embossed with Zelda markings.
The Joy-Con controllers have gold accents on a white background, and the dock's rear is white with a few extra gold accents. It is unknown how exactly someone was able to get their hands on the model so far in advance of Tears of the Kingdom's release date. The person or people responsible for the leak are shown playing Pokemon Scarlet and Violet, suggesting they do not have access to the upcoming game.
Even though this isn't 100% confirmation, it seems reasonable that Tears of the Kingdom will have its very own OLED Switch. It's not the first time Nintendo has released a special edition console. The most recent game to receive a limited-edition console release was Splatoon 3, which was released earlier this year alongside the most recent entry in the series.
While no official statement has been issued as of this writing, it is safe to assume that if this is true, it will undoubtedly be a treat for all Legend of Zelda fans. Let us know what you think in the comments section, and how you think the limited-edition version of the console looks.