Samsung's Next Foldable to Feature an Improved Crease on it's Main Display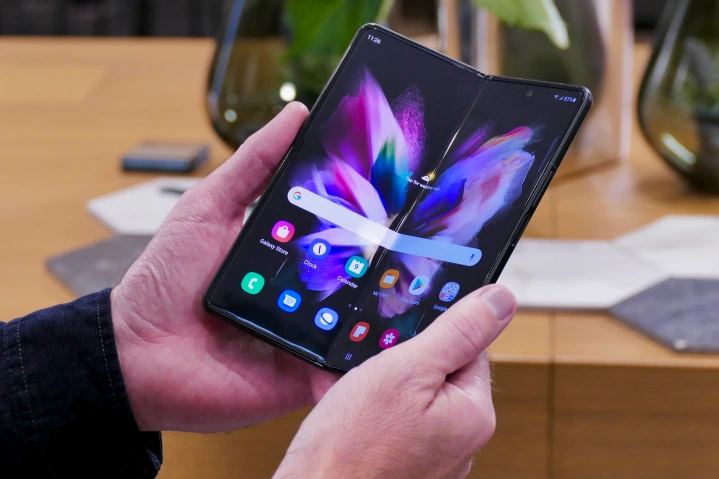 While most people are waiting for Samsung to release its "S" series of smartphones, rumors have been circulating that the next major entry in the Galaxy Fold lineup would have some rather significant changes and improvements to its overall structure. The Z Fold 5 is expected to have the smallest foldable phone crease of any Samsung device.
Naver, a Korean news outlet, claims that Samsung has implemented a waterdrop-shaped hinge in the Galaxy Z Fold 5. As a result, when folded, the South Korean company's next flagship foldable smartphone will have no visible gap between its two parts. The inner display of the Galaxy Z Fold 5 will also include an improved design crease that is less obvious.
Samsung Electronics plans to apply the "droplet" hinge structure to the Galaxy Z Fold 5. Samsung internally calls it a "dumbbell" hinge. Waterdrop hinge + waterproof is finally here.

— Ice universe (@UniverseIce) January 15, 2023
Now, this isn't something revolutionary; phones like the Oppo Find N2 have done the same thing in the past. However, unlike other smartphone manufacturers, Samsung will retain the IPX8 rating for water resistance. With its completely flat folding design and water resistance, the Galaxy Z Fold 5 will be nearly ideal in terms of design and experience.
Samsung has used a "U-shaped" structure with a floating display in the fold section since the first generation product and most recently in the Galaxy Fold 4 and Flip 4 introduced in 2022. As a design that takes foldable screens' durability into account, the U-shape is a great option. There is a correlation between the degree of folding and the amount of impact given to the folding area, with the latter being the primary cause of display failure.
Samsung has realized this, and hence, is now looking to change its design. While there is no official confirmation from the company, take this news with a grain of salt. Till then, let us know your thoughts on this new design choice in the comments below.