AMD Unveils Specifications For Ryzen 7000 RDNA2 Based iGPUs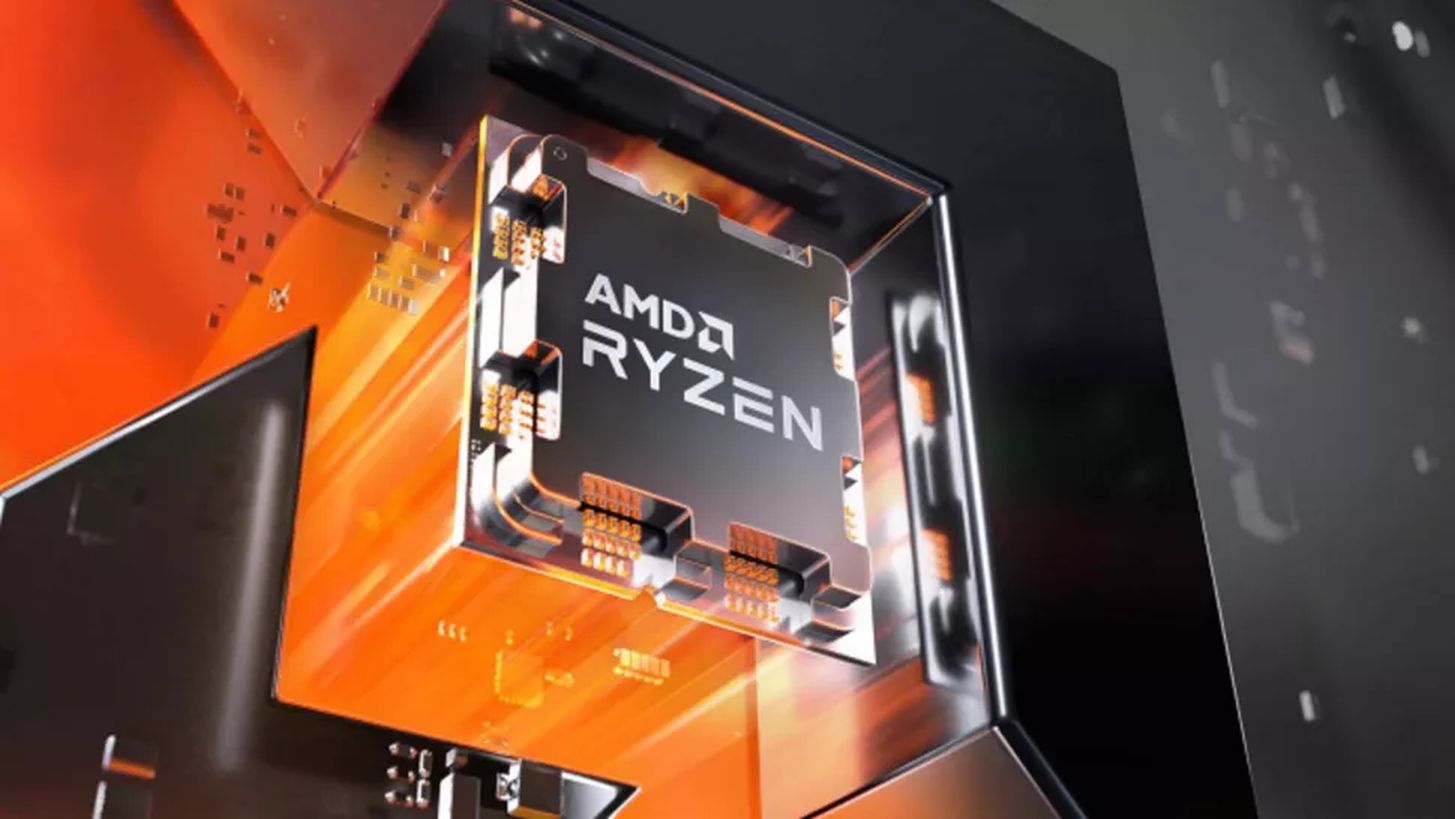 AMD's Ryzen 7000 CPUs will retail tomorrow, with official reviews going live today. Recently, AMD has confirmed the specifications & features for their RDNA2 iGPUs shipping with the entire Zen4 family. Unlike previous generation(s), this time all CPUs from AMD ship with an integrated graphics solution. Specifications wise, they are not specifically aimed at gamers and act as a display adaptor.
RDNA2 iGPU
With Zen4, the iGPU is being incorporated within the IO (Input/Output) die manufactured on a 6nm process node. This is a notable improvement as compared to last-gen, where the IO was fabricated on a larger 7nm node. As for the features, the Ryzen 7000 iGPU is packed with an AV1 Decoder akin to NVIDIA's Lovelace and Intel's Arc.
Similarly, we find H.264 & HEVC Decoding/Encoding. Although, we cannot guarantee that the iGPU will deliver top-notch performance. The iGPU offers 4K 60 FPS support for those with such a display.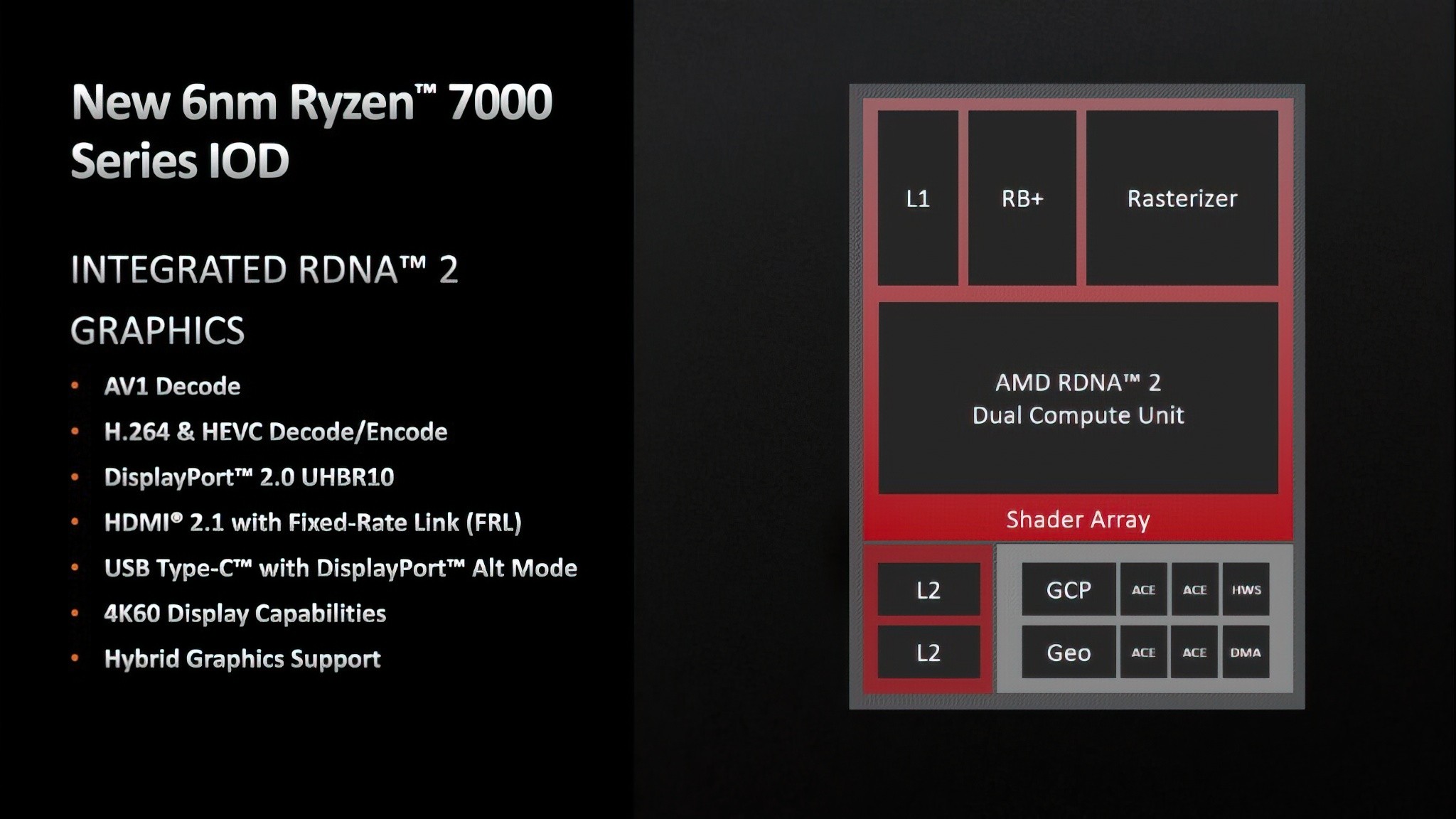 Features
Zen4 will arrive with an optimized version of AMD's signature Infinity Fabric technology for effective interconnection. With support extending up to JEDEC 5200 memory along with ECC support, which is exclusive to server class motherboards in an Intel platform, expect no half measures. Ryzen 7000 CPUs support up to 28 PCIe 5.0 lanes, whereas Raptor Lake is limited to just 20 (16 for Gen5 + 4 for Gen4).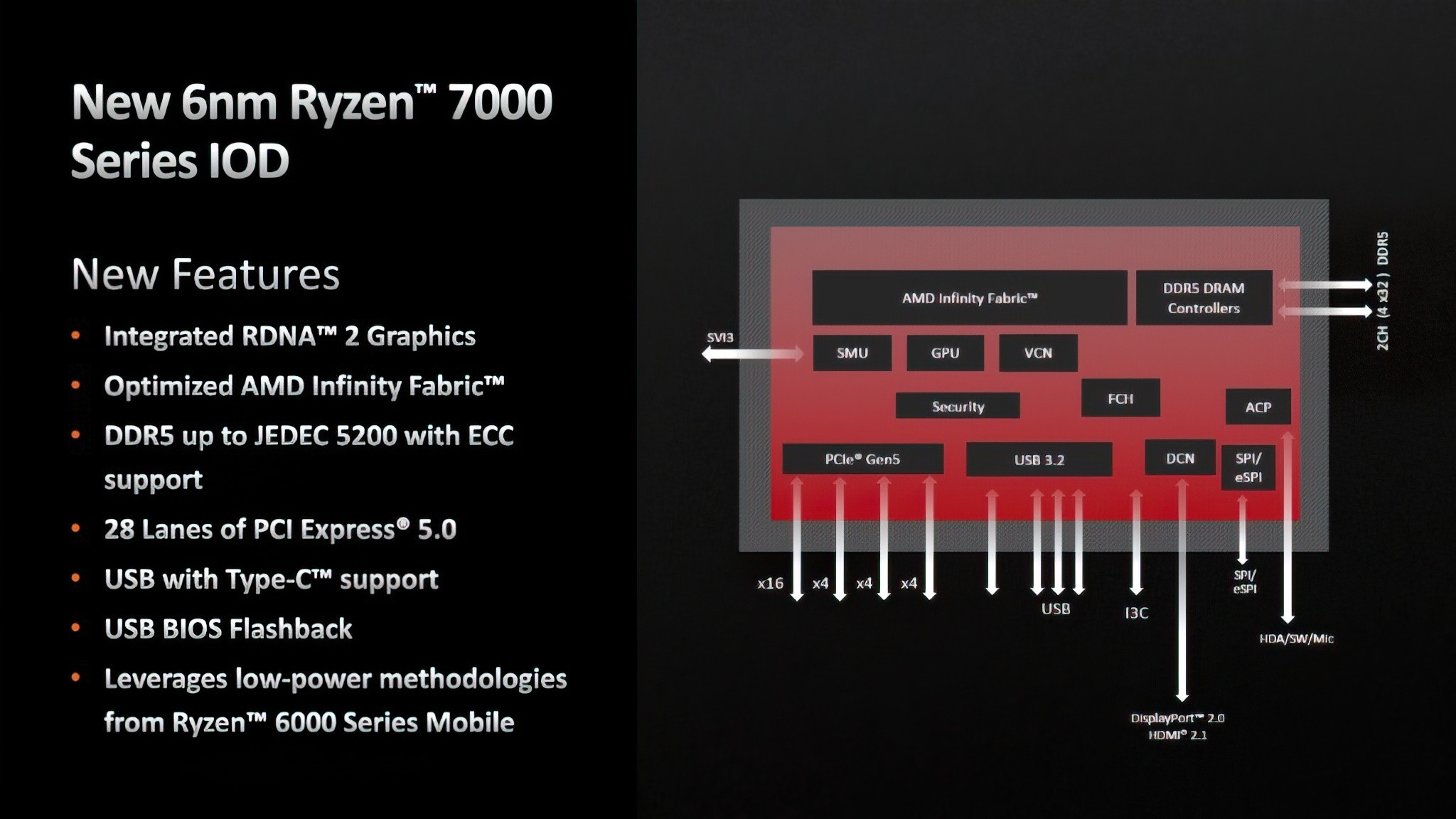 Conclusion
Since Zen2, we have seen AMD adopt a multi-chip design featuring the IO and the actual CPU in different chips, called chiplets. Intel is also adopting something similar to this, called Foveros for their 14th gen, Meteor Lake CPUs.
| | | | | | | | |
| --- | --- | --- | --- | --- | --- | --- | --- |
| CPU | Cores/Threads | TDP | Cache | iGPU CUs | iGPU Clock | CPU Clocks | MSRP |
| Ryzen 9 7950X | 16/32 | 170W | 80MB (16MB L2 + 64MB L3) | 2CUs | 2.2GHz | 4.5GHz/5.7GHz | $699 |
| Ryzen 9 7900X | 12/14 | 170W | 76MB (12MB L2 + 64MB L3) | 2CUs | 2.2GHz | 4.7GHz/5.6GHz | $549 |
| Ryzen 7 7700X | 8/16 | 105W | 40MB (8MB L2 + 32MB L3) | 2CUs | 2.2GHz | 4.5GHz/5.4GHz | $399 |
| Ryzen 5 7600X | 6/12 | 105W | 38MB (6MB + 32MB L3) | 2CUs | 2.2GHz | 4.7GHz/5.3GHz | $299 |
(Data Credit : Videocardz)