The GeForce RTX 4050M and the Radeon RX 7700S Mobile GPUs Have Been Tested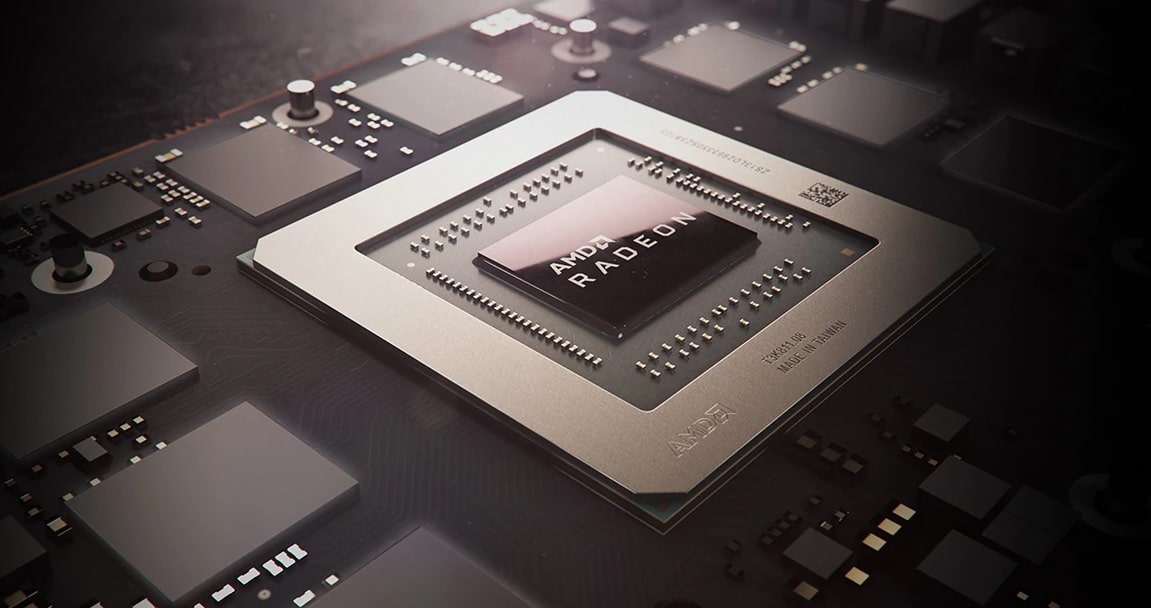 We can now officially say that this CES has been one of a kind. All major tech companies have unveiled their best offerings for 2023. That's not all, as a few giants such as AMD still have a few things (Navi32 & 33) left to showcase this year. For today's news, the RTX 4050M and the RX 7700S Mobile GPUs have been tested in Geekbench. For more information, read our detailed coverage regarding the RTX 40 Mobile and RDNA3 RX 7000 Mobile GPUs.
GeForce RTX 4050M
Starting off with team green, we should probably mention that all other mobile GPUs have already been tested. This includes the:
The RTX 4050M features 2560 Cuda Cores having a varying TDP from 35W–115W. Packed with 6GB of GDDR6 memory over a 96-bit memory bus, it aims to deliver top-notch performance for power-efficient laptops. Furthermore, it comes with all the bells and whistles of Ada such as DLSS 3.0 and the improved Tensor cores.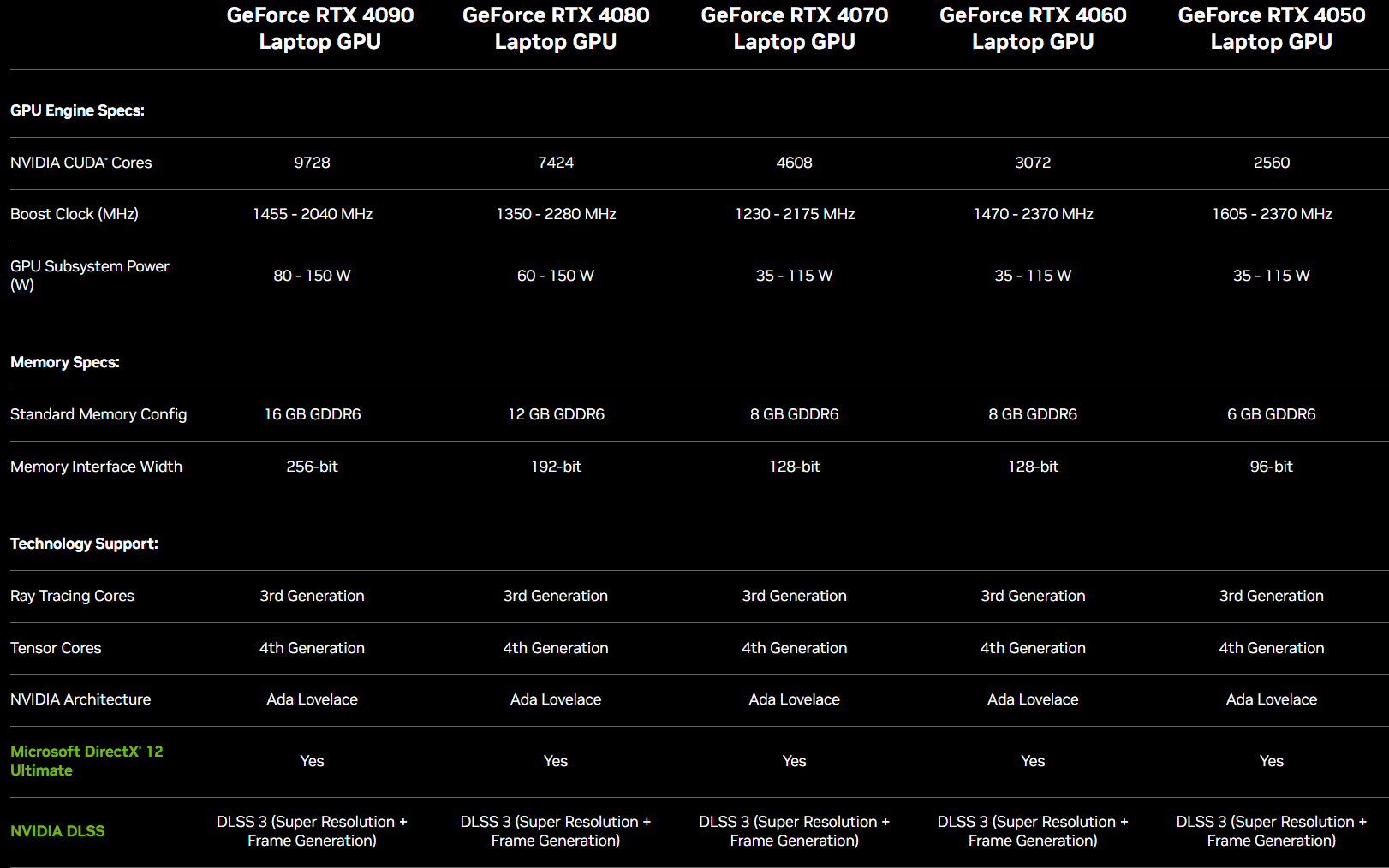 The laptop used for this test features the Intel i5-13500HX packed with 14 cores and 20 threads. In addition, the device has 16GB of RAM and of course, the RTX 4050M which we have discussed briefly above.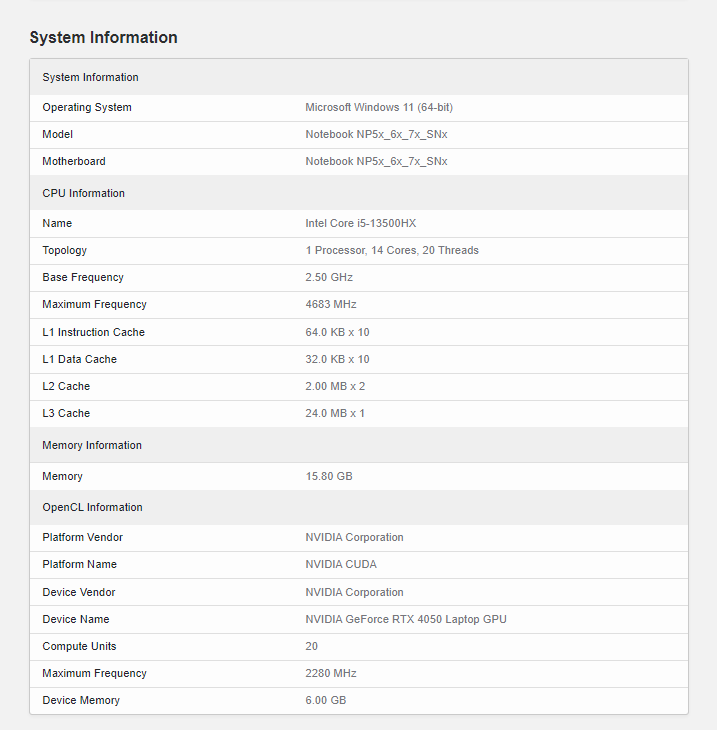 In terms of performance, the RTX 4050M scores 84067 points in Geekbench using the OpenCL API. That puts it almost 10,000 points higher than the RTX 3050 desktop. We can assume that this GPU lies somewhere between the RTX 3050 and the RTX 3060.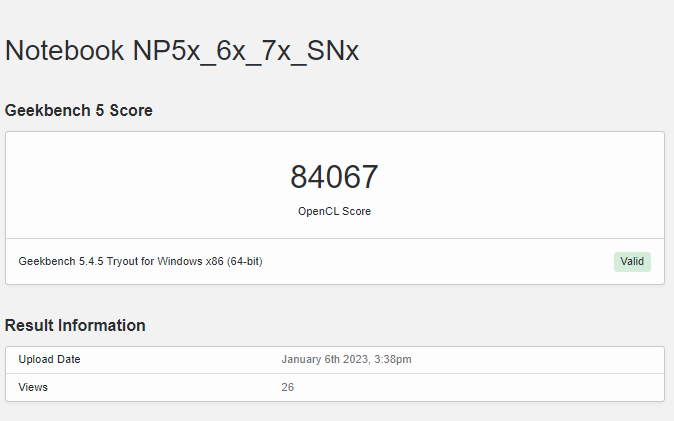 Radeon RX 7700S
From team red's RDNA3-based Mobility GPU lineup, we have the RX 7700S. This GPU features 8GB of memory over a 128-bit memory bus, promising to offer almost 32 TFLOPs of compute performance. It is based on the monolithic Navi33 GPU, so AMD has the extra advantage of slightly lower power consumption.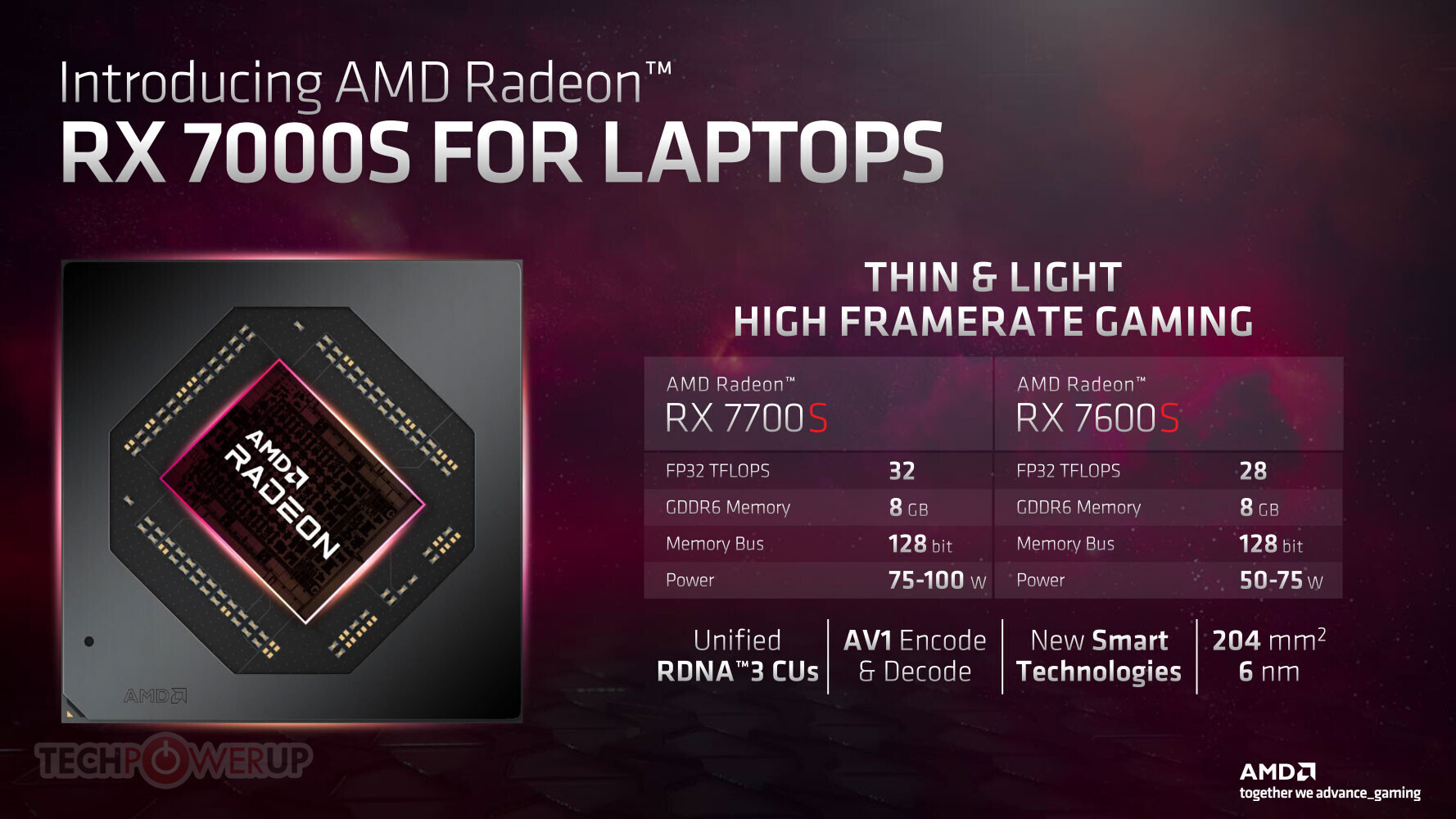 The device used is from ASUS featuring the Ryzen 5 7535HS belonging to AMD's Rembrandt-R lineup. It comes paired with 16GB of DDR5 memory across 4 channels, and the RX 7700S which was running at a max clock speed of 2.2GHz.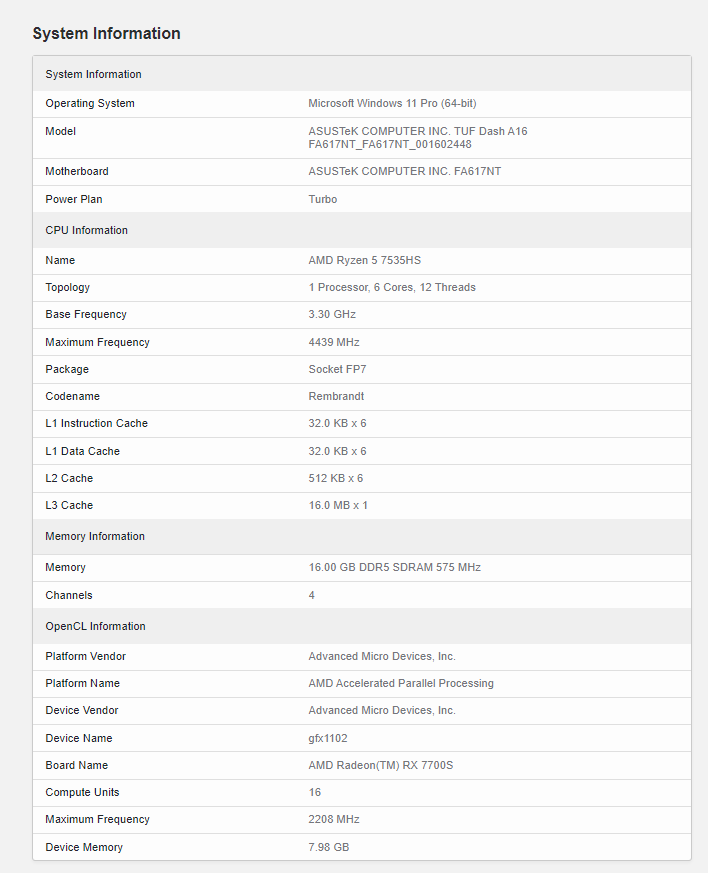 The performance is well, disappointing to say the least. The RX 7700S is actually slower than the RTX 4050M in Geekbench. It should be noted that AMD GPUs don't particularly shine in this benchmark. Then again, it does not paint a good picture of this SKU.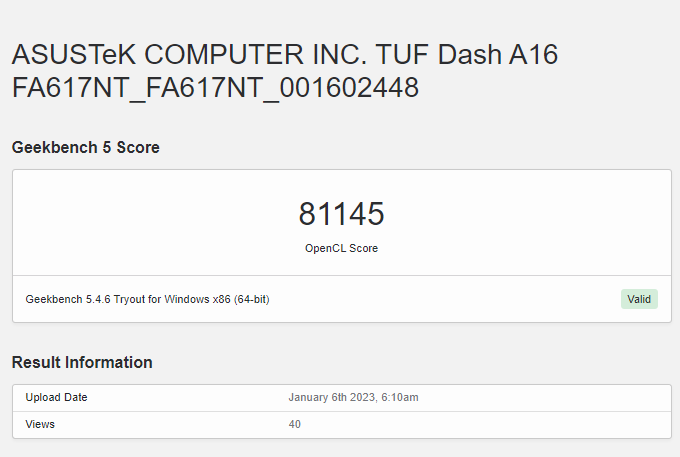 Conclusion
AMD's Mobility GPU offerings are limited and are not even close to the highest-end Ada GPUs. Though, you won't often see such GPUs in action because they are rare and quite limited. Phoenix Point is the real deal and is what you should look out for. Despite not performing better than even an RTX 4050M, RDNA3 on mobile will seem interesting once you factor in the power draw, which is precisely what Phoenix Point aims to do. Not that it will be slower, but it will be both powerful and efficient. That's something you don't often see on laptops.