DDR5 Memory Gives A Massive Boost to Raptor Lake, Performance Increases By Upto 20%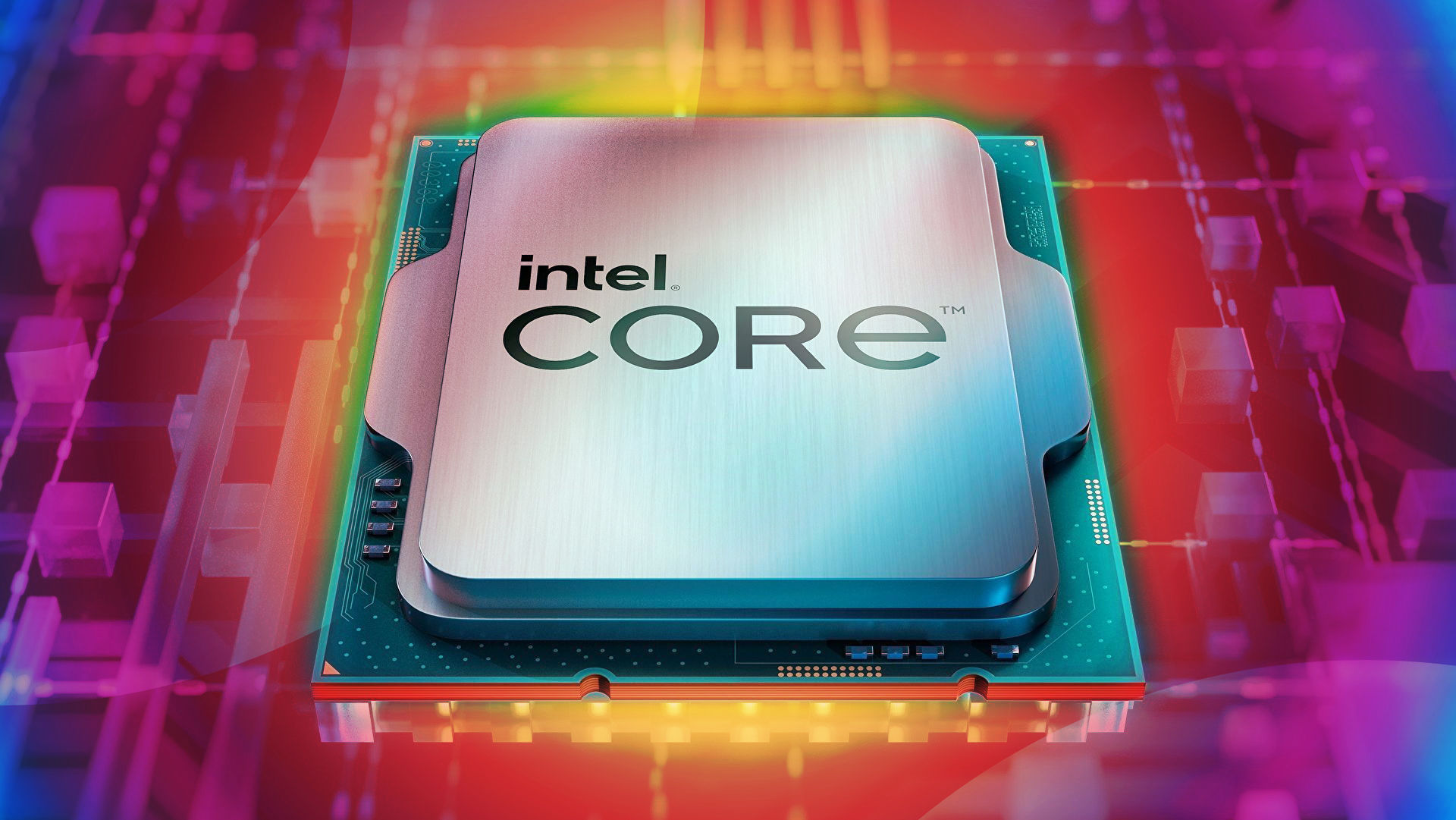 The past week has been full of rumours and benchmarks for Intel's upcoming Raptor Lake and just a few days ago we came across the i7-13700K.
Today, a new score of the i7-13700K can be found on the Geekbench website but this time instead of the old DDR4-RAM, the test uses DDR5 memory. The test bench comprises of a Z690 Steel Legend motherboard where 32GB-DDR5 RAM is used running at a frequency of 5200 MHz as compared to the previously featured DDR4-3600 MHz memory.
The i7-13700K featuring 16 Cores/ 24 Threads scores 2069 in the Single–Core test which is just shy of the 2090 scored in the DDR4 system. The multi-threaded performance increased by a massive 20% showing just how well Raptor Lake utilizes DDR5 memory. This may justify the hefty price tag imposed on this new memory,
As we can see that single-core performance decreases by just a bit, so faster memory may not equate to faster single-core performance in Raptor Lake. However, rarely do we use a single core for any of our workloads. Even gaming nowadays utilizes more than one core.

Moving on to multi core performance, a large increase is seen in performance extending upto 20% at times. The i7-13700K initially scored a respectable 16542, which on using DDR5 jumped upto 19811. The final sample may just breach into the 20,000 territory creating problems for AMD's Zen 4. Even the i5-13600K has gains of around 11.29% which brings forward the importance of faster memory.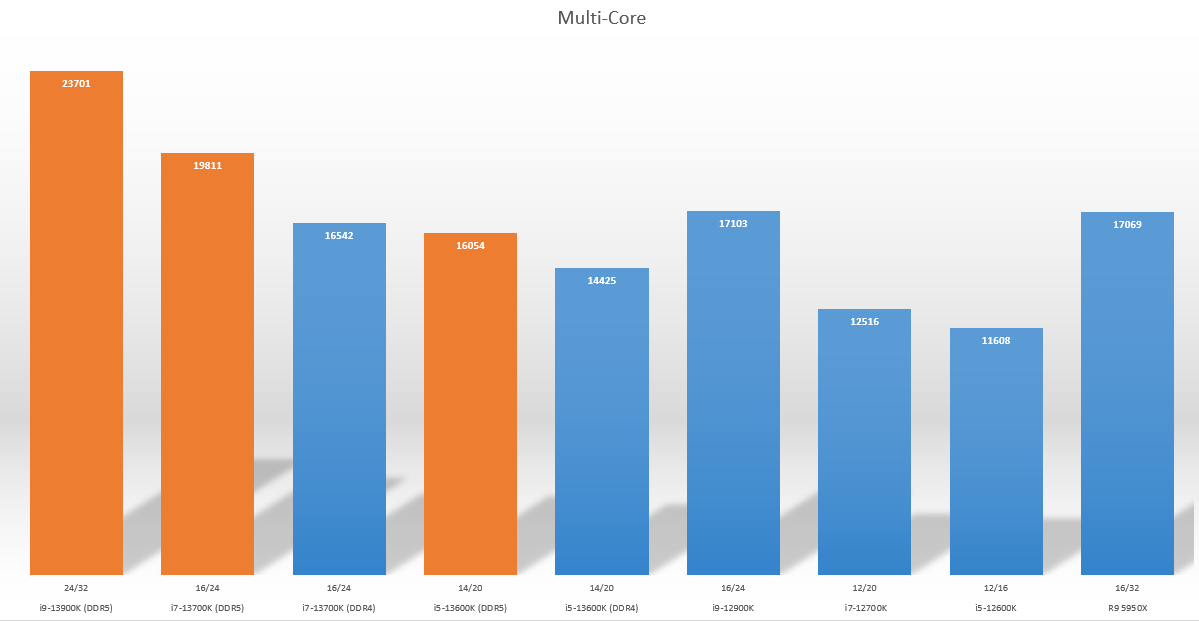 A closer look at DDR4 vs DDR5 performance metrics shows that with the i5-13600K and i7-13700K, DDR5 memory has a lead 11.29% and 20% respectively over DDR4 RAM.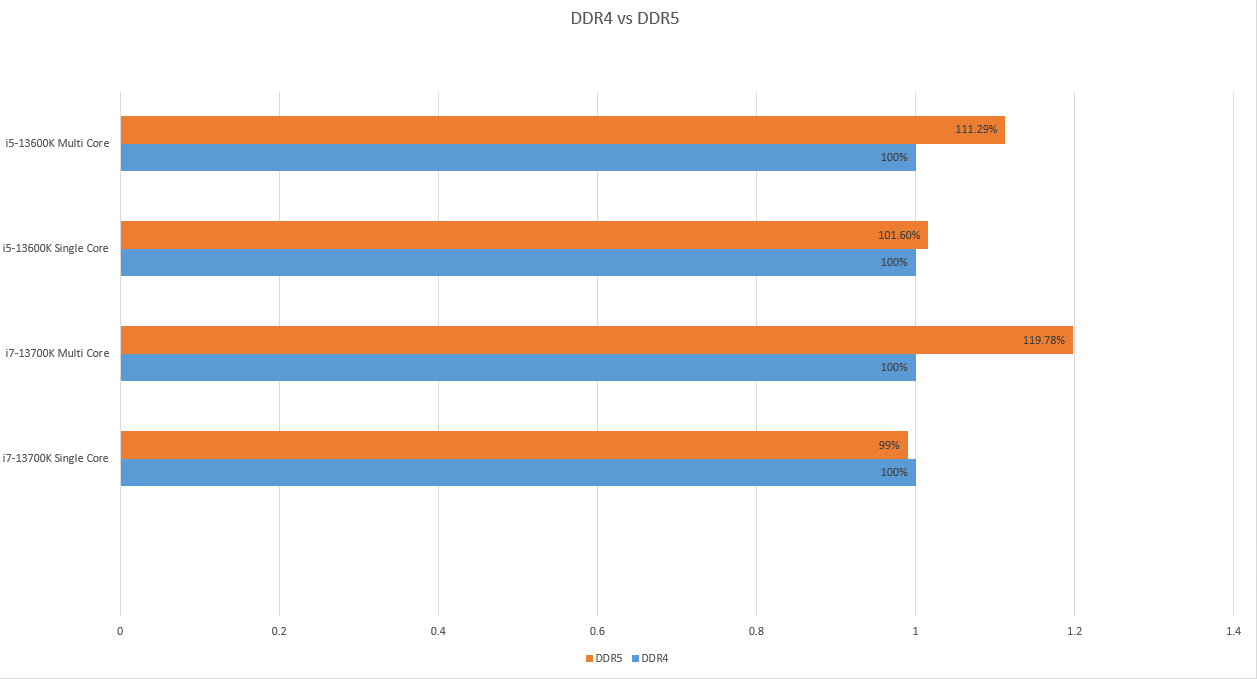 All these numbers mean do not speak much if we cannot compare their relative performance against the last generation. If we take the i9-12900K as a reference point (having 100% performance), we get the following results in single core testing.
The i5-13600K (DDR5) has a lead of 1.5% over the i9-12900K
The i7-13700K (DDR5) boosts Raptor Lake's lead to around 4.3% over last gen's flagship 12900K.
The i9-13900K (DDR5) has a large 7.6% increase in performance over its Alder Lake counterpart.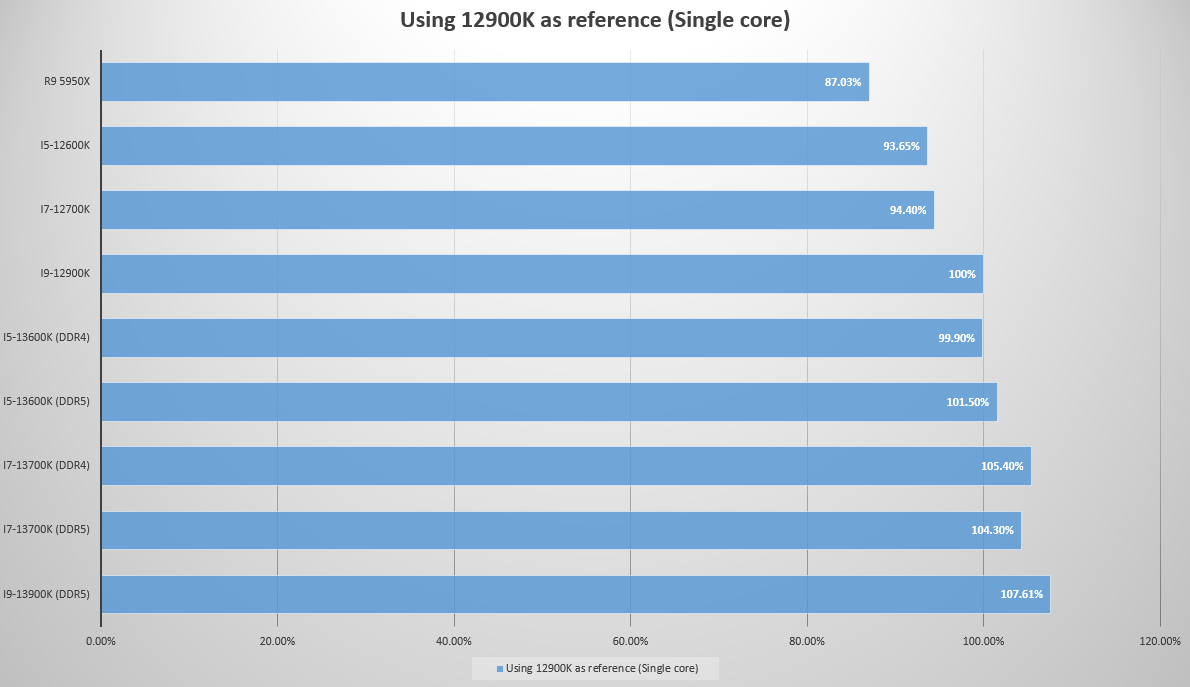 Moving on to multi core testing, we see the largest changes in performance.
The i5-13600K (DDR5) is around 6% slower than the i9-12900K.
The i7-13700K (DDR5) takes back the lead by showing massive gains of around 15%.
The Raptor Lake king, the i9-13900K annihilates all its predecessors boasting a massive 39% increase in performance.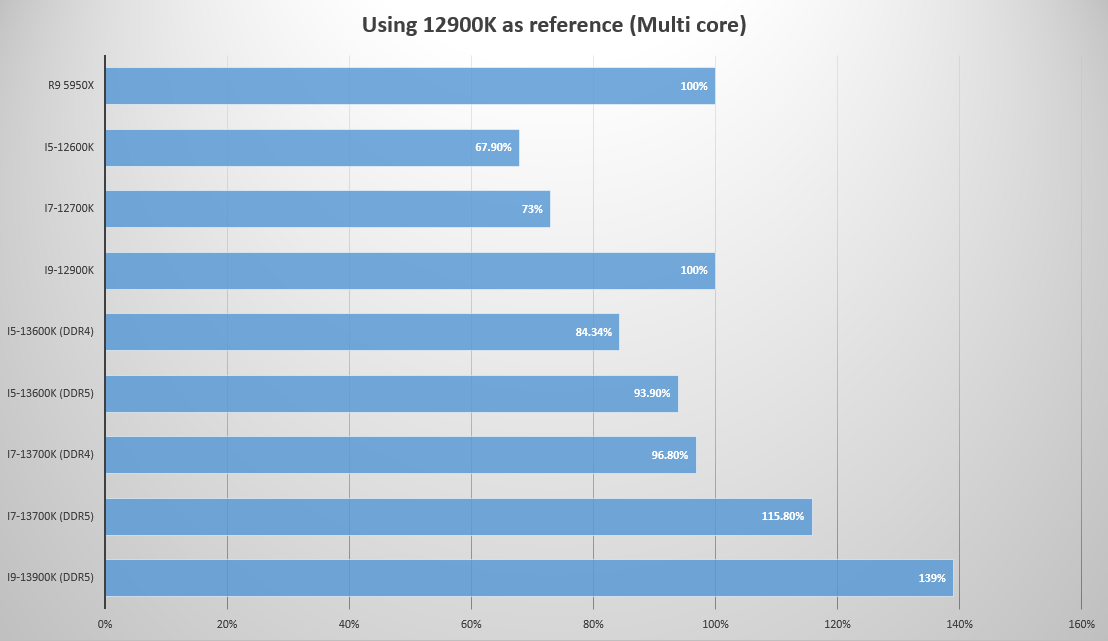 If all these results are taken into consideration, a massive 40% increment in performance without any major architectural improvement puts forward the question, "How will AMD respond?". So far, many leakers haven't had the most pleasant thoughts regarding Zen 4, although, no benchmarks have been revealed yet. The i5 in particular poses a real threat to AMD's mid-range CPUs.
A list of all the leaked benchmarks featuring the K-series SKUs from Raptor Lake are as follows:
i7-13700K
No announcement of an i3-13100 has been made as of now. If Intel decides to taken on AMD once more in the budget market, it may just be the final nail in the coffin as Zen 3 provided no answer to Alder Lake's i3-12100 which took over the market by storm.