New PlayStation 5 Model Has An Upgraded Heatsink With Improved Internals
A recent breakdown video has shown that the new PlayStation 5 CFI-1200 model has undergone a complete internal makeover.
In a recent video, Austin Evans showed off the differences between the new PlayStation 5 model and the older 1000 and 1100 versions after successfully obtaining the new PlayStation 5 model, which is presently being offered in Australia. As previously stated, the new model has a completely redesigned interior and is lighter and less power-hungry. We could be getting closer to an actual Slim revamp since the new design seems more effective than the prior iterations.
The digital version of the CFI-1200 model PlayStation 5 weighs 3.3 kg, 0.2 kg less than the CFI-1100 series from a year ago and a startling 0.5 kg lighter than the launch edition. Austin then examined the performance of the brand-new PlayStation 5. It turns out that while playing Astro's Playroom, it only drew 201 watts. In contrast, the PlayStation 5 from last year's CFI-1100 series and the launch edition drew 218 watts.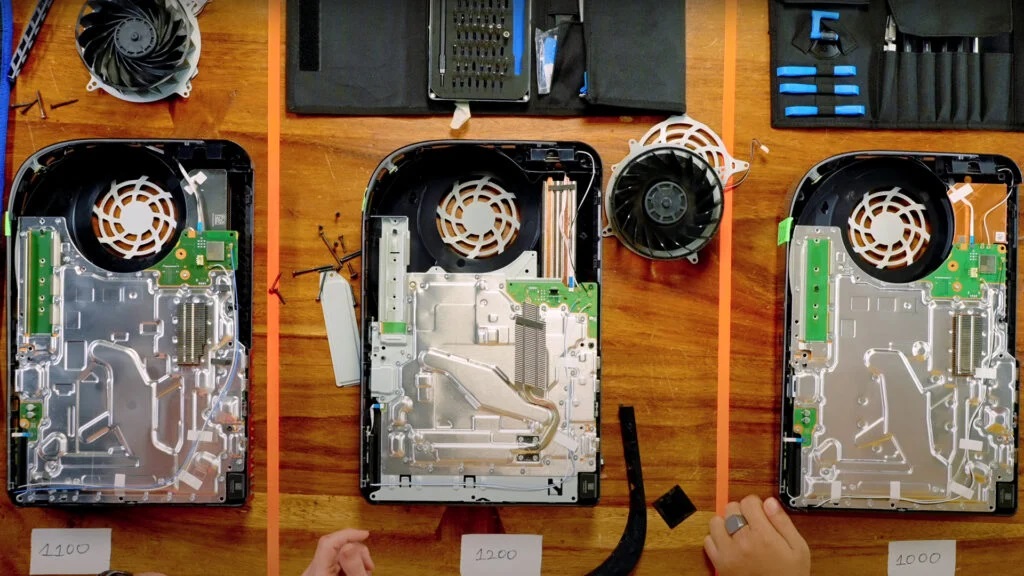 Additionally, the SSD is protected by a unique enclosure. The motherboard is the most significant modification apart from that. The whole PlayStation 5 CFI-1202B series motherboard has undergone a complete revision by Sony. It has shrunk by around 2 inches, and several parts have been rearranged. Austin also notes that the CMOS battery is now entirely shielded from the heatsink. This is a problem since you must disassemble your PlayStation 5 completely to change the CMOS battery.
The basic version with the disc drive is as light as the digital edition at launch, thanks to the PS5's new CFI-1200 series units, which are presently available in Australia. The PS5 hardware has now undergone a second revision to make it lighter.
The cause of the weight loss is yet unclear. One of the explanations for the weight loss might be the ongoing economic downturn or a drop in customer interest. Sony's action hasn't reduced the PS5's actual performance so most customers shouldn't be concerned about it.