New 2D Super Mario Game For Nintendo Switch In Development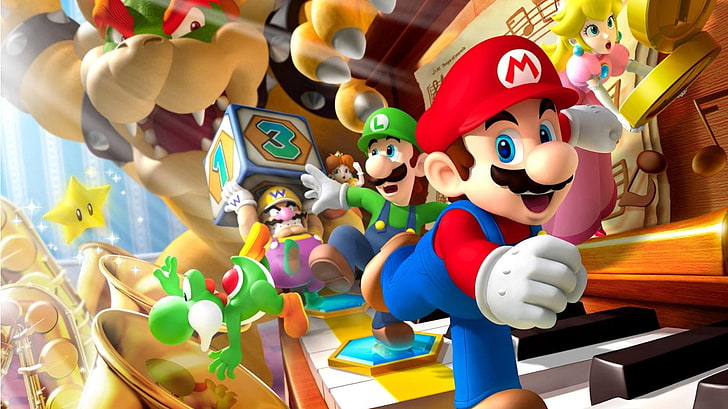 The next big thing in the Super Mario franchise is the upcoming Super Mario Bros. animated movie, but what about a new Super Mario game? It has been almost 5 years since the last mainline Super Mario game was released, and the last one was Super Mario Odyssey in 2017.
However, Mario fans will be pleased to read that an all-new 2D Super Mario game for Nintendo Switch is in development at Nintendo. This is according to the Nintendo leaker, Zippo who has posted a blog on their website going over the specifics of this new 2D Super Mario game:
The mentioned game has been in development for over

three years

, and development should, or has just about wrapped up.

Takashi Tezuka

and

Hiroyuki Kimura

, who are longtime 2D Mario veterans, are once again serving as producers for this title.

Mario, Luigi, Peach,

and

Toad

are your playable characters this time around.

This will mark the first time Peach has been playable in a 2D Mario since

Super Mario Bros. 2

The game is set for release in the

2023/2024

fiscal year.
For context, the last 2D mainline Super Mario game was Super Mario Bros. U, which was released in 2012, and certainly, it has been a long time since the franchise fans got to experience the real 2D fun of a Mario game.
As mentioned above, the game is likely to be released in 2023 or 2024 but the point to note here is that Nintendo has not given the slightest hint of a new Mario game under development. Which raises the concern that is it even true? Well, it is from a leaker with a good record of Nintendo-related news and leaks.
Still, it will be best to keep your expectations in check and take this news with a grain of salt until further confirmation from Nintendo. As rumors and leaks are not always true, and nothing is set in stone. Sometimes rumors like this disappoint you.
Now after we have clarified the disclaimer above, a few speculations won't hurt; if true, this new 2D Super Mario game will be a treat for die-hard Mario fans as they will once again re-live the retro Nintendo era with four different playable characters to explore a more in-depth story and gameplay. If it exists, it will be interesting to see when Nintendo will announce this new rumored Super Mario game.
What are your thoughts about this new 2D Super Mario game? Are you excited to learn more about this topic? We will keep you posted upon receiving any further valuable information about this. Until then, let us know your thoughts in the comment section below.