Microsoft Now Allows You to Create Extension Only File Names in 19H1 Preview Build
In the latest Windows 10 Insider Preview Build for 19H1 version, Microsoft has added a new feature which allows users to create or rename extension only files. Reports suggest that this feature was found working on both 19H1 and 20H1 Preview Builds for Windows 10.
With Windows 10 October 2018 Update, users are not allowed to create files with filenames that start with a dot. For example, when we tried to create a file named '.test', we got an error message "You must type a file name."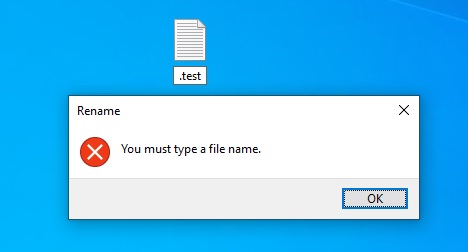 With the 19H1 Preview build, users have reported that the case with file names starting with a dot has now been fixed. People are calling it that Microsoft has added this 'feature'. So with Windows 10 April 2019 Update and newer, you can create files with names that only have an extension i.e. start with a dot.
A dialogue box will still pop when creating such a file name warning the user that the file might become unusable.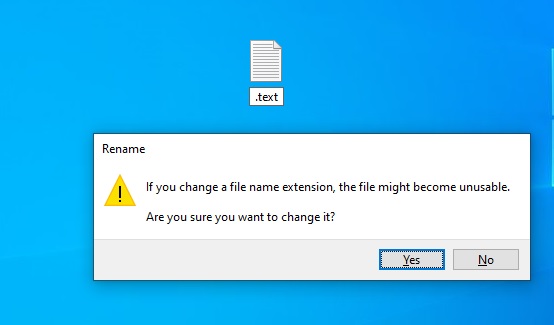 We're not sure whether this small a change can be called a 'feature'. Some reports suggest people asked for it specifically via feedback. We don't think this affects many people, but if you wanted to name a file starting with a dot, now you can do it.