Is the iPhone SE 4 Finally Getting an Exciting Makeover? Find Out Why It Could Be Cancelled or Delayed Until 2024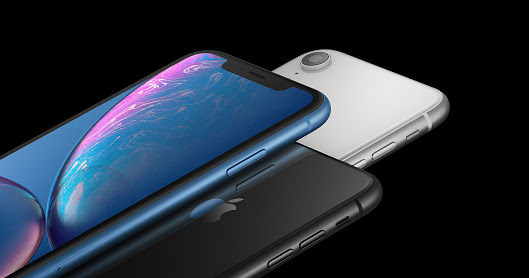 As we know from recent reports, Apple's entry level smartphones such as the iPhone SE 3 haven't performed very well, in terms of sales. And there are a couple of reasons for it. While the iPhone SE (2022) starts at just $429, Apple stuck to an iPhone 8 era design with the phone featuring huge bezels. While there were no complaints on the performance front, thanks to the very recent A15 Bionic chip. Users were instead let down by poor battery life and a subpar screen.
And it seems Apple was well aware of that fact, which is why there were recent reports which revealed that the upcoming iPhone SE 4 would essentially be a rebranded iPhone XR.
The iPhone SE was first introduced in 2016 and has largely kept the same design since then, with some minor increases in screen size. In contrast, the iPhone XR has a more modern design with a 6.1-inch screen and a notch on the top. The 10th generation iPad also received an updated design recently, resembling the newer iPad Air.
Delay on the cards?
(1/5)
My latest survey indicates that Apple will likely cancel or postpone the mass production plan for the 2024 iPhone SE 4. I think this is due to the consistently lower-than-expected shipments of mid-to-low-end iPhones (e.g., SE 3, 13 mini, and 14 Plus),

— 郭明錤 (Ming-Chi Kuo) (@mingchikuo) December 21, 2022
According to noted Apple analyst, Ming-Chi Kuo, production for the newer iPhone SE 4 might be delayed, or even cancelled. Well, this move might be surprising to some, given the iPhone XR sold very well and was even the most-shipped smartphone of 2019.
But it seems most companies are already planning ahead for tougher macroeconomic conditions. While the newer iPhone XR might sell very well, Apple still wouldn't be earning as much profit per device compared to their more expensive offerings. Kuo even points it out further in his Twitter thread, stating that Apple has cost concerns with the full-screen design of the upcoming iPhone SE 4.
Sure, the company can increase the starting price like they did with the iPad 10th Gen devices. But the problem here is, that even if the phone's price is raised by $100 from last year, it could potentially start competing with phones such as the iPhone 12 and 13 and even eat into their sales. So, from Apple's perspective, releasing a new and rebranded version of the iPhone XR would only make sense if it helped the company increase its market share, which would involve attracting new customers to its ecosystem without negatively impacting the sales of its existing devices.