iPhone 14 Pro and Pro Max Users Report Faulty Displays With Horizontal Lines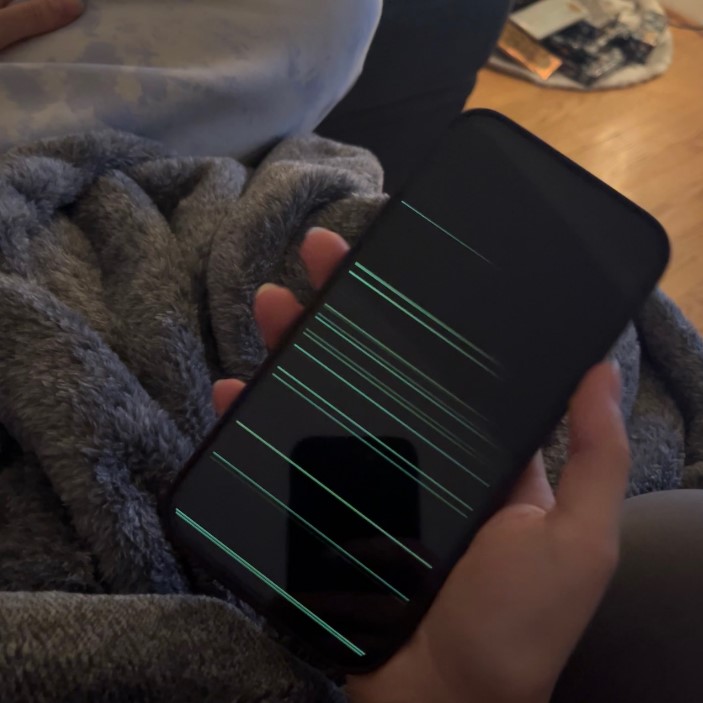 Apple released the iPhone 14 series in September, and it appears that some users are already experiencing problems with the display. Users, especially on the iPhone 14 Pro and iPhone 14 Max, are experiencing random horizontal lines on their displays when waking it up.
Just got the iPhone 14 Pro Max this past Friday(12/9/22). I noticed that when the phone wakes up, horizontal lines flash on the screen. It does that randomly, not every time the phone wakes up. Sometimes it's just 1 line, sometimes it's multiple. I t ook it to Apple, and they ran diagnostics, and everything came back fine(green).

The technician told me that their isn't an issue with the hardware, that it's has to do the software. He told me to erase my iPhone to start as a new iPhone, and that could fix the problem. I already did that, but it's still happening. I just updated the phone with iOS 16.2, and it's still doing that. Is anyone else experiencing this? What could it be?

– u/1LastOutlaw on Reddit
From the various other posts on Reddit, and even Apple's official community forum, it seems the problem is more prominent on the iPhone 14 Pro and iPhone 14 Pro Max. That's not surprising considering both phones come with a similar Super Retina XDR OLED display.
The triggers for this problem seem to be very varied. Some people only notice the lines when watching a video before turning off their screens, while a few others notice it every time their screen goes off.
According to Apple's support team, the company is aware of the problem, and even confirmed that it is a software issue.
I have two 14 pro max, and only one is exhibiting the problem, the one with a lg display :

maybe you should download 3utools and check the display manufacturer under "verification report"

As I understand, LG displays were introduced recently on the 14 PRO line, and maybe this is (hopefully) a software driver issue.
Faulty Displays?
While Apple support has confirmed that this issue results from a software glitch, this might not be the case. We have seen similar issues in other phones too, for example the Galaxy S20+, which started showing pink or green vertical lines on its display. And almost every time, the underlying cause is a faulty display.
While we don't know the specifics in this case, these glitches are usually caused by incorrect voltage inputs to a few lines of pixels. If that's indeed the case, a software update is not going to fix the issue.
If your iPhone 14 is suffering from similar issues, it is best to opt for a replacement at this point. And if the device is out of the return window, you might have to convince your local service center for a display replacement or wait for Apple to further investigate the issue.
Update 2 :

So I was given an appointment in Apple Store after having a chat with Apple support on the twitter .

Well after I went to the Apple and showed them the same , He simply said I can't replace it and I can only be able to repair . As this is brand new I would suggest you to report it as faulty device to the retailer and get it replaced from the retailer as you will have 28 days to report a faulty device . The end .

When I said about the ongoing issue , he simply left saying it's not relevant and advised to exchange with retailer .

I never had this issues with android . Seems like paid £1200 to go around Reddit forums and Apple stores . Well I will have to ask the retailer now

Pro tip : if your device is in return period , go for return without wasting time on forums and updates . Get it returned and chill .

– bbitk on Reddit