Intel 11th-Gen EVO Platform CPUs Based On 10nm Tiger Lake For Thin-N-Light Laptops Launched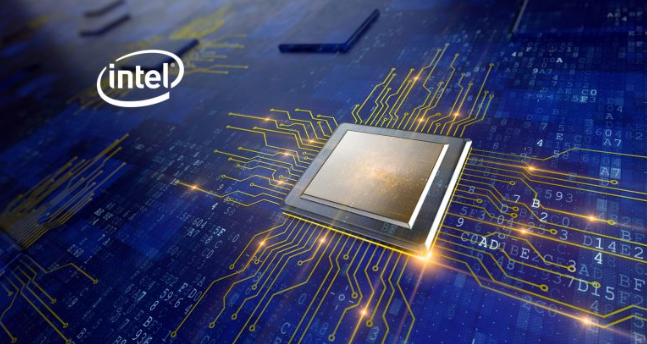 Intel has officially launched its new line of CPUs intended for lightweight laptops and slim multi-form-factor mobile computing devices. The 11th-Gen Intel EVO Platform is based on the Tiger Lake CPUs and packs the latest Willow Cove Cores which are manufactured on the recently perfected 10nm SuperFin fabrication process. These new Intel CPUs for notebook computers with thin-and-light designs also pack the latest Gen12 Intel Xe Graphics.
Intel has officially unveiled the widely anticipated next-generation mobile PC-focused SOC. Previously codenamed the Tiger Lake CPUs, these are the new 11th Generation Intel Core processors. Incidentally, Intel has chosen a brand-new PC platform architecture brand EVO to which these new processors belong. The company also unveiled a new logo for the brand. The new brand marks the third brand transition in Intel's expansive history.
The Intel 11th-Gen EVO Platform CPUs Are Complete SoC, Not Just Processors for Ultralight and Slim Laptops:
Intel is betting big on the 11th-Gen EVO Platform of System on a Chip (SoC) which is essentially Tiger Lake CPUs, Intel Xe iGPU, and other critical components, which could include RAM and Memory as well. With the new generation of processors, Intel has taken a rather different approach which is more aligned with the smartphone segment. These new Intel SoC should be able to carve out a niche for themselves, and are expected to compete against the upcoming 7nm AMD Cezanne Ryzen 5000 APUs which pack the ZEN 3 Cores but still carry the older Vega graphics chip.
New 11th Gen Intel Core processors with Intel Iris Xe graphics deliver up to 2.7x faster content creation, more than 20% faster office productivity and more than 2x faster gaming plus streaming in real-world workflows over competitive products.

— Intel News (@intelnews) September 2, 2020
At the heart of these SoCs, is a new CPU core based on the company's Willow Cove architecture. The new SoCs are quite an evolutionary leap for Intel because they contain not only CPU cores based on a new architecture, but also Intel's own Xe Iris Graphics chips that the company has been developing for quite some time. Incidentally, Willow Cove, as well as the entirely new Iris Xe GPU core, are both distinctive because they are being built using the company's second-generation 10nm manufacturing process. Moreover, they are the first to take advantage of a new transistor architecture Intel is calling 10nm SuperFin.
More than 150 designs based on 11th Gen Intel Core processors, including 20 verified under the new Intel Evo Platform Brand are expected from Acer, Asus, Dell, Dynabook, HP, Lenovo, LG, MSI, Razer, Samsung and others.

— Intel News (@intelnews) September 2, 2020
According to Intel's own benchmarks, the performance improvement for 11th-Gen Core EVO ranges from about 20 percent on office productivity to nearly 270 percent on video editing-type tasks versus both platforms. Intel is also claiming a 2X performance improvement versus its previous integrated graphics solutions on pure graphics benchmarks, owing to the new Xe GPU architecture. Additionally, these new EVO SoCs should also help boost AI functions performed within PC applications. Simply put, Intel is betting heavily that AI-driven functions within PC applications will shoot up dramatically in the next few months.
Intel 11th-Gen EVO Platform CPUs Specifications And Features:
Besides the ability to go substantially high during sudden but momentary Boost Clock Speeds, the new Intel chips support Thunderbolt 4, WiFi 6, and PCIe Gen 4 for faster connections to internal and external components, as well as an updated version of its Gaussian and Neural Accelerator (GNA). GNA 2.0 offers DSP (Digital Signal Processor)-like functionality, including the ability to do things like audio noise reduction during video teleconferencing calls, without impacting the performance of the CPU or GPU.
Strangely, despite Intel claiming the new processors are complete SoCs instead of just processors, the 11th*Gen Intel EVO Core Series does not feature an integrated 5G Modem for high-speed wireless connectivity. However, Intel has implied that it is working on finetuning antenna design and placement in EVO-certified PCs. Incidentally, Intel has partnered with MediaTek for 5G modems.
Intel expects more than 150 new PCs could pack the new 11th generation EVO Core Series of SoCs. The Intel EVO platform also encompasses Intel's Project Athena. This directly implies laptops with Intel EVO SoCs should have real-world long battery-life, powerful features for enhanced multimedia content consumption, and be able to securely work in a corporate environment.
As a small recap, the Intel Tiger Lake Platform offers the following the benefits:
High Boost Clock Frequencies reaching 4.8 GHz
Intel Iris Xe graphics or iGPU.
Enhanced audio with CPU offload for background noise suppression via Intel Gaussian and Neural Accelerator 2.0
AI-accelerated background blur and video super-resolution
Integrated Wi-Fi 6
Integrated Thunderbolt 4 and up to four ports
CPU-attached PCIe Gen 4 interface
Support for 8K HDR displays and up to four simultaneous 4K HDR displays
Hardware-supported Dolby Vision for immersive content experiences and better system-level power
Available in nine processor configurations across two package designs