Intel i9-13900K Breaches The 9GHz Barrier, Breaks Own World Record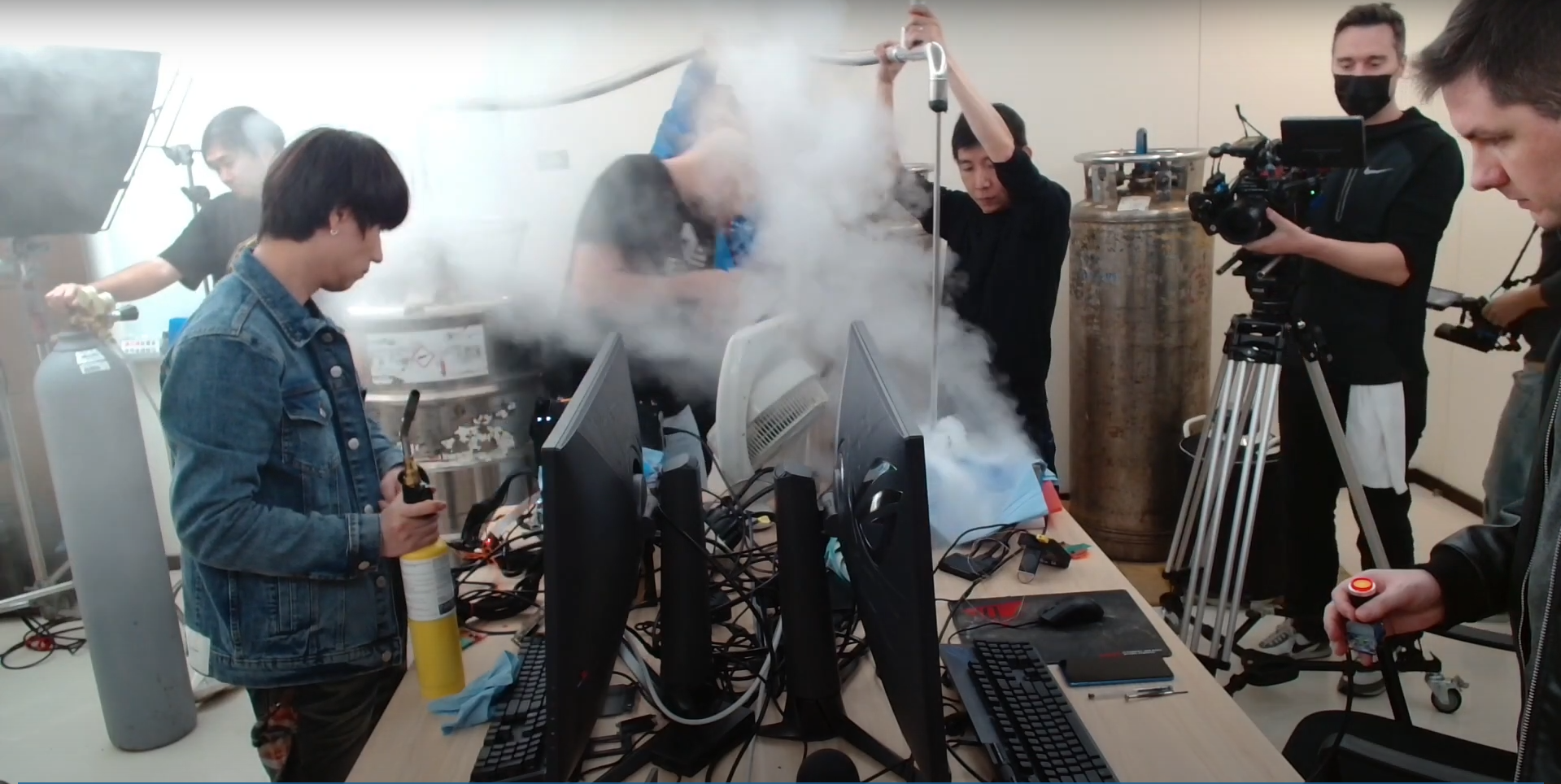 A while back, we reported that Intel's i9-13900K was overclocked to 8.8GHz, which was the highest the industry had ever seen. Today, ASUS ROG has again broken its record by overclocking the i9-13900K beyond 9GHz. No CPU in history has ever set foot in this territory.
i9-13900K Overclocked to 9GHz
Over at HWBot, the i9-13900K has now broken the world record for attaining the highest achieved frequency. The test featured ASUS's ROG MAXIMUS Z790 APEX motherboard paired with G.Skill Trident Z memory.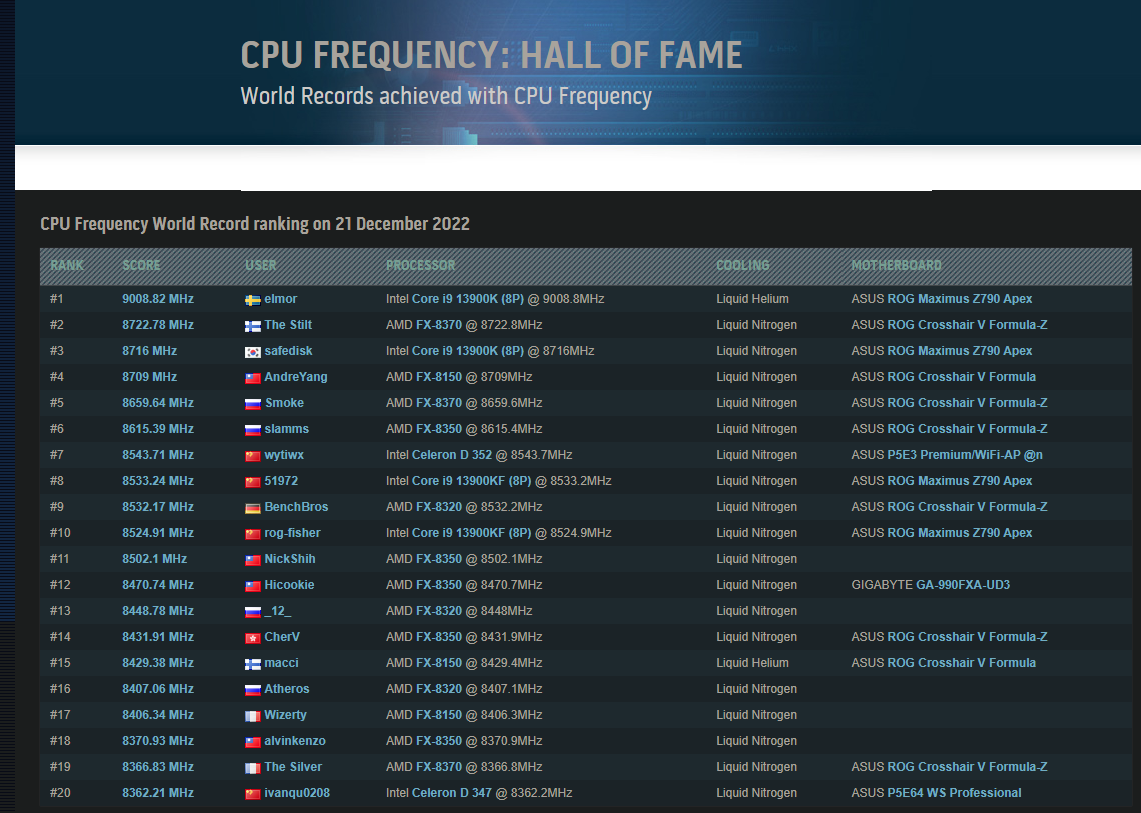 On closer inspection, the CPU-Z readings tell us the complete story. An insane multiplier of x90 enables the 13900K to break the 9GHz barrier without breaking a sweat. The overclockers used Liquid Helium for the sake of this world record instead of Liquid Nitrogen. The core voltage also does not fluctuate much, remaining at a relatively calm 1.326V which is similar to what we see with the previous world record.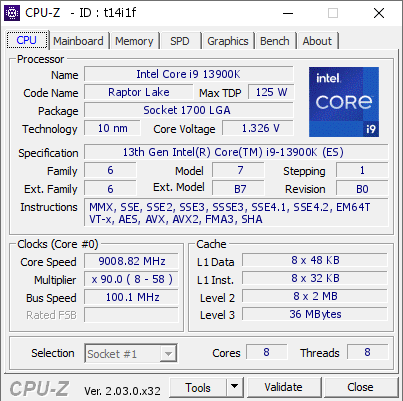 This is a massive achievement in the overclocking world. The i9-13900KS is just around the corner and overclockers cannot wait to get their hands on that CPU. It is highly probable that we will see a CPU beyond 10GHz, possibly sometime in the next few months.
ROG Global on Twitter boasted about its ROG Maximus Z790 Apex board which now holds 14 World Records and 29 GFP scores. ROG titles their motherboard as the 'Z790 record-breaking champion'.
It's over 9000!!!!

ASUS overclockers broke the 9 GHz barrier, smashing their own previous CPU frequency record.​

With that, the ROG Maximus Z790 Apex has 14 World Records, and 29 GFP scores, making it the Z790 record-breaking champion.🏆 @intel @IntelGaming pic.twitter.com/hVs4uJTqdb

— ROG Global (@ASUS_ROG) December 21, 2022
The i9-13900K
The Intel Core i9-13900K is powered by 24 (8P + 16E) cores and 32 threads. Out of the box, you can experience a base frequency of 3.0GHz and 2.2GHz across the performance and efficient cores, respectively.
If you have a capable enough motherboard, Intel's Thermal Velocity Boost can pump up the clocks to an insanely fast 5.8GHz across a single Performance core on the 13900K. That is 10% higher than the i9-12900K. Intel's Thermal Velocity Boost is exclusive to the i9-12900KS and the i9-13900K.