The Intel i9-13900HX Is 8% Faster Than The Desktop i9-12900K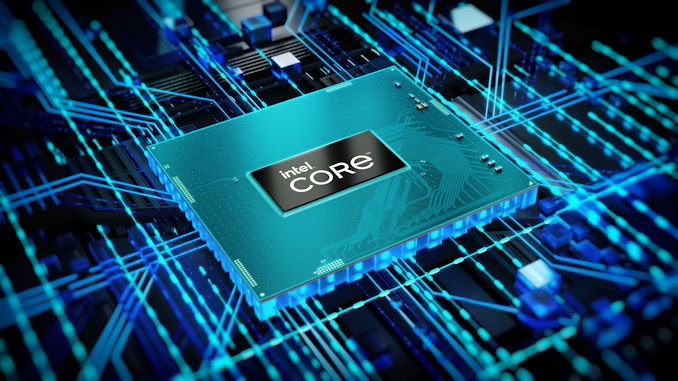 The Intel i9-13900HX mobile CPU has been benchmarked in Geekbench 5 with performance better than the i9-12900K. This CPU will make an appearance in Razer's upcoming Blade 18 gaming laptop. We saw a glimpse of what power this chip beholds a while back where it easily beat the i7-13700K (desktop).
The i9-13900HX
The i9-13900HX ships with 24 cores / 32 threads, equal to the highest-end desktop configuration. Alongside that, this CPU features 36MB of L3 cache, or 6MB more than the i9-12950HX. The laptop used for this benchmark is packed with 32GB of memory and possibly one of AMD's or NVIDIA's next-gen GPUs. This test was conducted using the Windows 11 OS.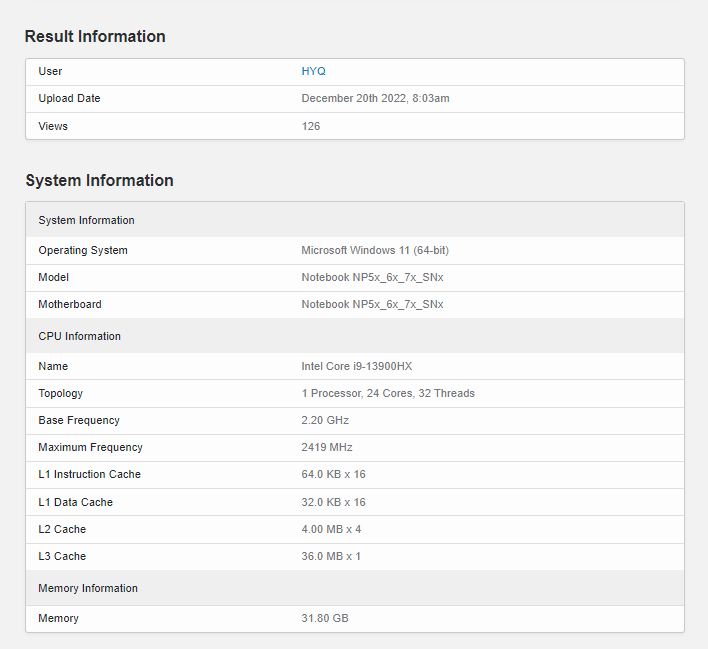 Performance-wise, the i9-13900HX manages to obtain 2039 points and 20943 points in the single and multi-core test respectively. This nets it a nice 8% lead over the i9-12900K. The single-core performance in particular is on par with the i7-13700K. Interestingly, this CPU has a multi-core score higher than even the i9-12900KS. That's insane for a laptop CPU. Although, normally these high-end CPUs will tend to draw much more power than their base H counterparts.

Release Date
Intel will unveil its Raptor Lake mobile lineup at CES 2023 which is almost 2 weeks away from us. Alongside that, we may see similar offerings from AMD so it will be interesting to see how well both giants fare against each other. Most importantly, the HX lineup will arrive a bit later than the base H series. Are you excited to see Intel at CES 2023? Stay tuned as we will keep you up to date as more information unveils
| | | | | |
| --- | --- | --- | --- | --- |
| CPU | Cores/Threads | TDP | Base Clocks | Max Frequency |
| i9-13900HX | 24/32 (8P + 16E) | 55W/157W | 3.9GHz | 5.4GHz |
| i7-13700HX | 16/24 (8P + 8E) | 55W/157W | 3.7GHz | 5.0GHz |
| i7-13650HX | 14/20 (6P + 8E) | ? | 3.6GHz | 4.9GHz |
| i5-13600HX | 14/20 (6P + 8E) | ? | ? | ? |
| i5-13500HX | 14/20 (6P + 8E) | ? | 3.5GHz | 4.7GHz |
| i5-13450HX | 10/20 (6P + 4E) | ? | 3.4GHz | 4.6GHz |
| i9-13900HK | 14/20 | 45W/115W | 2.6GHz | 5.4GHz |
| i7-13700H | 14/20 | 45W/115W | 2.4GHz | 5.0GHz |
| i7-13620H | ?/? | ?/? | ? | ? |
| i5-13420H | ?/? | ?/? | ? | ? |
| i5-13500H | ?/? | ?/? | ? | ? |
| i7-1370P | 14/20 (6P + 8E) | 28W/64W? | 1.9GHz | 5.0GHz |
| i7-13700T | 16/24 | 35W/99W? | 1.4GHz | 4.8GHz |