Intel i5-13500 Benchmarked, 60% Faster Than The i5-12500 In Multi Core Testing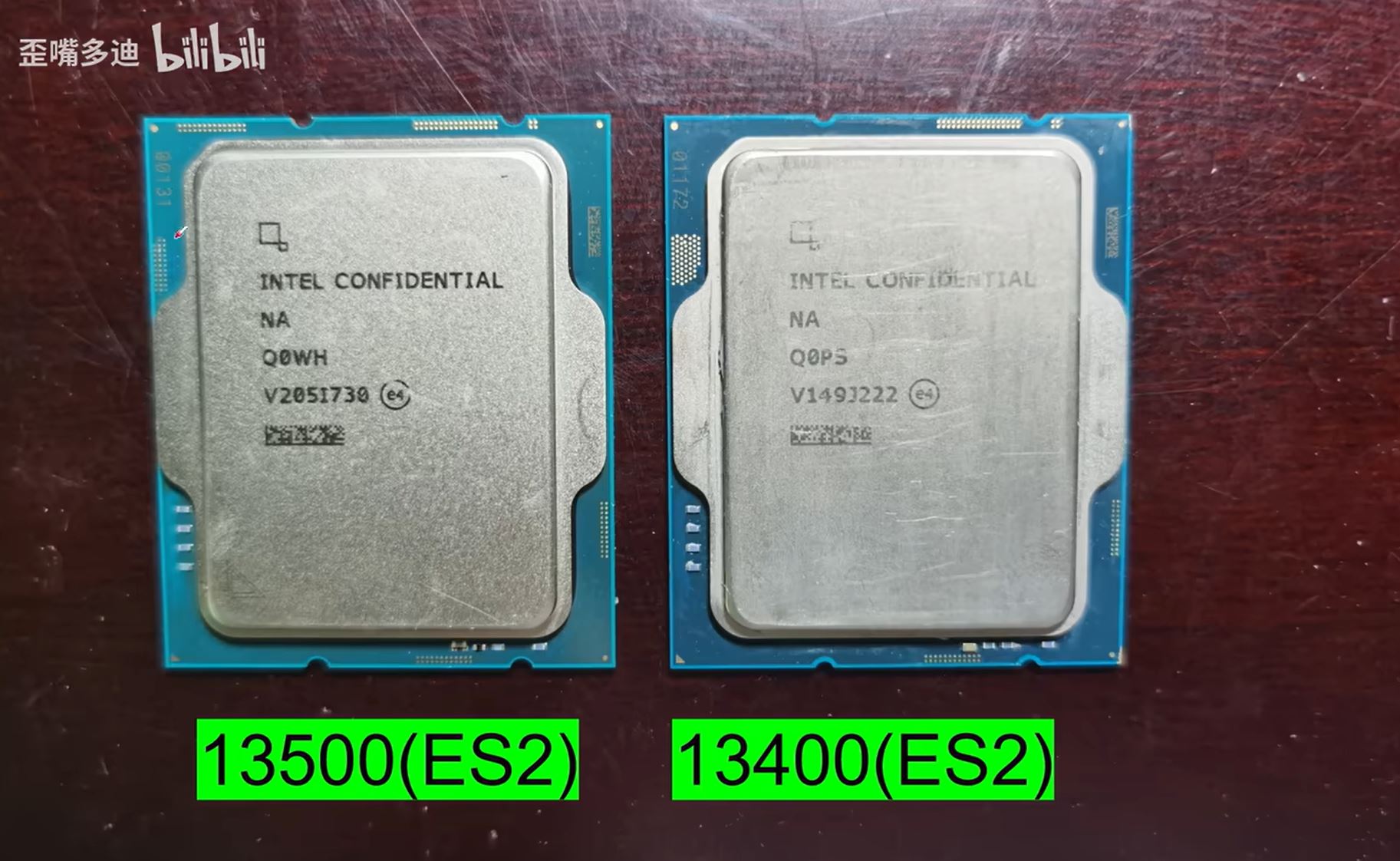 Intel will unveil the budget-friendly Raptor Lake CPUs in the first week of January at CES 2023. As is the tradition, leaks have already started to surface regarding the performance of these budget CPUs. Today, we have obtained the CPUZ and Cinebench R23 benchmarks of the i5-13500 over at bilibili thanks to Videocardz.
Intel i5-13500
The i5-13500 is team blue's budget end offering in the i5 family shipping with a monstrous 14 core / 20 thread count. This is a massive increase as compared to the last gen's i5 non-K SKUs which had no efficient cores. Being a part of the non-K series, it has a modest TDP of 65W. As for today's leak, an Engineering Sample (ES2) of the i5-13500 has been used. One should note that the final product could have much better performance.
In CPU-Z, the i5-13500 scores 767 points and 8227.5 points in the single and multi-core test respectively. To put that into perspective, the multi-core score is 61% higher than the i5-12500 from Alder Lake. This is thanks to the insanely high core count.
Similarly, in Cinebench R23 the i5-13500 manages to obtain 19891 points in the multi-core test and 1901 points in the single-core test.

CPU-Z Comparison
i5-13500 vs i5-12500 (Single-Core) | 5.5%+
i5-13500 vs i5-12500 (Multi-Core) | 61%+
Cinebench R23 Comparison
i5-13500 vs i5-12500 (Single-Core) | 5.37%+
i5-13500 vs i5-12500 (Multi-Core) | 53%+
High Frequencies
The tester also gave us a glimpse of what sort of frequencies to expect from this CPU. Across a single core under stress, the i5-13500 boosted up to 4.8GHz.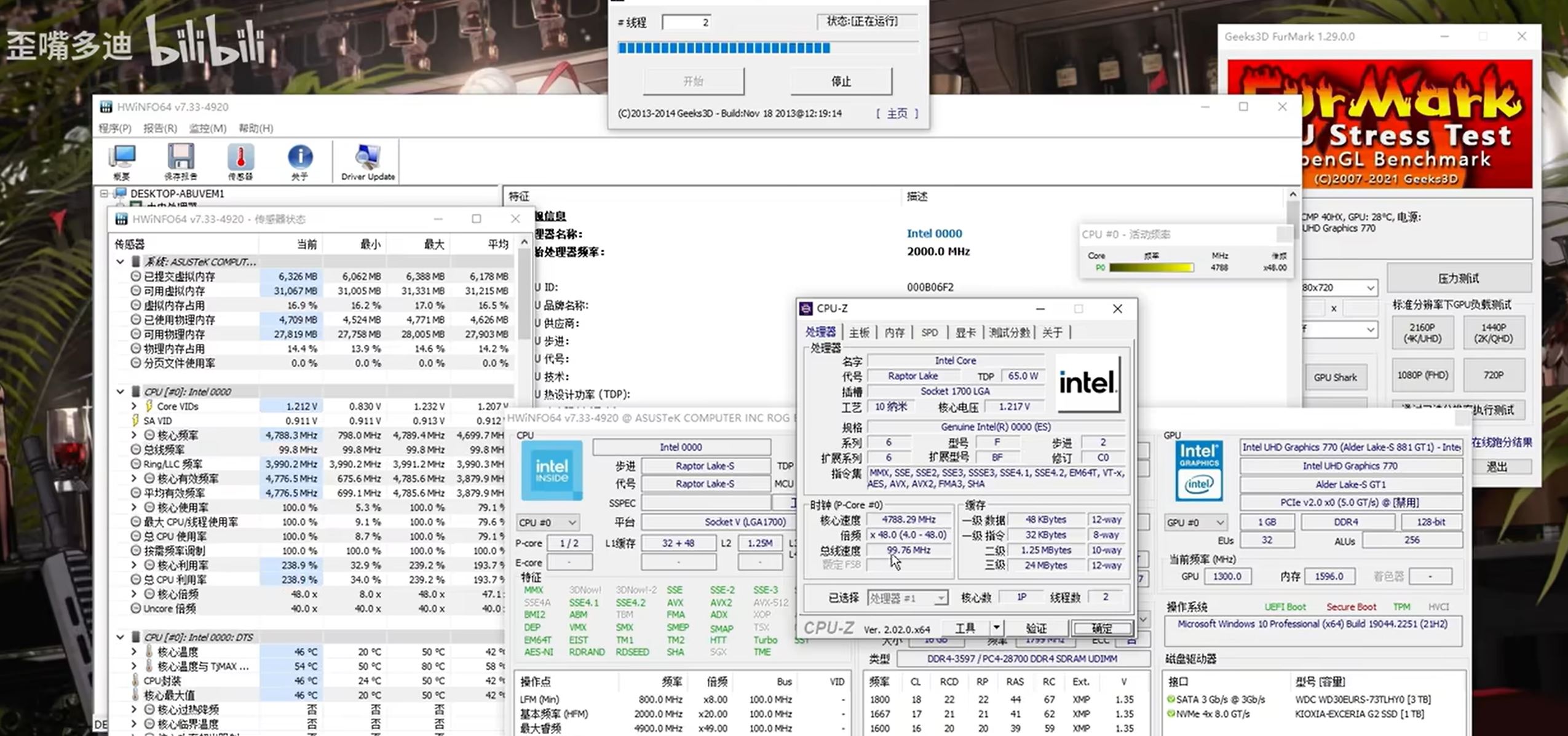 Similarly, AIDA64 saw the i5-13500 boost to 4.4GHz across all 8 Performance cores and 3GHz across all 4 Efficient cores. The only concerning part here is the power consumption standing at an astronomically high 165W for a non-K CPU.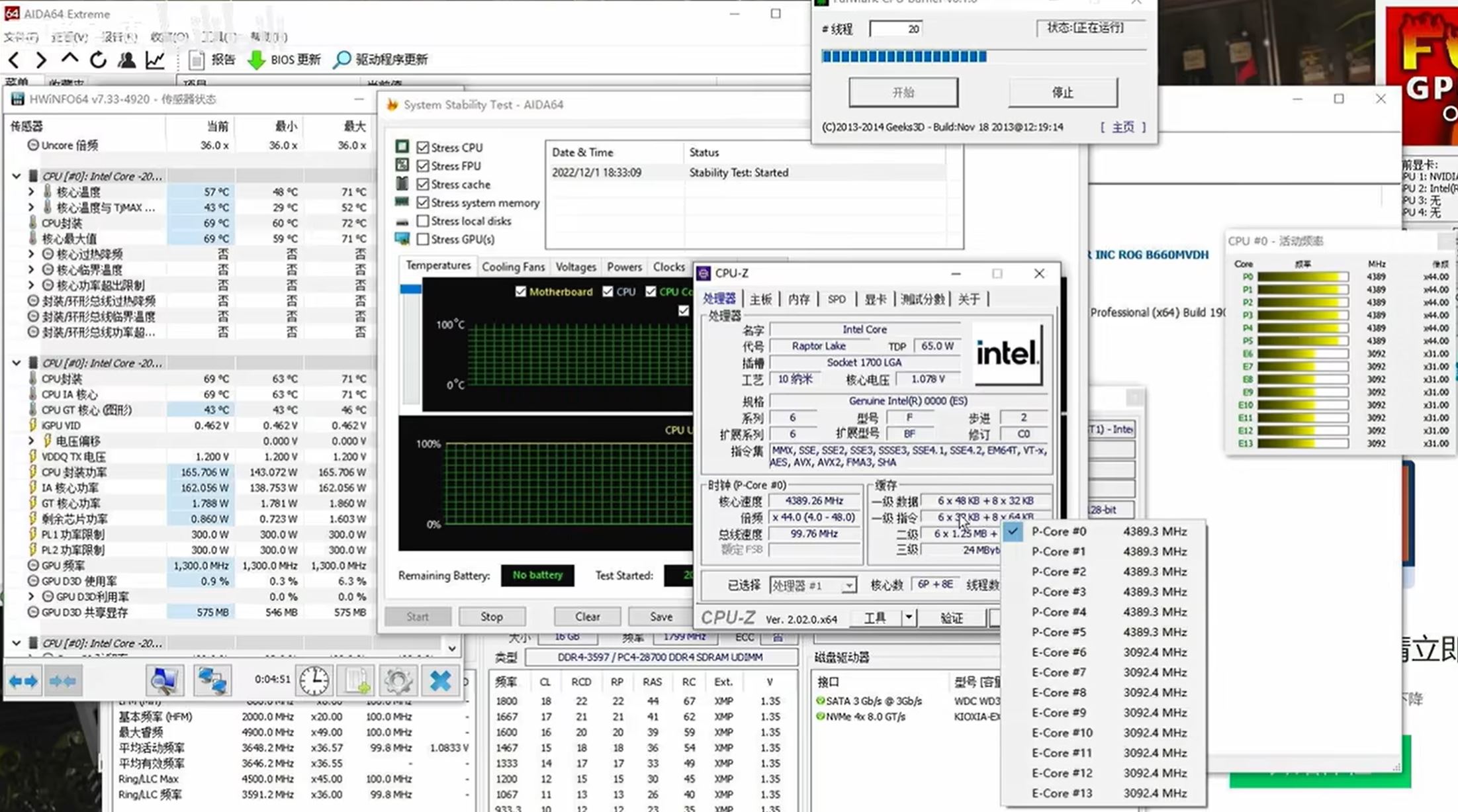 Conclusion
Intel will deliver some insane competition next year with the budget 13th-generation CPUs. AMD might find itself in a tight spot because it appears as if Intel will yet again dominate the low-mid ranged market. The X3D CPUs are without a doubt amazing, but they cater to those on a relatively high budget. In addition, the high AM5 board costs have hurt AMD's sales whereas Intel provides the option of using a last-gen 600 series motherboard for Raptor Lake.