G-suite now called Google Workspace aims to integrate its applications for a better experience and tries to compete against MS Office Directly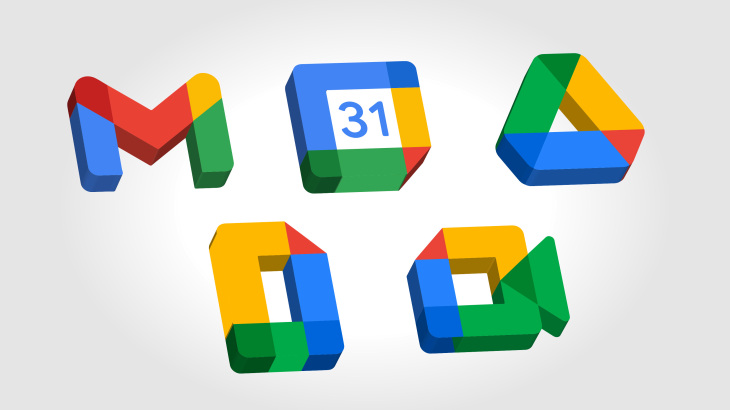 Microsoft office suite works as a central environment in most 'office' settings. Microsoft office has something for everyone, irrespective of the kind of business or use case. Google's G-suit is perhaps the only competitor that lacks behind both due to strengthened roots of MS office and Google's shortcomings when it comes to supporting its features for a long time. Google is known for experimenting with its products and services, but under the new name and leadership, G-suit (now called Google Workspace) will try to compete against Microsoft Office directly.
With the new branding, Google is essentially trying to create a more integrated and cohesive experience among the Workspace applications. Google has also added a new "Business Plus" pricing plan, which will offer more device management features. Integrating different applications is not a new thing; Microsoft has been trying to develop a similar feature for years now.
Product Integration
We have already seen the integration of Google Meet with the Gmail, now Google is emulating the same thing but on a vast scale. For example, if a team is working on Google Docs, one would have to track the individual cursors to discuss a new point or change of plans. With product integration in place, users can immediately start a video chat within the Google Docs tab and work their way around the project. Similarly, one can instantly pop-up a presentation directly through Gmail. The possible use cases are virtually infinite, considering the fact that Google will add more and more applications in the product integration mix.
One thing to note here, Google is only releasing some of the features mentioned above. These include little application integrations and the mention feature called "smart chips," which will add small contact cards. The ambitious features like creating a video call on the Google Docs document or within a presentation will arrive "in the coming weeks." If you happen to be a non-business consumer, expect these features to take at least months if not weeks before these start appearing on your browsers. Furthermore, these features will only be available on desktop applications for now.
Lastly, the intense overhaul of the Google products will not pose a threat to Microsoft Office and its established community for the time being. It may take Google years to break MS Office's market, but one thing is sure Google is pouring immense resources into the project and is here to stay.