FTC Sues Microsoft to Block the Activision Deal, Says it Allows Microsoft to "Suppress" Competitors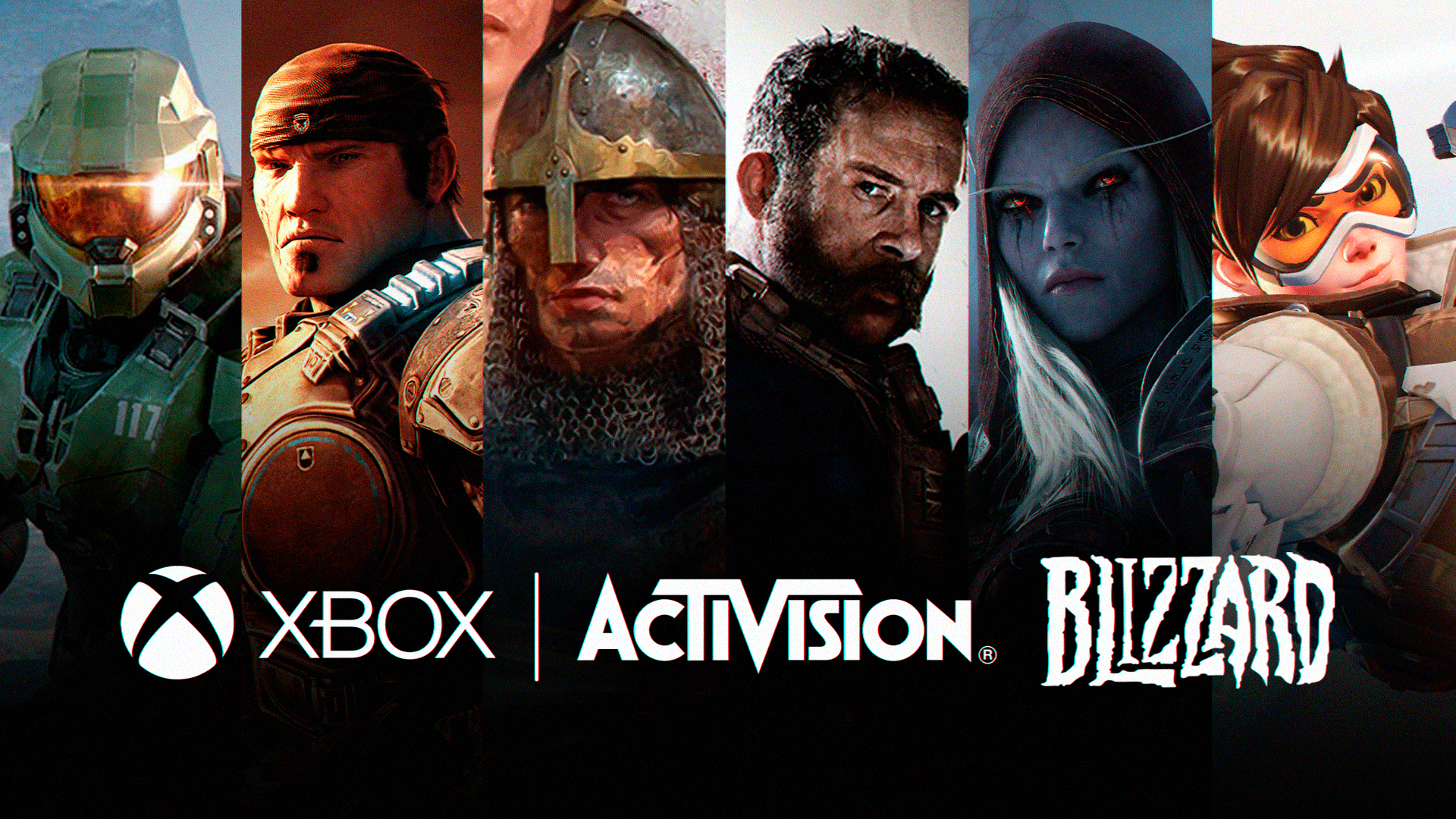 The Federal Trade Commission (FTC) filed a lawsuit on Thursday to stop Microsoft's $69 billion offer to purchase Activision Blizzard, claiming that the transaction would allow the tech behemoth to stifle gaming competition. One of the primary reasons the FTC is attempting to stop the Activision merger is due to Microsoft's treatment of Bethesda and its brands, which have been made Xbox exclusives. Here is the FTC's whole justification for filing the antitrust lawsuit:
The Federal Trade Commission is seeking to block technology giant Microsoft Corp. from acquiring leading video game developer Activision Blizzard, Inc. and its blockbuster gaming franchises such as Call of Duty, alleging that the $69 billion deal, Microsoft's largest ever and the largest ever in the video gaming industry, would enable Microsoft to suppress competitors to its Xbox gaming consoles and its rapidly growing subscription content and cloud-gaming business."
The FTC accused Microsoft of exploiting its "record of acquiring and using valuable gaming content" to stave off competition from other systems in the case. The agency backs it claims by giving the example of the $7.5 billion purchase of ZeniMax, the parent firm of Bethesda Softworks, a video game producer. In that instance, despite reassurances it had provided to European antitrust regulators that it had no motive to withhold games from competing systems, Microsoft "decided to make many of Bethesda's titles, including 'Starfield' and 'Redfall' Microsoft exclusives."
In a complaint issued today, the FTC pointed to Microsoft's record of acquiring and using valuable gaming content to suppress competition from rival consoles, including its acquisition of ZeniMax, parent company of Bethesda Softworks (a well-known game developer). Microsoft decided to make several of Bethesda's titles including Starfield and Redfall Microsoft exclusives despite assurances it had given to European antitrust authorities that it had no incentive to withhold games from rival consoles."
The FTC continues by stating that Activision Blizzard is "one of only a very small number of top video game developers in the world that create and publish high-quality video games for multiple devices," before recognising that the publisher's games, which include Call of Duty, Overwatch, and World of Warcraft, each have 154 million active monthly users.
Activision is one of only a very small number of top video game developers in the world that create and publish high-quality video games for multiple devices, including video game consoles, PCs, and mobile devices. It produces some of the most iconic and popular video game titles, including Call of Duty, World of Warcraft, Diablo, and Overwatch, and has a combined 154 million monthly active users around the world, according to the FTC's complaint. Activision currently has a strategy of offering its games on many devices regardless of producer.

But that could change if the deal is allowed to proceed. With control over Activision's blockbuster franchises, Microsoft would have both the means and motive to harm competition by manipulating Activision's pricing, degrading Activision's game quality or player experience on rival consoles and gaming services, changing the terms and timing of access to Activision's content, or withholding content from competitors entirely, resulting in harm to consumers."
The following is what Activision Blizzard COO Lulu Cheng Meservey had to say about the FTC's case despite the fact that Microsoft has not yet formally responded to the allegations:
This vote departs from precedent but the law hasn't changed. Any claim the deal is anticompetitive ignores facts; the deal benefits gamers and the industry, especially given competition from abroad.

We look forward to proving our case in court and closing our deal with Microsoft

— Lulu Cheng Meservey (@lulumeservey) December 8, 2022
The Activision Blizzard purchase would give Microsoft an unfair edge and discourage investment in fields like gaming subscription services and cloud gaming, according to the Washington Post's story on the FTC's case. The FTC is the first regulatory body to make an effort to stop Microsoft's purchase of Activision Blizzard; the transaction has previously been authorised by several other nations, including Saudi Arabia and Brazil. However, both the UK and Europe are still closely monitoring the purchase, and early next year, each regulatory agency is scheduled to separately reveal the results of a more "in-depth" phase 2 evaluation of the plan.