Fortnite Gets a Complete Visual Redesign Thanks to Unreal Engine 5.1 Support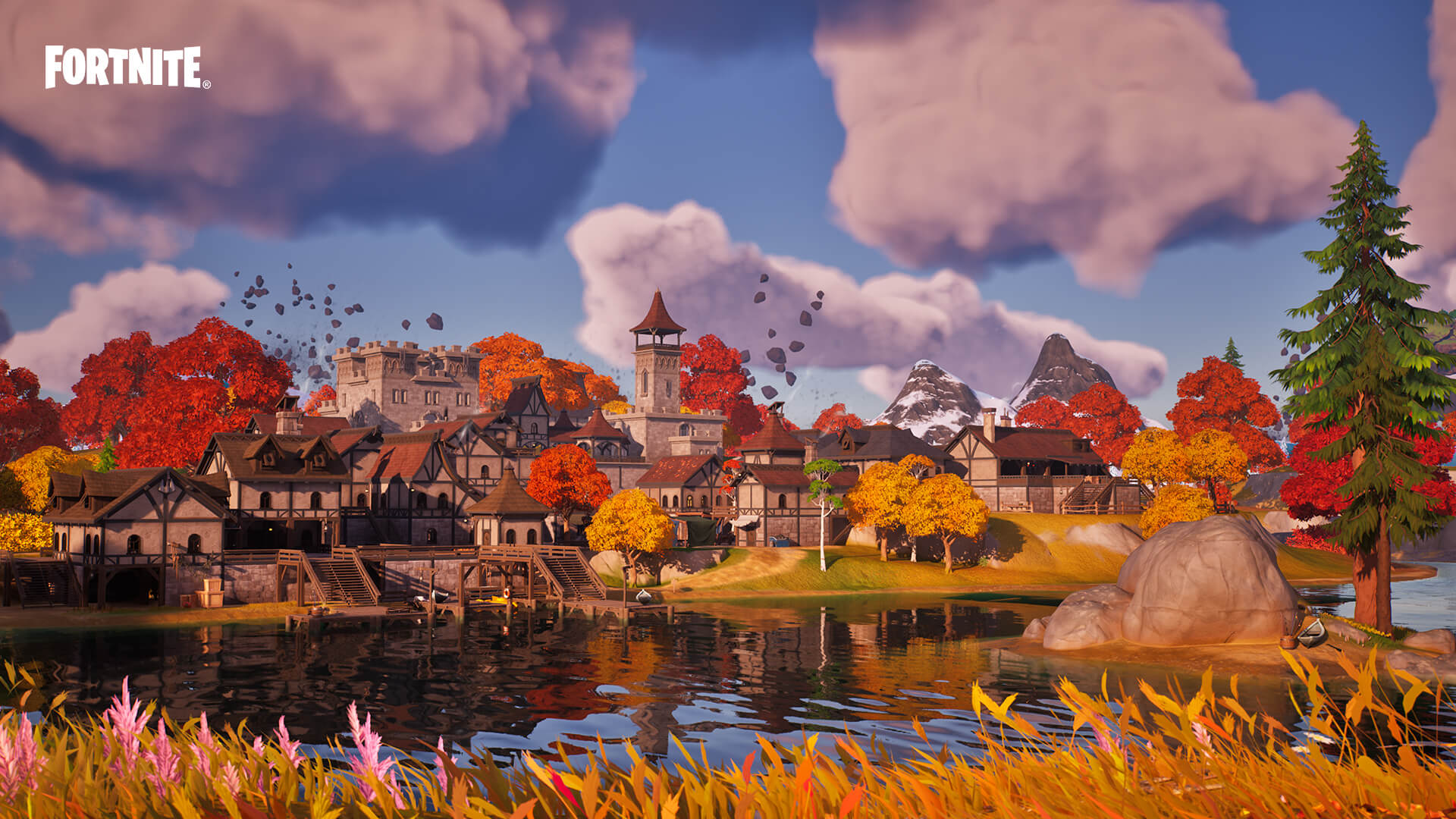 With the release of Season 4, Fortnite has become the first game to feature support for the recently released Unreal Engine 5.1, and it also includes some exciting new additions.
Epic Games updated Fortnite Chapter 4 to Unreal Engine 5.1, which brought graphical improvements in addition to the gameplay changes. The game has always been compatible with Unreal Engine 5, but now the designers are making better use of the engine's flagship features.
Unfortunately, the game will only run on Windows 7 and 8, so those with older operating systems will be left out. Epic Games suggests cloud gaming solutions like GeForce Now for players who are stuck using outdated hardware.
Features like Nanite, Lumen, Virtual Shadow Maps, and Temporal Super Resolution from the upcoming Unreal Engine 5.1 can help Fortnite effectively utilize the hardware on next-gen consoles. These additions are detailed on Epic's website, but we'll give you a quick overview of what they bring to the table.
The geometry in the game will be extremely detailed with Nanite, enabling each and every material in-game to be individually modeled. In Lumen, designers put an emphasis on ray-traced reflections. It will be most visible on glossy materials and water. Lumen also allows for improved lighting in internal environments with more detailed interactions. For example, a red-lit rug could cause your skin to take on a reddish tint.
Today Lumen Global Illumination and Reflections ship in Fortnite Chapter 4 on next gen consoles and PC. This is a huge milestone for Lumen, as it's the first time we've shipped it in a real game, with foliage, and running at 60fps.https://t.co/E8pknlbDdD pic.twitter.com/LVVhZQ21Gx

— Daniel Wright (@EpicShaders) December 4, 2022
Another major change is the Virtual Shadow Maps, in which every single brick and leaf casts its own shadow. The example given in Epic's article says that "things attached to skins like hats and other fine details which have their own shadows"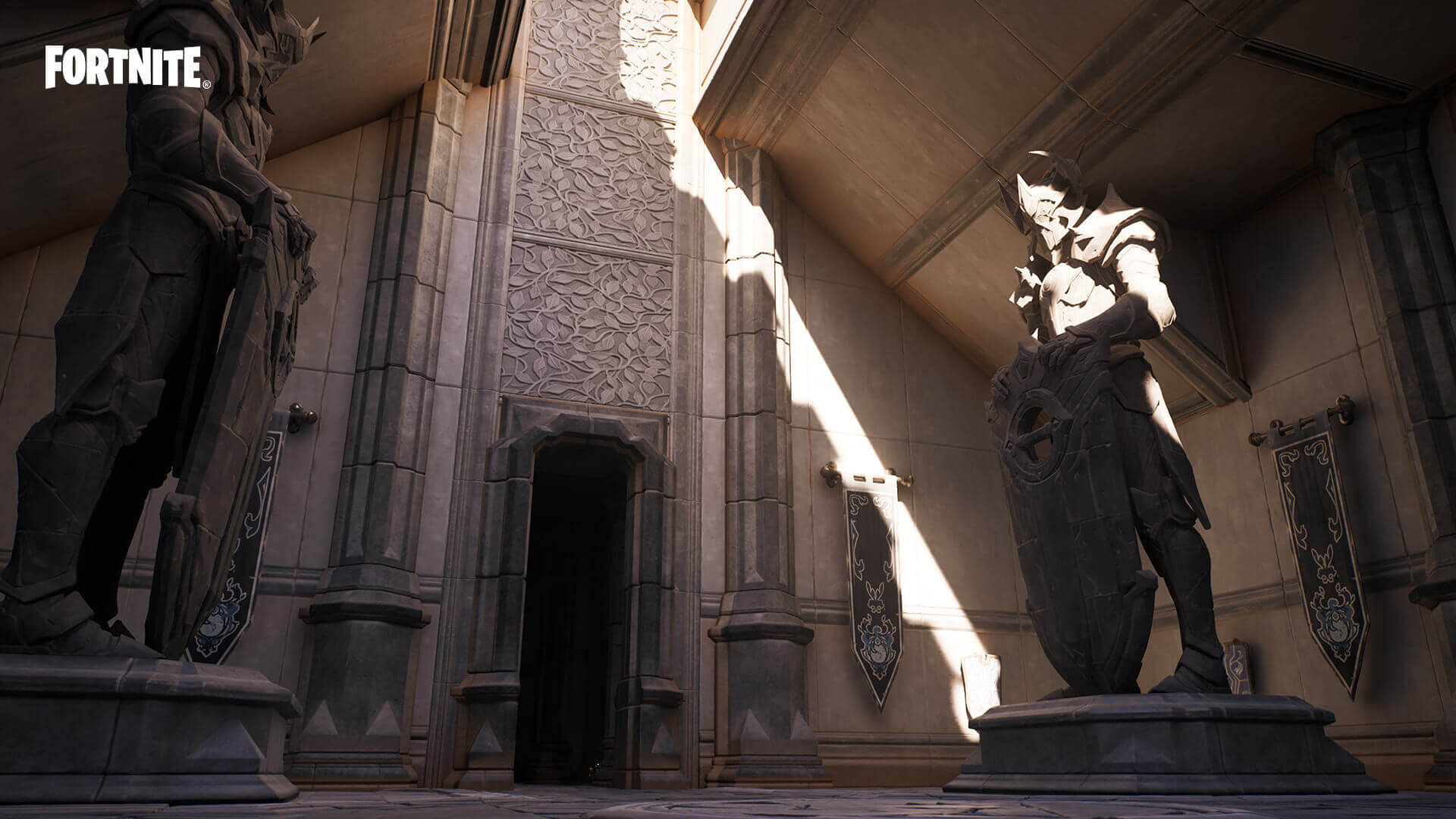 It's important to note that only Temporal Super Resolution has been implemented in both Fortnite Save the World and player-created islands. GI and Reflections must be set to Lumen High or Lumen Epic, and Nanite must be activated, for hardware ray tracing to be available for Lumen GI and Reflections.
Talking about the next-gen consoles, on the 120 FPS mode, you can still take advantage of Nanite, Lumen, Virtual Shadow Maps, and Temporal Super Resolution. Please be aware that Epic has temporarily disabled DLSS to assure its proper functioning in the latest release.
Fortnite's goal with these redesigns is to reclaim its place in the industry, and it's been whispered that big changes are on the horizon, so keep an eye out for that and let us know what you think of Unreal Engine 5.1's integration with the game.