Death Stranding 2 Will Be Released In 2024, Leak Confirms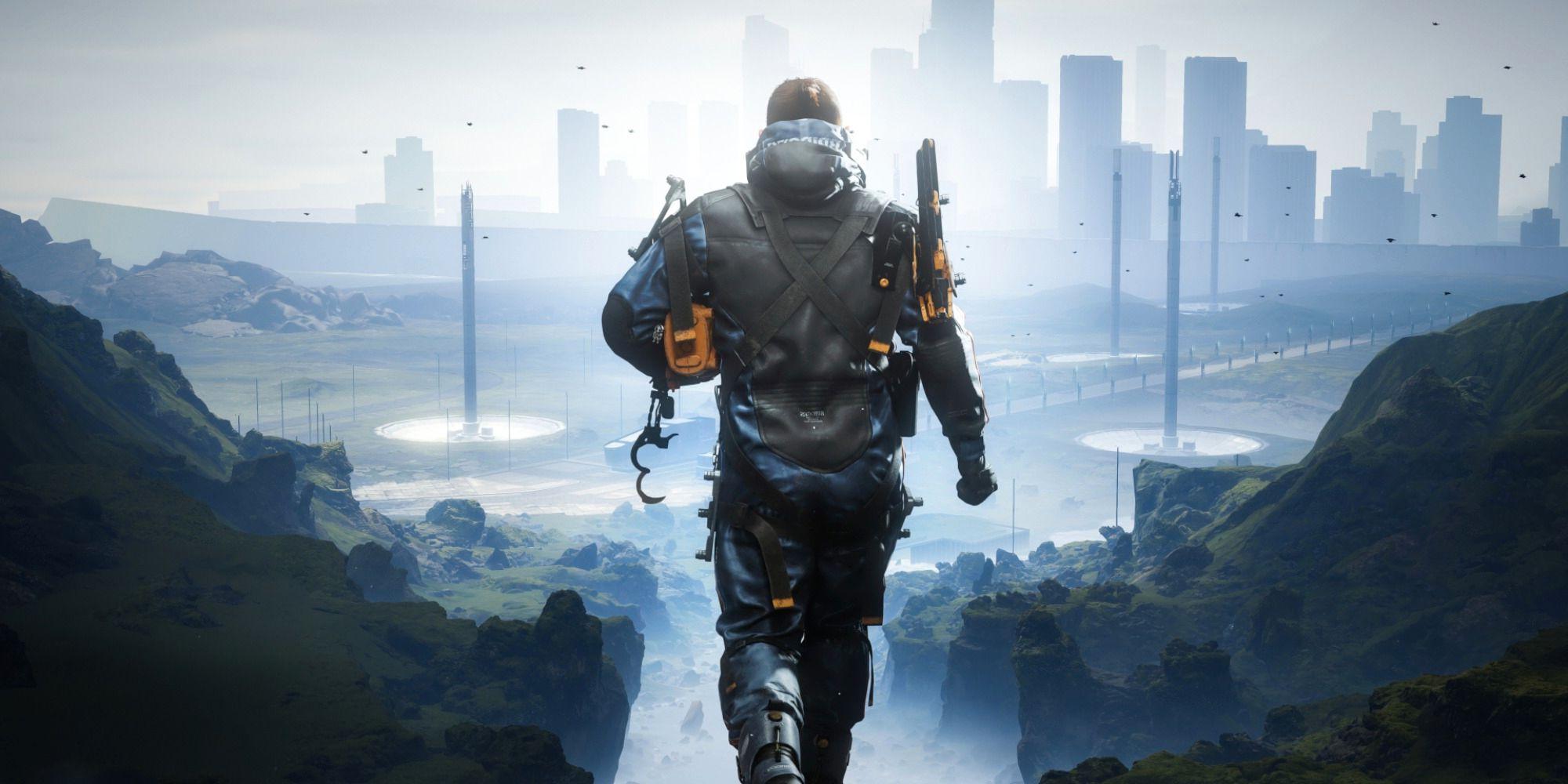 According to a new report by PCGameAbout, Death Stranding 2 will be released in 2024. The mentioned media outlet spotted this information on the profile page of a senior artist of PlayStation Studios Visual Arts characters, Frank Aliberti, on the ArtStation website.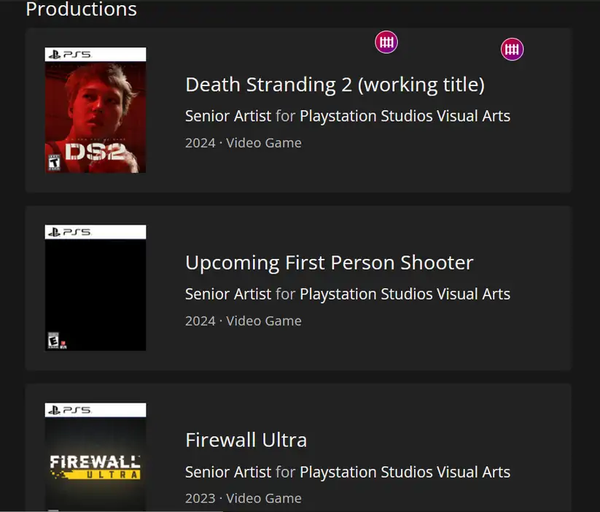 His profile page suggests that he is currently working on two PlayStation projects, one of which is Death Stranding 2 and the other one is an upcoming unannounced AAA FPS game. Furthermore, PCGameAbout presents a theory that this unannounced FPS game is associated with the gaming studio founded in 2018, Firewalk Studios, which is the new home of former Destiny, Call of Duty, Apex Legends, Mass Effect, and Halo developers.
The media outlet further elaborates that this unannounced FPS game by Firewalk Studios is the only confirmed FPS project that has a contribution from PlayStation. Firewalk Studios concluded an exclusive agreement with Sony Interactive Entertainment in 2021 to release its first AAA-class multiplayer game under its wing.
Now, if we talk a little about the elephant in the room, Death Stranding 2, it is the sequel to 2019's critically acclaimed game by Hideo Kojima and Kojima Productions. After many cryptic teasers, Death Stranding 2 was finally revealed at The Game Awards 2022.
Hideo Kojima has also confirmed that this will not be a regular sequel. Other than some references from the last part, he plans to do something different for the newcomers who have not yet experienced the Death Stranding franchise.
Speaking of playing Death Stranding, you would be pleased to know that this Christmas, Epic Games Store offered the base Death Stranding game for free, which was a golden opportunity for the fans and players who have not played this beloved game yet.
And if this new leak about the release date of Death Stranding 2 is accurate, then there is not much wait left for the fans to experience the game, and it is undoubtedly exciting news for Hideo Kojima fans.
However, it is advised that you should take this news with a grain of salt until further confirmation from Kojima Productions, as this could be a placeholder date that leads to nothing but disappointment.
So, what are your thoughts about Death Stranding 2's Release Date? Do you expect this to be a placeholder, or could this be the accurate release window for the game? Let us know in the comment section below.