Here's Everything You Need to Know About Cyberpunk 2077 'Next-Gen' Update 1.5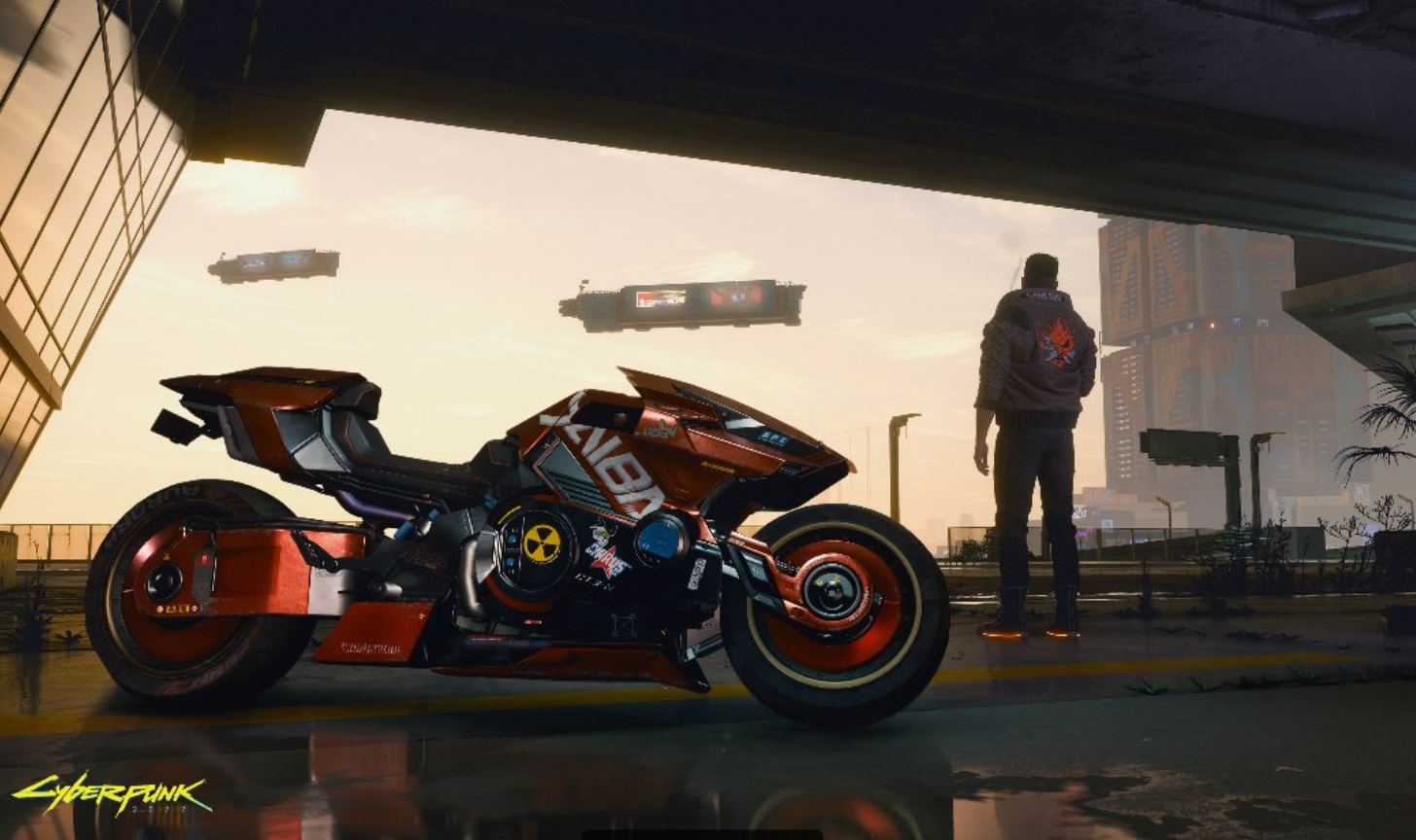 Cyberpunk 2077 promised players the moon before release, and we all know how the launch went. Nevertheless, CDPR has been hard at work improving the game and they have recently released the much awaited patch 1.5 for PC, consoles and Google Stadia. This update brings major improvements to the game, both from a technical and general gameplay standpoint. 
Updates for Next-Gen Consoles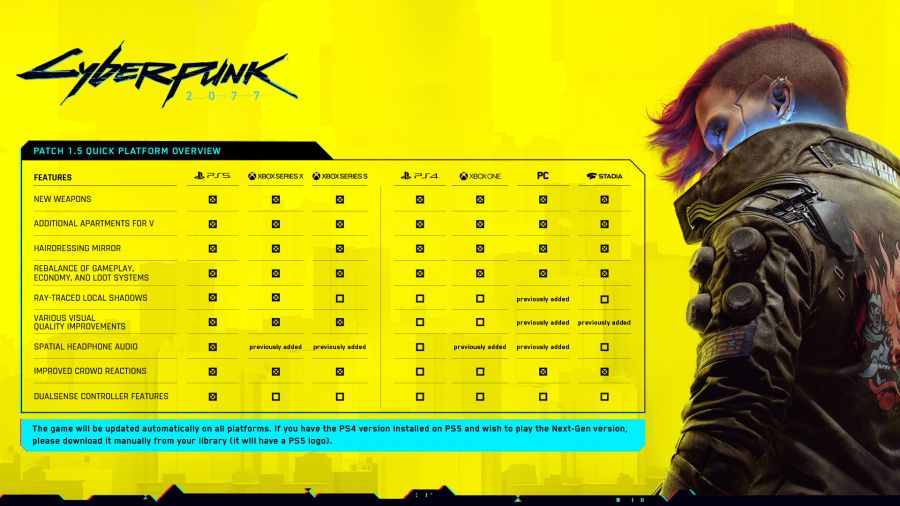 This update finally brings Ray-Traced local shadows on the PS5 and the Xbox Series X. Patch 1.5 also introduces two graphics modes on the PS5 and the Xbox series X — Performance and Quality. 
There are also additional visual quality improvements for these consoles. The PS5 version will also add support for haptic feedback for the DualSense controllers. 
Added ray-traced local light shadows.

Implemented native achievement support on next-gen consoles. Note that as the next-gen version has a different SKU, PlayStation trophies obtained in backward compatibility will not be transferred. Xbox achievements will automatically appear on the new version using the Smart Delivery feature.

Introduced two graphics modes on PlayStation®5 and Xbox Series X:

Ensures smooth gameplay at 60fps with dynamic 4K scaling.

Provides photorealistic shadow and reflection rendering as well as gameplay at 30fps with dynamic 4K scaling.

The Xbox Series S version has no graphics mode selection and is by default presented at 30 FPS in 1440p with dynamic resolution scaling.

Added performance improvements which significantly decrease the number of FPS drops and improve rendering quality.

Balanced HDR to achieve parity across all platforms.

Various visual quality improvements.

Added Activity Cards for PS5.

Added Spanish voiceover support in the Americas (PlayStation codes: CUSA-16596 and CUSA-16597). Due to technical constraints, it is available only on next-gen consoles. For further details on language support see: Xbox, PlayStation.

Implemented support for spatial audio on PlayStation 5 for 3D-audio-enabled headphones and built-in TV speakers via PS5 's Tempest 3D AudioTech solution.
Additional Content
Players can now rent apartments by paying a one time fee, either through a visit or through the in-game EZEstates website. 
Available apartments:
Northside, Watson (€$5,000)

Japantown, Westbrook (€$15,000)

The Glen, Heywood (€$40,000)

Corpo Plaza, City Center (€$55,000)
The player's starting apartment can also be customised now using the in-game EZEstates website. 
Some interactions in the apartment also give players meaningful buffs, like health regeneration and extra stamina. 
Refreshed: Allows you to regenerate Health during combat. Health will regenerate on its own up to 60% of the maximum threshold.

If you possess the Regeneration perk, this increases in combat Health regen rate by 20% and your Health regen threshold by 20%.

Go to sleep – regenerates health and applies the ""Rested"" status for one hour.

Rested: Gain +20% Skill XP.

Brew coffee – applies the "Energized" status for one hour.

Energized: +25% Max Stamina, +30% Stamina Regen."
Certain appearance features can also be tweaked quickly now using the mirror in apartments and safehouses. 
AI Improvements
One of the biggest complaints against Cyberpunk 2077 was its lackluster NPCs. They would often react bizarrely to certain events, and sometimes freeze altogether. 
Patch 1.5 improves NPC behavior, having them act out more naturally. Certain NPCs will now display aggressive behaviour, and jump into combat when provoked by the player. Traffic behavior has also improved, showcasing a more realistic approach, with new panic reactions to danger.
Aggressive crowd behavior: certain NPC archetypes can and will enter combat with the player when provoked by aiming, shooting or fighting. Due to some technical challenges, this change is not available on the previous generation of consoles.
Time skips affect the state of NPCs, as well as reset the state of the devices, environments and certain scenes.
Improved crowd reactions, pathfinding and despawning.
Visual improvement to traffic movement: turning and suspension.
Panic reaction to danger: traffic now has the ability to drive away in panic from danger. NPC passengers can now die from car crashes.
Reactions to fender benders: vehicles now have a wider range of reactions to being bumped into, and will recover and return to traffic more smoothly.
Vehicle Improvements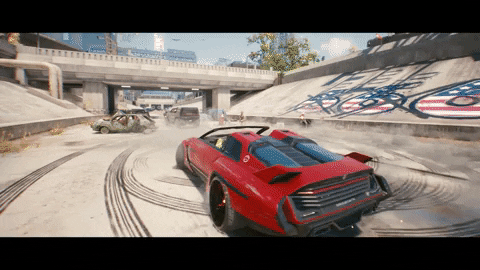 Vehicles were also a weak point for Cyberpunk 2077, and most of them would feel soulless and clunky. The new patch is making enormous improvements to address that, like introducing a more robust braking system and improved clutch and engine simulation. Motorcycles also get these improvements and are now more driveable with new steering model improvements. 
The first person view from cars has further been adjusted, giving players more visibility on the road. 
Introducing our all new Burn Out Mode! Hold Gas + Brake to engage, steer to rotate. The old system only allowed rotating on the spot, now try modulating the inputs to see what you can do! Try brake stands, donuts, drifts or heat up the tires to do a drag-race style launch with a High Grip boost. The system now works at higher speeds, so you can hit the brake with gas applied on corner entry to cause oversteer on most cars. Keyboard users can optionally use new Secondary bindings on arrow keys (some keyboards ignore the third key press when just using WASD), but gamepads allow the most control of the system (as gamepads in general provide the driving experience preferred by a vast majority of players).

New Braking system produces consistent performance, front to rear, across all speeds. ABS simulation added. All vehicles brakes have been tuned to the new model.

Engine simulation improved. Clutch simulation added. These changes improve resistance forces from the engine when shifting, helping to remove unwanted wheel spin events.

Gearbox simulation improved. Much improved downshifting behavior. Transmission now realistically downshifts and has smarter shift logic to keep the engine in its sweet spot. Forward <-> Reverse shifting has been totally redone, allowing for J-Turns / Rockfords.

Motorcycles improved. All of the above improvements help to make them more stable. Additionally, steering model improvements have been added, and they have been retuned.

Tune improvements to various cars. Quadra Type-66 (all models, especially Avenger), Mizutani Shion (especially MZ2), Herrera Outlaw (major pass) & base MaiMai all had steering improvements implemented and more.

Added adjustments to first-person perspective to all vehicles that needed it. In addition, Nomad vehicles with CrystalDome technology now digitally omit objects obscuring view.
Combat Improvements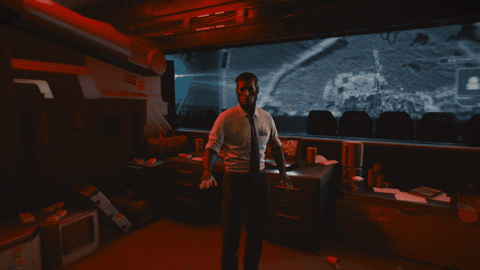 CDPR has improved the combat AI, so that enemy NPCs can present a more cohesive challenge. Related animations like hit reaction, taking cover and reloading have been smoothened. Enemy NPCs are also more accurate now, and will try to reposition more 'tactically' in combat. 
Numerous optimizations to combat AI resulting in an overall improved combat experience.

Numerous fixes and improvements were made to reduce interruptions and smoothen NPC animations in combat, including attack, death, equip weapon, cover, hit reaction, reload, block and dodge animations. You can expect more consistent feeling of impact and crowd control from weapons as well as more spectacular visuals.

Enemies will now correctly reposition to more tactically advantageous positions.

Increased followers' shooting accuracy.

Reduced explosion damage dealt to the player.

Fixed cases where NPCs from the same group or faction didn't join combat when they witnessed their comrades fighting.

Fixed an issue whereby NPCs didn't display a proper hit reaction when hit with a grenade upon entering combat.

Enemy shotgunners will now attempt to keep a closer distance to the player during combat.

Added some visual effects to the combat stims used by enemies.

Enemies equipped with combat stims will use them only when their health is below 30%, reducing their overall stimulant usage.

Increased visual complexity of enemy combat behavior in low-framerate mode.

Fixed an issue when combat mode was triggered while roaming.

Fixed an issue where the player could be knocked down by a hammer attack despite the weapon not reaching them.

Significantly sped up switching between melee and ranged weapons for NPCs that can use both.
Players were also hoping to see improvements to the police mechanics in Cyberpunk 2077. Sadly there's little change this time around, apart from the fact that players can now hide in the search area to escape the NCPD. 
For the complete changelog visit the link here.