Call of Duty: Black Ops 3 Open-World Campaign Images Leaked Online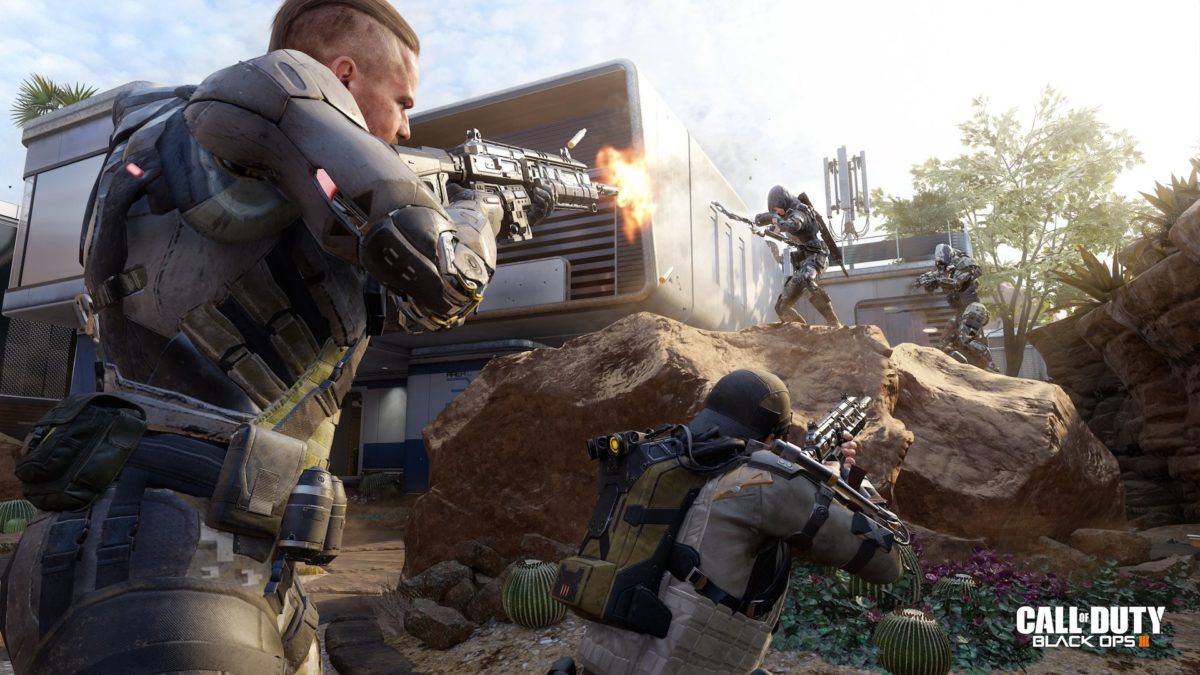 In 2019 Jason Schreier reported that an open-world campaign for Call of Duty: Black Ops 3 was scrapped by Treyarch after working for more than one year on the project. The final cut of Call of Duty: Black Ops 3 offered a linear campaign, following the Call of Duty books, nothing extraordinary was introduced.
Today, over 60 images from the Call of Duty: Black Ops 3 incomplete open-world campaign leaked online. The alleged images were posted on the photo-sharing platform Imgur by a Reddit user, u/Purpletoaster, as reported by Insider Gaming.
The photos go over the early build of the campaign mode of Call of Duty: Black Ops 3, which proves the claims by Jason Schreier that there was an open-world campaign planned for the game initially, which was later scrapped to approach the game traditionally.
The leaked images are impressive and provoke a thought about how the game would have looked if Treyarch had successfully executed something ambitious and large-scale like this. It would have been a revolutionary move and treat for Call of Duty fans if it had been executed properly.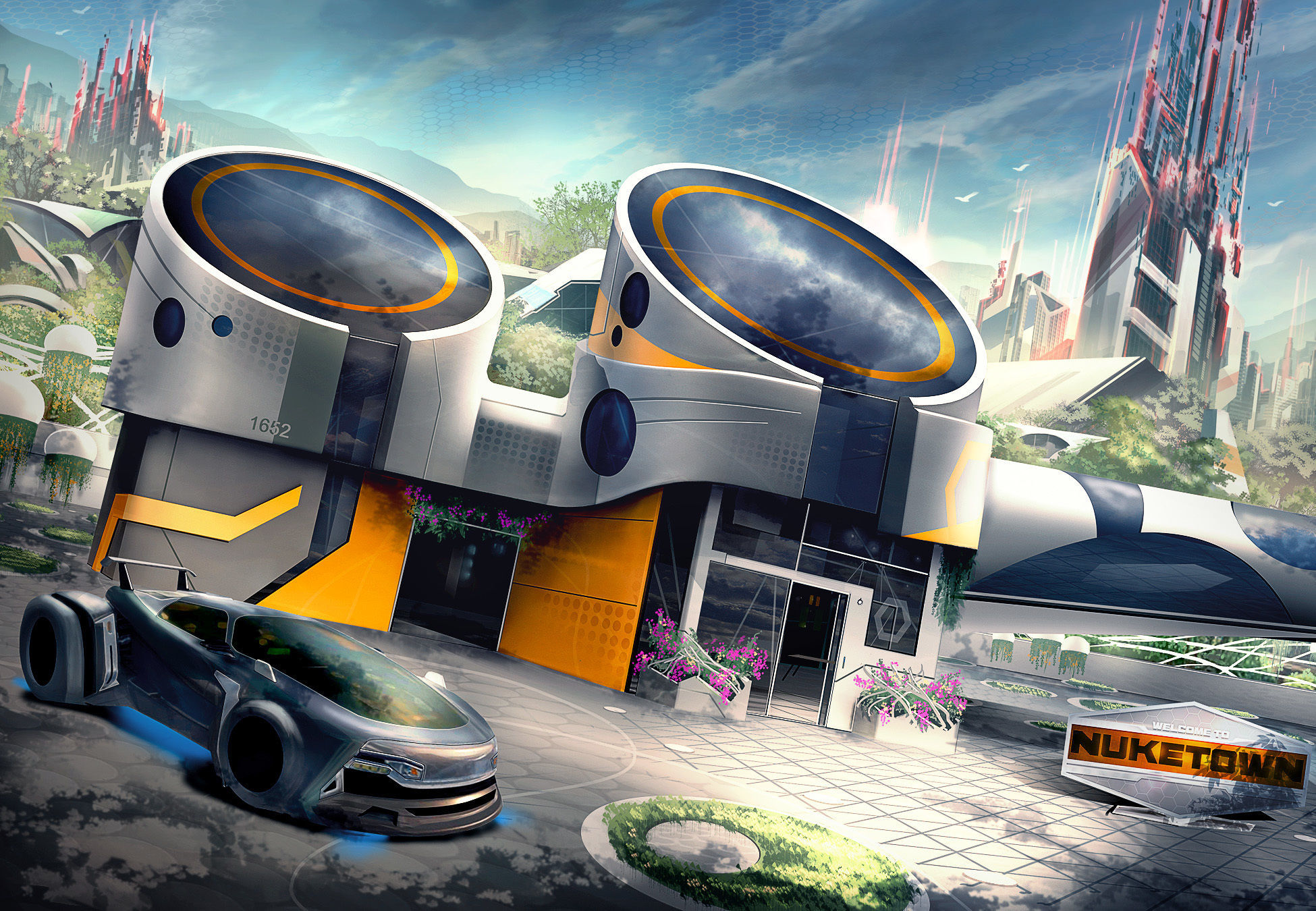 As insider gaming noticed, in the images, lots of content is revealed from the open-world environment that was ultimately scrapped midway through development:
Several large maps studded with points of interest.

Multiple mini modes, including sabotage, defense, assassinations, and retrieval.

Day/Night and weather cycles would have been present.

Economy and construction mechanics.
However, some of these scrapped ideas were further utilized in Call of Duty: Black Ops 4, but they were nowhere near the scale of these leaks, and it should be noted that the development of this project was scrapped midway, and even these leaked images are a small incomplete part of what the developers imagined it to be.
It will be interesting to see if Activision ever decides to re-implement something like this in a future game.
About Call of Duty: Black Ops 3
Call of Duty: Black Ops 3 is a 2015 first-person shooter game developed by Treyarch and published by Activision. It is the twelfth entry in the Call of Duty series and the sequel to the 2012 video game Call of Duty: Black Ops 2. It was released on PlayStation 4, Windows, and Xbox One on November 6, 2015.
A feature-limited version developed by Beenox and Mercenary Technology that only supports multiplayer modes was released on PlayStation 3 and Xbox 360 and was also the final Call of Duty title released on those platforms.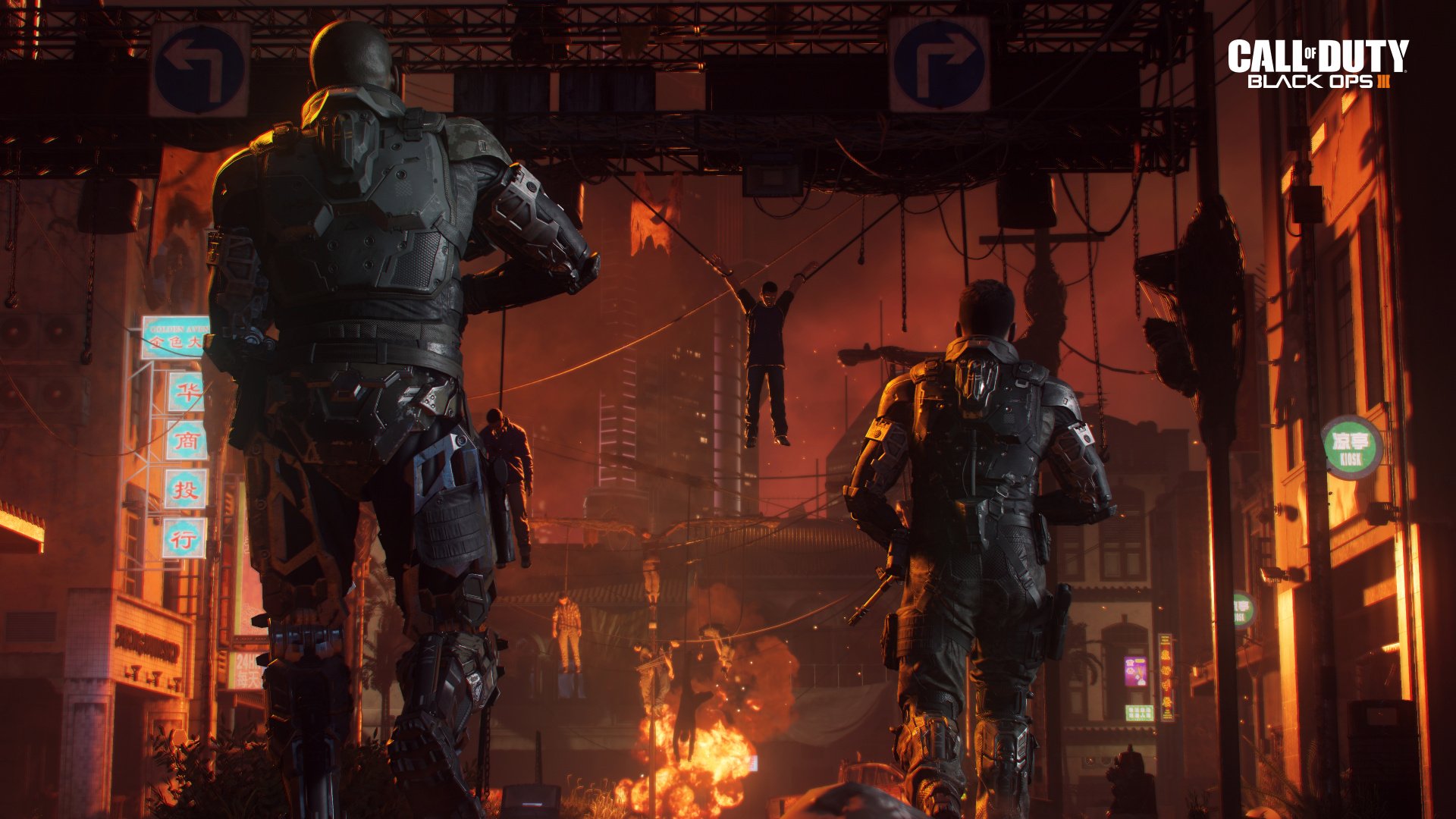 Black Ops 3 takes place in 2065, 40 years after the events of Black Ops 2, in a world facing upheaval from climate change and new technologies. Similar to its predecessors, the story follows a group of black ops soldiers. The game's campaign is designed to support 4-player cooperative gameplay, allowing for bigger, more open level design and less corridor shooting.
As the player character is cybernetically enhanced, players have access to various special activities. The game also features a standalone Zombies campaign mode, and a "Nightmares" mode which replaces all enemies as zombies.
The campaign in Black Ops 3 is designed to support 4-player cooperative gameplay, allowing for bigger, more open level design and less corridor shooting. In addition, the player can customize their character's appearance and clothing. The campaign features its own progression system, featuring unlock tokens which must be used to acquire different weapons and gears as they progress through the campaign.
The game features a "realistic" difficulty mode, in which players will get defeated if they are hit by one bullet. Finishing all campaign missions will also unlock "Nightmares" mode, where players can replay the entire campaign with a new narrative, as well as zombies replacing most of the normal enemies.
So, what are your thoughts about these leaked images? Would you like to see something similar in future Call of Duty games? Let us know in the comment section below.