BIOSTAR Unveils RTX 30 GPUs 2 Years After Launch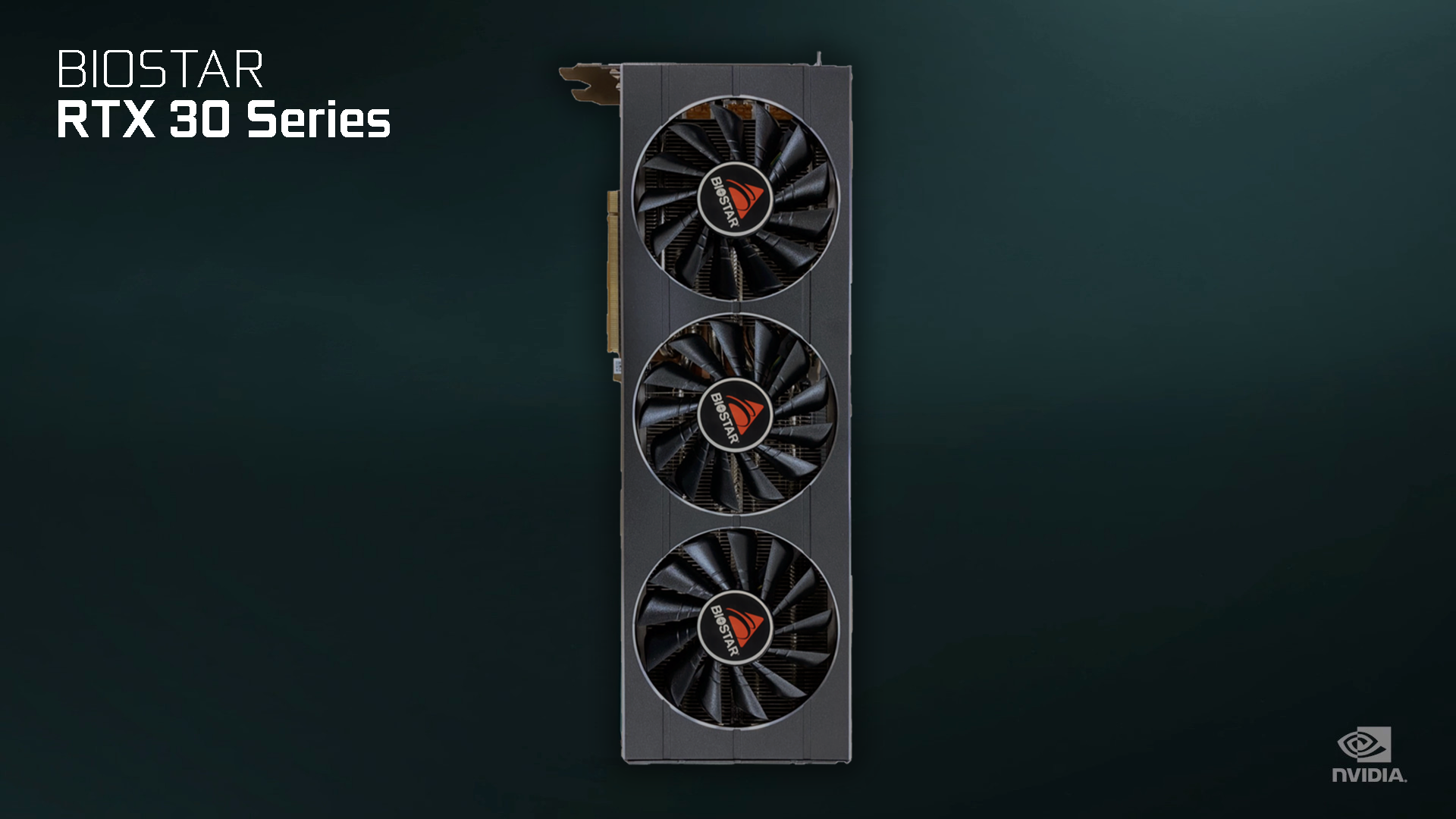 BIOSTAR is late to the party as the company has just announced its RTX 3080/3070 variants. For the unaware, these GPUs were officially announced by NVIDIA two years ago. NVIDIA has introduced a few RTX 30 refreshes, which you can read more about here.
BIOSTAR RTX 3080/3070
Under the 'Extreme Gaming' brand, BIOSTAR has launched its variants for the RTX 3080/3070 GPUs. Available in both dual and triple fan configurations, these GPUs are now listed on the European, Taiwanese, and US BIOSTAR websites. An important thing to note is that this is not the RTX 3080 12GB. Rather, BIOSTAR has opted for specs revealed by NVIDIA in 2020 so this RTX 3080 features 10GB of G6X memory.
In addition, we are not sure if this GPU is LHR or non-LHR. Not that it makes a difference, based on the current crypto market. Videocardz mentions that BIOSTAR only produced the GTX 16 series from NVIDIA. The RTX 30 lineup is a new inclusion along with the RTX 2060 Super. Meanwhile, almost every Radeon GPU ranging from RDNA2 – RDNA3 has been manufactured by BIOSTAR.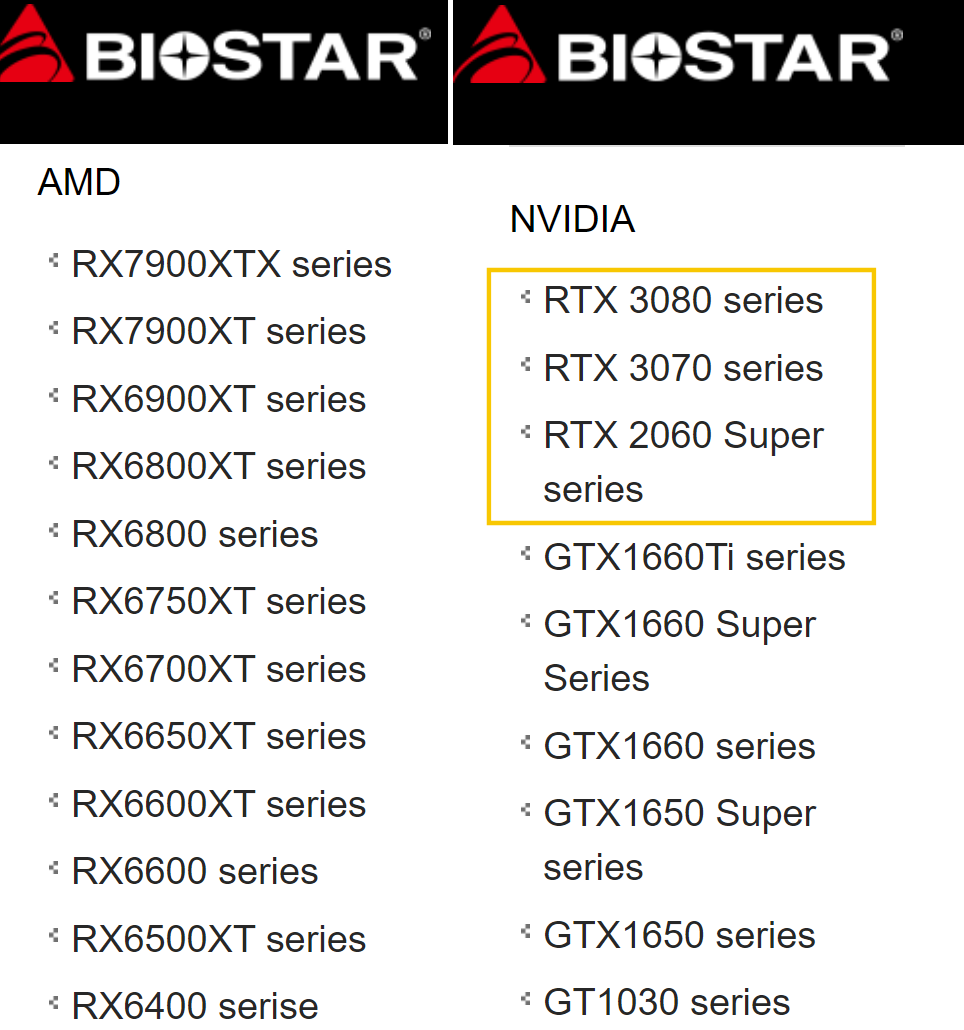 We did mention an RTX 2060 Super above and that GPU is available in 2 variants. They feature the same PCB design and the same clocks. The only difference is the color variations. In any case, BIOSTAR is launching this GPU almost 3.5 years after its release.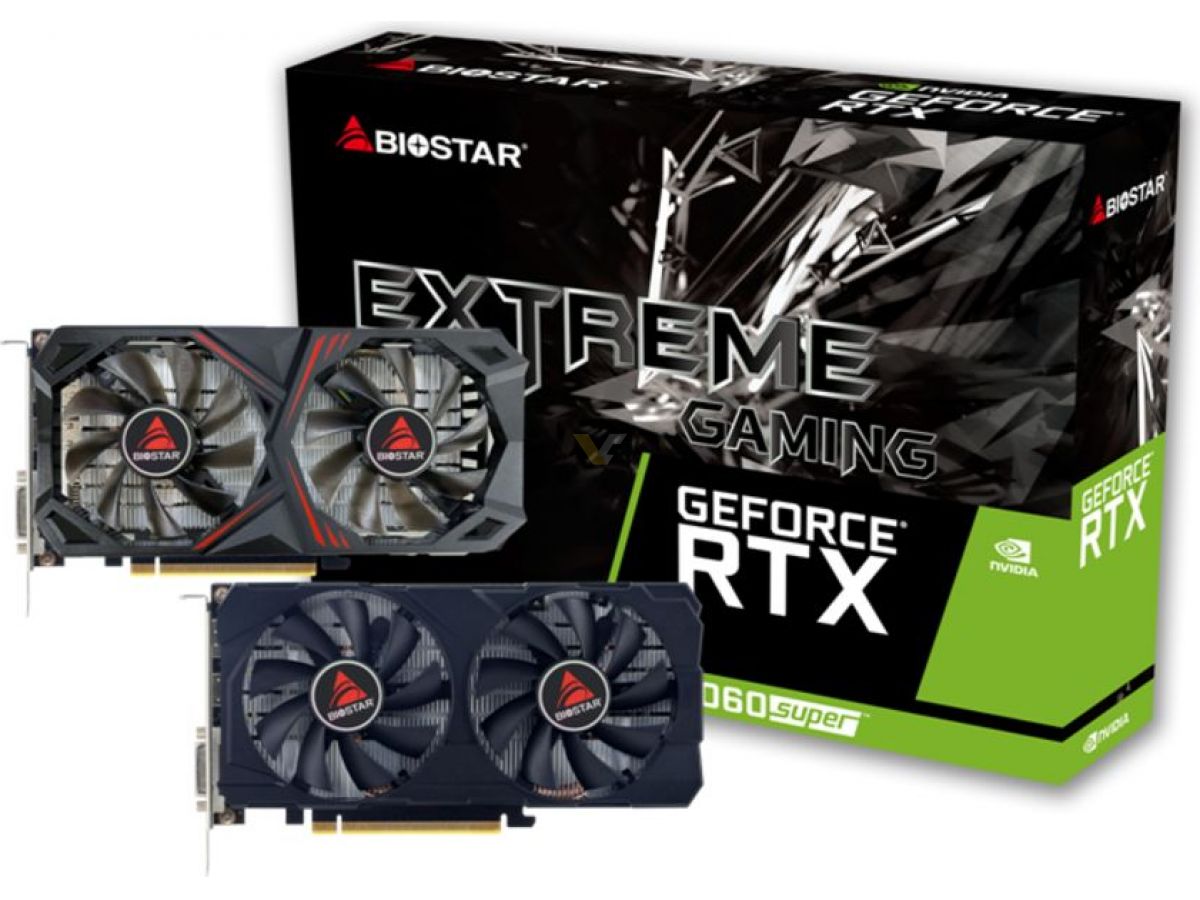 Conclusion
Interestingly, BIOSTAR started selling these variants before the actual announcement, of course by BIOSTAR. All things considered, seeing the current state of the market, AIBs could start producing more Ampere GPUs. The first reason could be to remove all remaining Ampere inventory. The second reason could be the fact that there is no budget next-gen offering, as of now. The RTX 4070 Ti does look appealing, but we wouldn't consider it a 'budget' GPU since it is leaked to have an MSRP of $799.
Source: Videocardz, Biostar