Best Laptop Sleeves In 2020: Keep your expensive PC safe
A laptop in this day and age is a necessity so chances are you view it as an essential gadget in your everyday life. You carry it around wherever you go with it while managing loads of work files, projects, presentations, and countless videos stored for safekeeping.
In that situation, you might want to consider buying a laptop sleeve to protect it. A laptop sleeve not only provides safety to your laptop but also adds some visual flair. It can help in keeping your laptop's exterior safe from any minor impacts and accidental drink spills that might come to it.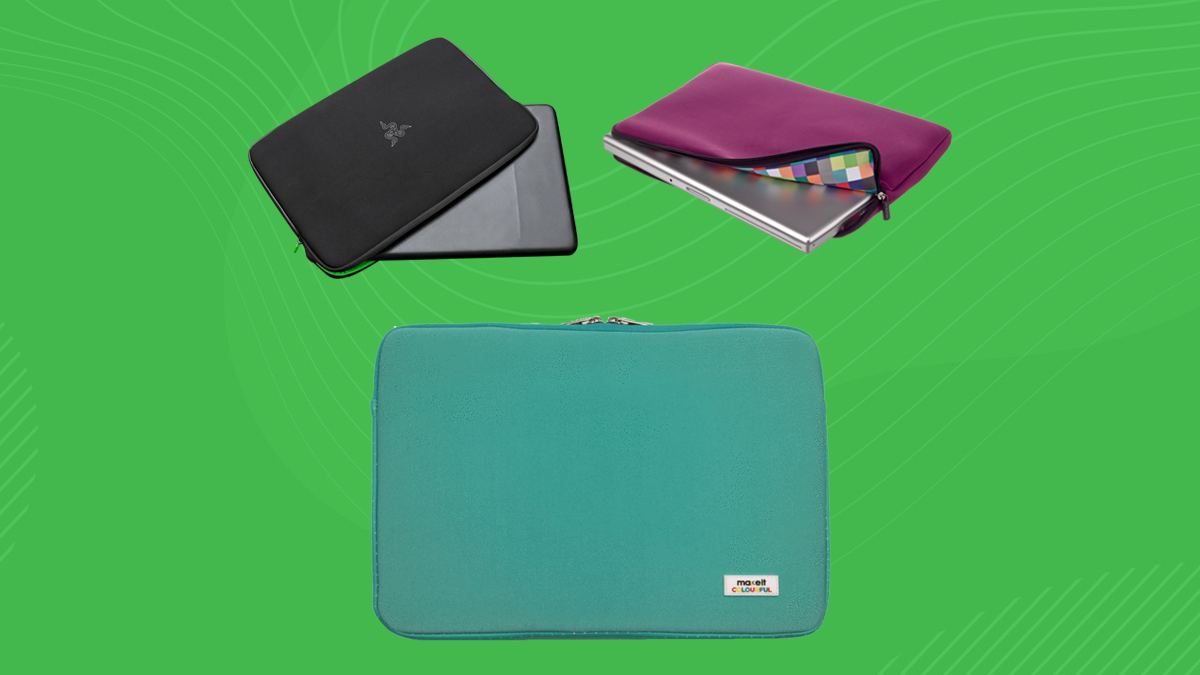 Most of these laptop sleeves not only store your laptop but also have extra storage space to fit a couple of SD cards, a few cables, and chargers. We've gathered the best options for laptop sleeves you should check out. These sleeves are judged based on their protection ability, value, and style. So, without further ado, here are the best picks for laptop sleeves.
This particular laptop sleeve is designed to fit most 13-14 inch laptops. The polyester padding material keeps the laptop safe from scratches, shocks, and specks of dust. The sleeve is also water-resistant which provides your laptop with insurable safety from spills.
A simple zipper on top offers convenient access to what's inside. The upper pocket upfront presents extra space for you to store headphones, notepads, smartphones, or a few cables.
In addition to the sleeve itself, it also comes with a wide range of color options attributing to its perks. These color options range from a standard grey to a pretty cute pink offering for the color-conscious.
The slim, sleek, and lightweight look the sleeve offers guarantees to provide the best protection from you carrying it around with your laptop inside. This makes it the perfect pick to take your laptop for outdoor travels. So all things considered, this particular laptop sleeve is worthy of your interest and an admirable investment.
This sleeve has the best protection to offer at the affordable price it's paired with. The premium built diamond foam is padded neatly with neoprene material. This carefully built case provides reliable protection and durable shock absorption to the likes of ultrabooks.
The interior is heavenly soft and plush which treats the laptop gently. The interior's subtle texture treats your laptop with care and manages it lightly. It also shields it from any scratches while keeping it clean and dust-free.
The modern slim build ensures to grant the thickness of the laptop with the utmost care for your daily use and needs. The top zipper gives easy access to take the product in and out easily with the soft interior smoothly gliding over the surface.
With the given minor drop and bump protection it offers, the sleeve is also splash resistant to a certain limit from spills and light rain weather conditions.
However, despite the premium protection of the diamond foam, you should protect it from sharp edges. It will hold up fine in the long run, but just remember that you can tear the material if you try. Therefore, be sure to keep that in mind and keep it safe from sharp edges.
Need something to show off and add more style when you're carrying your laptop around? This particular sleeve fits that description perfectly to the point as it wins a lot of points for style.
The ProCase laptop sleeve is available in a variety of colors presenting different contrasting shades to add more style and uniqueness. This separates it from the rest of the products discussed in this list. That quality alone sets it apart from the others.
The double canvas exterior provides extensive protection to save it from damage that might befall it. Its simple yet elegant build comes equipped with a carrying handle for better portability. The thin and lightweight design makes it easier for you to fit it in a bag as it won't take much space.
The water-repellent material is also a specialty as it will keep the laptops safe from moisture and spills. It should also protect your laptops from a few minor drops with the basic protection it offers in the affordable price range. But you might find the other picks on here might offer better safety as compared to this one.
Still relatively speaking it holds up well in the different aspects needed for a laptop sleeve good enough and we can assure you it won't be a disappointment.
If you're looking for protection to the max in your laptop sleeve, this one won't disappoint. The EVA hardshell lined material of the exterior provides robust protection. The outer shell is also water-resistant so it will provide the utmost care to your laptop from less than ideal weather conditions.
The smooth material on the inside is gentle and saves your device scratches. You also get four storage compartments which can store different cables, charging adapters, and mouses to carry with you on travel. The wraparound zipper is sturdy and grants easy opening for what's to be stored inside.
The design of the cover was styled to look rigid and durable along with a camouflage look. The Nacuwa hardshell is more affordable than other hardshell case contenders in the market.
However, one drawback this case comes with is that it can only fit slimmer laptops. Fitting thicker machines like a gaming laptop is out of the question. Hence, you have to make sure that your machine is of the appropriate size to fit in the sleeve.
While a hardshell case isn't for everyone, we recommend it to people looking for that extra protection.
AmazonBasics always provides options for those who don't wanna spend too much. If you want to save money on a sleeve, this is a good budget option. You don't sacrifice too much on quality, either.  This option from AmazonBasics ticks all of those expected boxes with flying colors.
The case itself is extremely simple with a zipper opening. An average padding material lines the exterior, while the interior feels soft. To be honest, this case isn't the most durable option on this list. However, it certainly will hold up if you take care of your belongings.
The general look of the case makes it a worthy option for many situations like casual daily use or any work-related spots you might need to attend to. So, if you happen to keep things basic just like the name of the case implies this product is for the choosing.