ASRock Designs the First Custom Intel Arc A380 GPU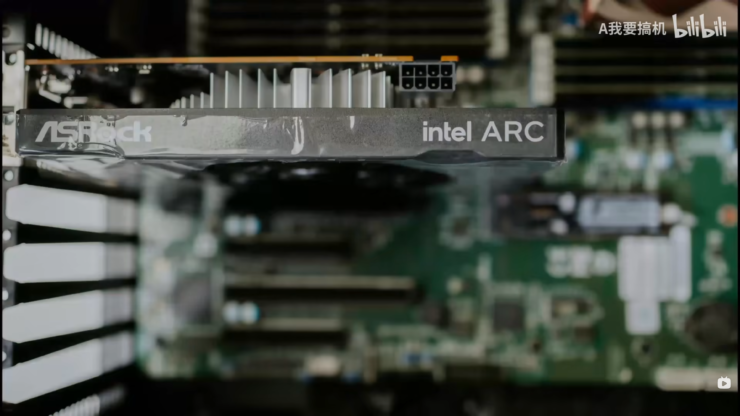 ASRock is a Taiwanese manufacturer of motherboards, industrial PCs and GPUs primarily for AMD. Now it seems that ASRock will not remain exclusive for AMD GPUs anymore, as a custom design for the Arc A380 by ASRock is underway.
As for the physical specifications, the GPU can be considered an entry-level variant of the Arc A380 on comparing it against the GUNNIR variant featuring two fans. The GPU features the 'Intel ARC' logo and a single 8 pin connector. No backplate is featured so the GPU may not be the best aesthetic wise.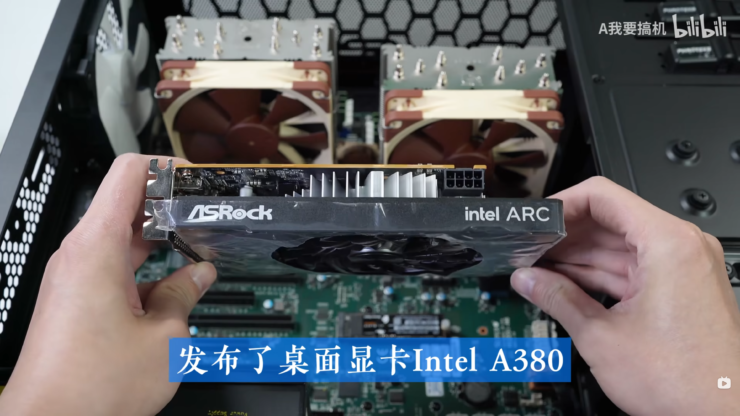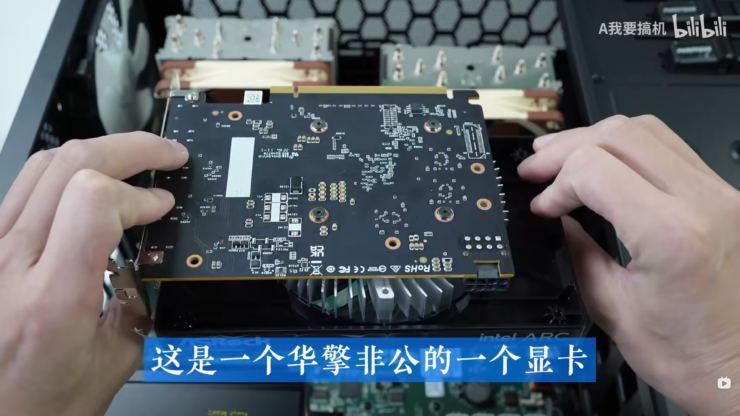 As of now, only images and video(s) are available and no official statements have been made regarding the stock and boost clock speeds of this variant.
The Arc A380 features the a cut down variant of the low-end ACM-G11 GPU from Intel. This SKU features 8 Xe Cores, 1024 FP32 Cores and 6 GB of GDDR6 VRAM running over a 96 bit memory bus. Intel has not used its own process node and opted to use TSMC's 6nm technology for its Arc A series. You can read a bit more regarding this here.
As of now, ASRock is the only AIB partner along with GUNNIR that manufactures the Arc A380 GPUs. With time, more giants such as MSI, ASUS, EVGA etc are expected to jump on the bandwagon.
"Will this variant cost any less?". Yes! It will. The ASRock variant of the A380 is rumoured to launch at around 1030 RMB (~$150) which is lower than the premium GUNNIR's 1299 RMB (~$190).