Age of Empires IV and Age of Empires II: Definitive Edition Are Officially Coming to Xbox Consoles in 2023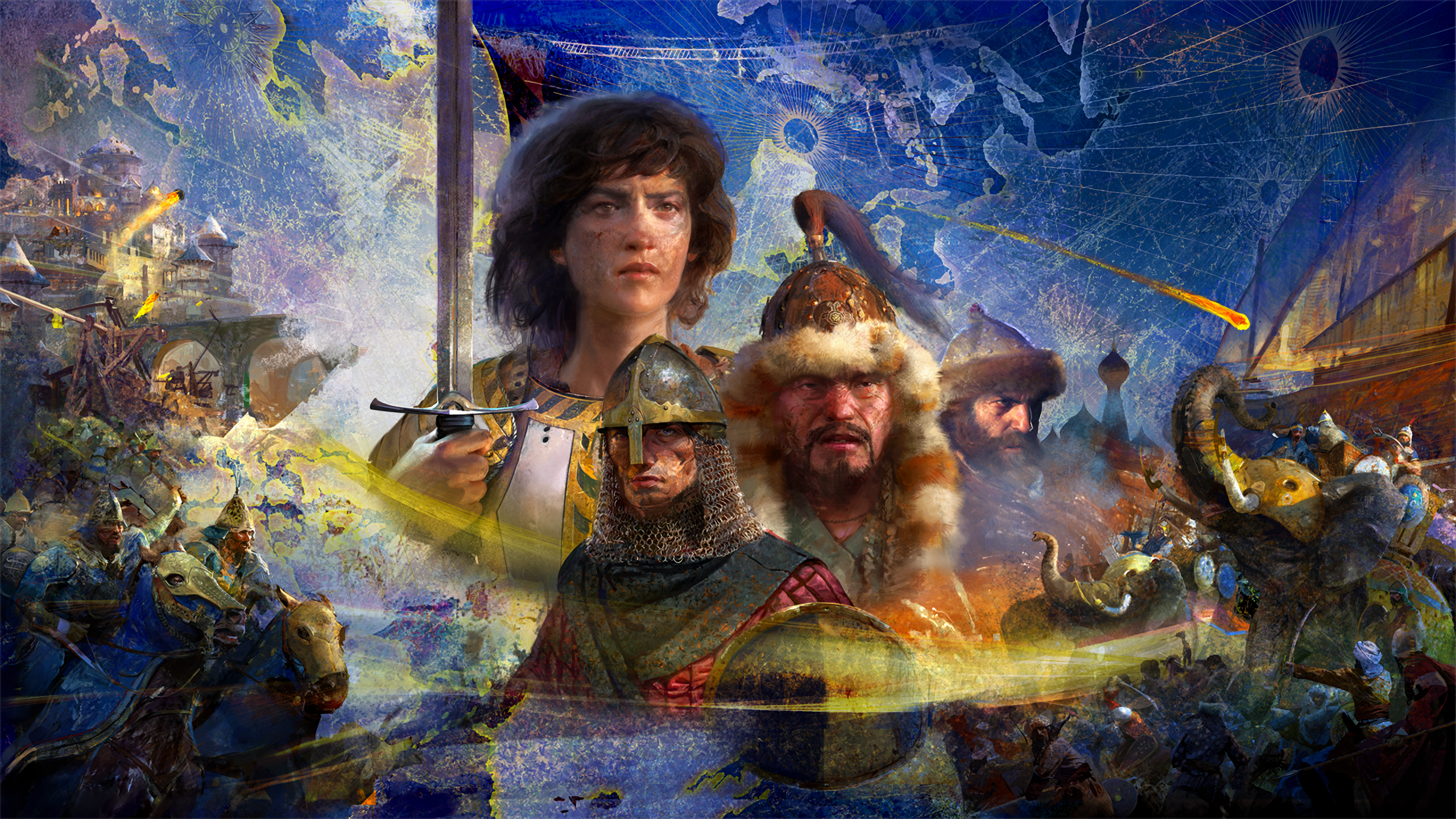 Microsoft has officially announced that Age of Empires IV and Age of Empires II: Definitive Edition are coming to Xbox consoles. Although it was already expected as the PEGI rating page for the mentioned games was updated, Xbox Series X/S and Xbox One were added to the supported platforms.
We heard your pleas, and we agree that now is the perfect time—we're aging up and heading to the console age!

Age of Empires II: Definitive Edition and Age of Empires IV are coming to Xbox consoles and xCloud in 2023. Check out the trailer and mark your calendar! #AoE25 pic.twitter.com/YXpTKHCDaf

— Age of Empires (@AgeOfEmpires) October 25, 2022
Age of Empires II: Definitive Edition confirmed for Xbox on January 31st pic.twitter.com/RK1JEPuM8o

— Wario64 (@Wario64) October 25, 2022
A detailed Xbox Wire post is also published that explains the insights of the upcoming port.
Age of Empires has grown and thrived over 25 years because of players all over the world who've conquered campaigns, succeeded in skirmish and mastered multiplayer. We keep our players at the heart of what we do and pay close attention to what they tell us. So, after hearing requests for Age of Empires to make its Xbox console debut, we heard you and we agreed!
It is difficult to port a PC game to a console, and with multiple keyboard inputs, it's complicated to scale down the controls to a controller. And to learn those new controls is complicated as well but the devs have your back!
The team has been working hard to bring an experience that not only feels great using a controller, but also teaches players how to play on Xbox. A new tutorial designed specifically for controller input paired with a new user experience for console will help players get started.
No worries for the keyboard and mouse players though as devs have kept them in consideration, and the games will support keyboard and mouse inputs on consoles. Devs have also included cross-platform capabilities to continue enjoying the game with your friends on a specific platform.
For those players who are loyal to keyboard and mouse, we've ensured that those inputs are supported in the console version. We also considered the functionality Xbox players have come to expect from their games and so the game will include optional crossplay between platforms, allowing you to play with your friends on Xbox and on PC. We're also bringing the game to Xbox Cloud Gaming (Beta), allowing players to continue their empire building, even when away from PC or console.
Age of Empires IV
Age of Empires IV was released on 28th October 2021, and it received great reviews and was able to bag the 'Best Sim/Strategy Game' award at The Game Awards 2021.
Age of Empires II: Definitive Edition
Age of Empires II Definitive Edition is a remastered version of the 1999 game; Age of Empires II: The Age of Kings. The remastered version of the game enhanced the game's visuals with 4K support.
The core gameplay elements are shared heavily with the original but Definitive Edition builds upon it. The remaster includes new 4K graphics, new improved visuals for troops and buildings, the ability to zoom in and further out and a new spectator mode. It features a new expansion called The Last Khans and includes four new civilizations: Bulgarians, Cumans, Lithuanians and Tatars. Four new campaigns were added for the new civilizations: Ivaylo, Kotyan Khan, Tamerlane and Pachacuti.
Age of Empires II Definitive Edition is coming to Xbox on 31st January 2023 while Age of Empires IV will release later in 2023. Are you excited for the games coming to Xbox consoles? Let us know your thoughts in the comment section below.