According to Play Testers Starfield is Truly The Most Ambitious Bethesda Game Yet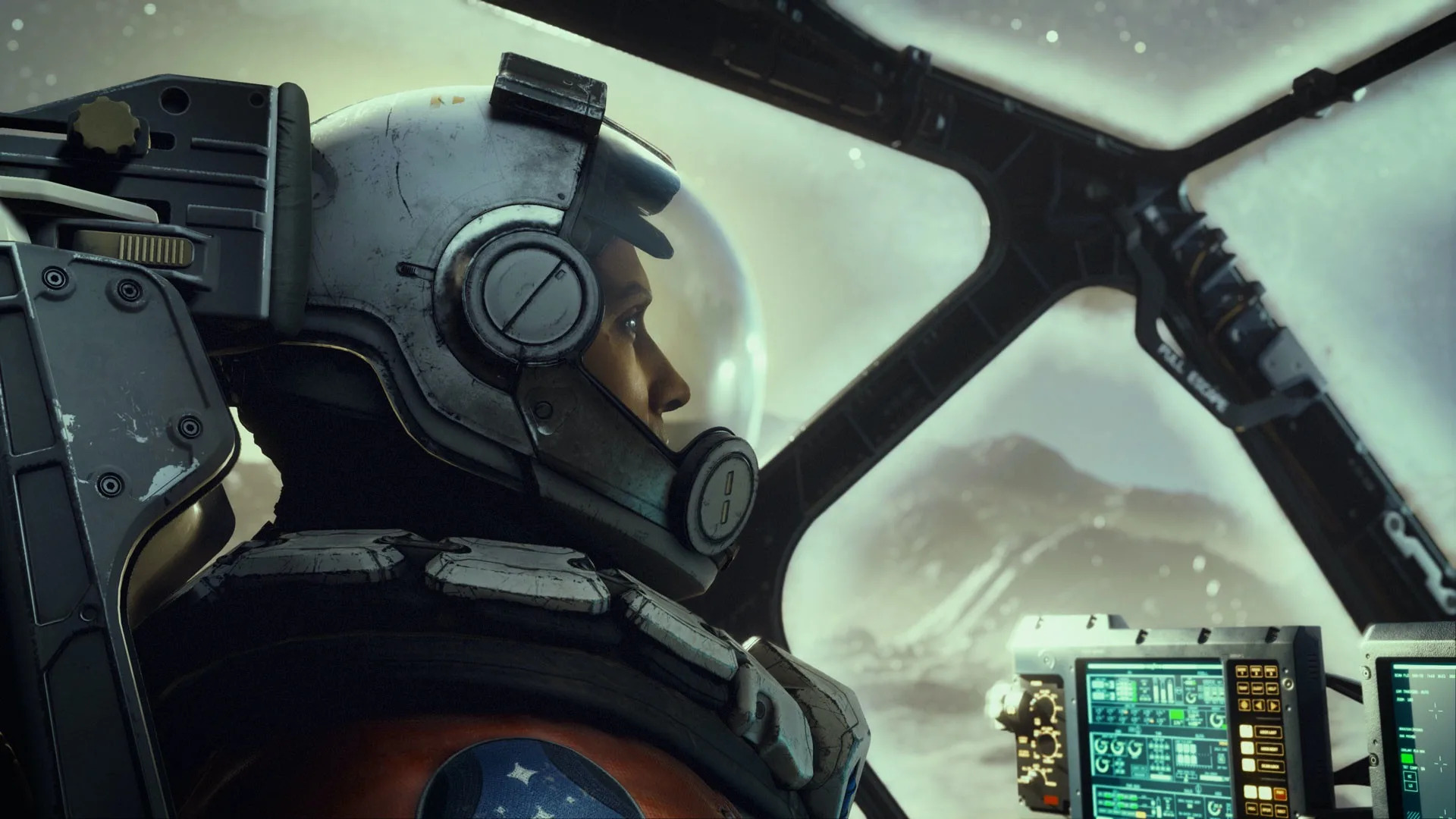 In a recent episode of XNC Podcast, Colt Eastwood claims that Starfield exceeds all expectations. Starfield is bigger and more ambitious than any previous Bethesda game. Colt has heard this from multiple sources who got a chance to test the game.
Considering the hype and fans' expectations from Starfield, a statement like this is very exciting, especially after years of teasers and statements like 'Skyrim in Space' and 'Most Ambitious Bethesda Game Yet' it is only fair that the studio delivers a game that they have promised the fans.
Furthermore, Colt Eastwood adds that the sources also mentioned that Starfield takes the best features and game mechanics from the Fallout series and Skyrim and makes them even better.
And as revealed by Todd Howard, Starfield will feature around 1000 planets, each with a unique objective and environment. Not only does Starfield exceed Skyrim's scalability, but it is claimed that Starfield will have the best role-playing mechanics with its various interactive factions and choice-sensitive storytelling.
We hope that Bethesda Games succeed in fulfilling the expectations and Starfield becomes the game it promises to be.
About Starfield
Starfield is an upcoming action role-playing video game developed by Bethesda Game Studios and published by Bethesda Softworks. The game was formally announced during Bethesda's E3 Press Conference in 2018. It will be the first new intellectual property developed by Bethesda in over twenty-five years. Starfield is scheduled to be released in the first half of 2023 for Microsoft Windows and Xbox Series X|S.
Starfield is set in an area that extends outward from the Solar System for approximately 50 light-years called The Settled Systems. Around the year 2310, the two largest factions in the game, the United Colonies and Freestar Collective, engaged in a conflict called the Colony War.
The game takes place 20 years after the war, with the major factions enjoying an uneasy peace. The player assumes the role of a customizable character who is a member of Constellation, an organization of space explorers. The game can be played in either first- or third-person perspectives.
Conclusion
So what are your thoughts about this recent statement by Colt? Are you looking forward to playing the game yourself? Let us know in the comment section below.