Absolver: Downfall Expansion Adds a New Combat Style, Launches on September 25th for Free
Absolver, the martial arts themed combat game developed by Scolap, will be getting a new expansion pack before the end of the month. The Downfall expansion pack adds a new combat style, new challenges, and a new Downfall mode. The upcoming expansion will be free for all players once it releases on September 25th.
Downfall
The latest expansion for Absolver is a package of three major content updates. The first significant addition in the update is the new mode called Downfall. In this game mode set in the new Adalian Mines, players will be have to fight their way through procedurally generated caves and temples. The new mode can be played as a solo warrior, or in online coop mode with friends. With intense challenges, powerful enemies, and a total of three boss fights, Downfall Mode will be challenging for even the mos experience Absolvers.
Faejin Combat Style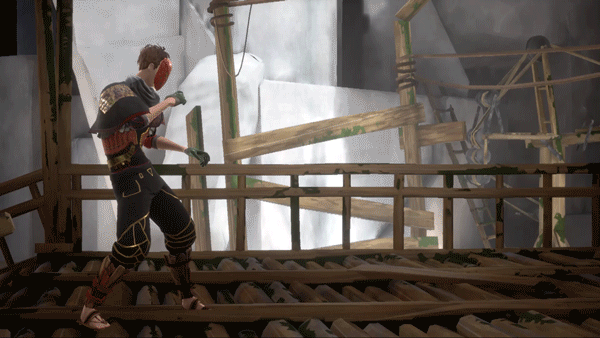 As mentioned earlier, a new combat style will be added in the upcoming expansion. Inspired by Bruce Lee's fighting style, the Faejin combat style offers a balanced mix of "percussive strikes and fluid power." This complex fighting style is a balance of offensive and defensive stances, and is aimed at the more experience Absolvers. The Faejin combat style offers 26 bare handed and warglove attacks, with an additional 15 attacks for swords.
Additionally, Downfall also brings with it new School Challenges. After reaching the Disciple rank in schools, players can participate in 1v1 combat trials as part of the new challenges. "All wins representing one's school count in the School challenges, with individual and collective performances of the schools bringing fresh rewards every three weeks, at the end of the season."
Aside from the new game mode and combat style, Downfall will also add a bunch of new equipment. New masks, emotes, and PvP intros will be available once the expansion launches on September 25th. To learn more about Downfall, check out the official website.