XFX Radeon RX 7900 XT/XTX Merc 310 GPUs Have Been Pictured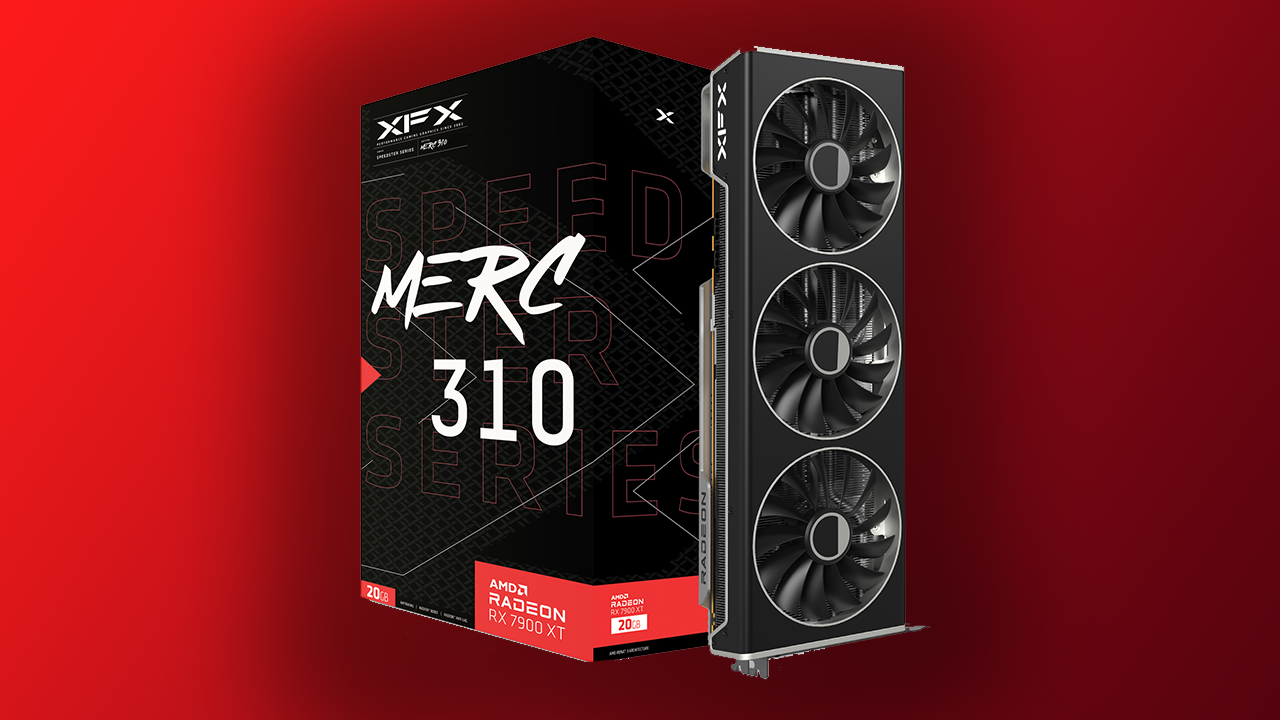 AMD's Radeon RX 7900 series GPUs will hit the shelves on the 13th of December, or just 1 week later. Reviews are expected to go live 1 day prior, as is the tradition. Today, momomo_us on Twitter shared a few pictures of the XFX Radeon RX 7900 XT/XTX Merc 310 GPUs. From the initial looks, it seems that XFX has made almost no changes as compared to the last generation.
XFX RX 7900XTX/XT Merc 310
The box for this variant can almost be mistaken for the RX 6900 XT Merc 319 if it was not for the name change. This time around, however, the box does not state much about the GPU itself. In addition, there has been a slight alteration to the contrast and brightness of the colors used but that's just about it.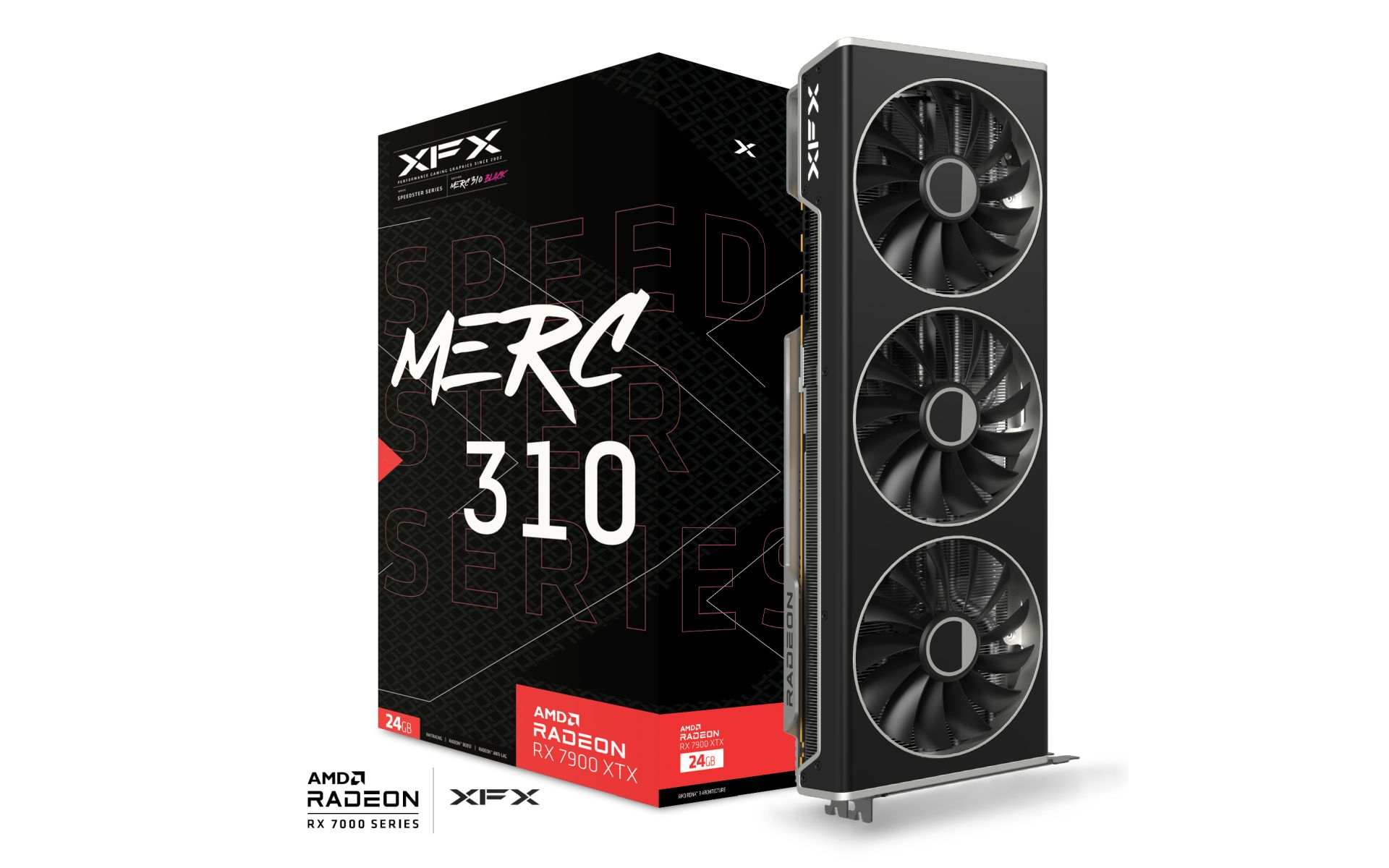 Moving on to the actual GPU design, XFX has opted to keep things simple. From what we can tell based on these pictures, there have been no design changes apart from the coloring theme.
The GPU features a triple-slot design, which is more on the higher end of things. Although one should note that we have seen designs that are >3.5 slots wide. The images highlight a heatsink that spreads across the card for better thermals.
The one thing that does separate this variant from its predecessor is the backplate. Covered with a white coating, this GPU will surely look beautiful when plugged into your PC. The simple yet sharp design really complements the overall theme posed by this GPU. The grill-like design has been memed slightly in the community with comments such as, "Perfect place to grill meat".
Most importantly, the GPU features 3x DP and 1x HDMI ports with no option for USB-C.
Release Date & Pricing
The RX 7900 XTX/XT Merc 310 GPUs are expected to launch next week, although we cannot confirm the pricing and specs.