NVIDIA RTX 4070 Ti Already Up For Purchase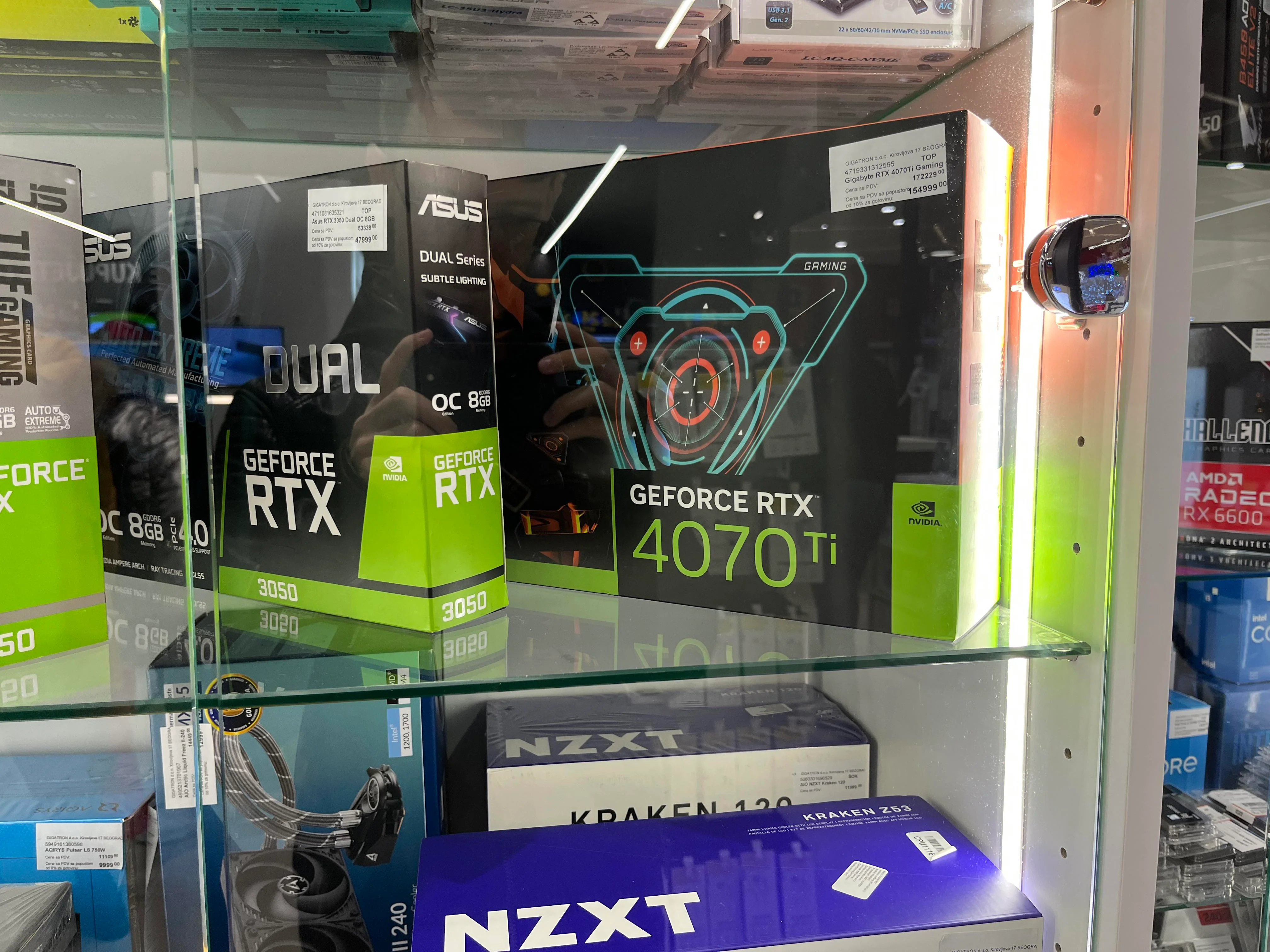 It is not hidden from anyone that NVIDIA will unveil the RTX 4070 Ti at CES 2023. In addition, we may also see the RTX 4070 in action. Just recently, over at r/nvidia, a user has reported that the RTX 4070 Ti is up for purchase in Serbia. What's more interesting is the pricing. These GPUs are going for as high as $1400.
RTX 4070 Ti Available For Purchase
The user reports that the converted pricing for the RTX 4070 Ti comes out to be $1400. That is much higher than the expected MSRP but there's a reason for that. Apparently, due to a duopoly in the tech industry which when combined with greedy merchants and high customs Serbia is one of the most expensive tech markets in Europe. As an example, the RTX 4080 costs $1700 whereas the RTX 4090 comes for no less than $2500.
The GPU in question is from GIGABYTE. Now whether you'd find an actual RTX 4070 Ti in the box remains a mystery. It seems like akin to Intel, NVIDIA is also facing various NDA problems with unreleased products already being sold.
However, that's not all. In the comments, another user claimed that Costa Rica has already received a batch of these GPUs. The difference is that this batch will go live for purchase only when NVIDIA officially announces the 4070 Ti. In any case, it should be as clear as daylight that an RTX 4070 Ti is en route.
The RTX 4070 Ti will ship with 12GB of G6X memory across a 192-bit memory bus. The 4070 Ti will make use of NVIDIA's AD104-400-A1 GPU with 7680 CUDA cores. A memory speed of 21Gbps would amount up to 504GB/s of effective bandwidth. One should note that this GPU is considerably slower than the RTX 3090 Ti in raw raster performance. A modest TDP of 285W should not need a PSU change. Pricing-wise, the RTX 4070 Ti may cost consumers upwards of $899.